Posted by Juan E. Chavez on 22nd Jul 2019
Buying a car lift can be tricky. There's a lot to know about car lifts, and a lot of different variables to consider before making a final choice and putting your money down. One of your best options is sticking with a brand that's well known for high quality, superior design, and durable construction. If those are your criteria, there's one manufacturer you should definitely be considering: BendPak.

In this guide, we'll take a look at BendPak lifts and go over every consideration necessary to make a well-informed decision so when it comes time to pull the trigger and invest your hard-earned money in a new car lift, you'll know exactly what you're doing. It's important to make the right decision, here—you're not going to be buying a new car lift every year, so it's something you want to get right the first time.
BendPak: Unrivaled Quality for Over Half a Century
The secret to longevity in the automotive service products industry is excellence in engineering, design, manufacture, and customer service. Every BendPak lift purchase brings with it the reputation that BendPak has built over fifty years of delivering renowned quality and service to their customers. When choosing an automotive lift manufacturer, it's important to choose a name you can rely on, and BendPak's sterling reputation means they're one of the best—if not the best—manufacturers of automotive lifts and a wide range or automotive service products. Whether you're purchasing a lift, hydraulic power unit, pipe bender, air compressor, or any of their many quality products, you're guaranteed to have a quality product that will last for years to come. There's a reason BendPak is the world leader in both customer satisfaction and product quality.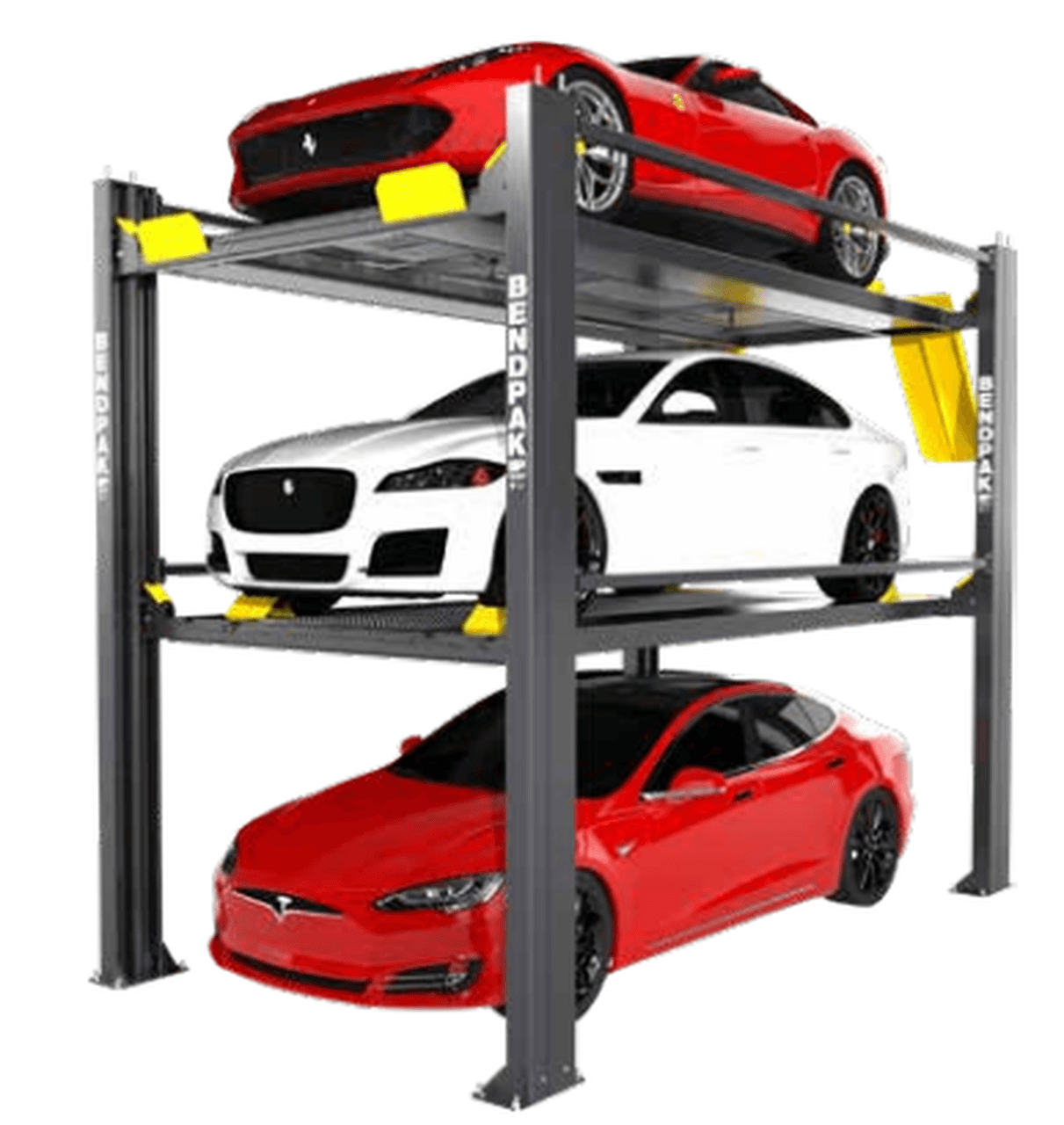 Every BendPak automotive lift comes with detailed installation and maintenance instructions to ensure error-free installation and operation. BendPak uses large graphic safety and maintenance decals which make operation and routine servicing easy to understand and carry out. Each BendPak lift features a permanent vehicle lifting point guide and safety instruction placard, so every service tech who uses a lift to carry out a repair or other service on a vehicle has access to important safety procedures and maintenance guidelines.
BendPak has an industry-leading warranty program backed by what they call their "Design-Build-Quality-Deliver directive." Every lift BendPak sells is covered by their 5-2-1 Warranty, which is the best in the automotive lift industry. The lift structure itself is covered under a five-year warrant, the hydraulic cylinders and power unit are covered for two years, and every other electrical and operating component as well as labor is fully covered for the first year of use. In the unlikely event that there should be an issue requiring the return of a lift or other product, BendPak will pay the return shipping during the first year of use.
In order to live up to their promises, BendPak has developed a Zero-Tolerance for Defects initiative, ensuring every component of every product is inspected and tested to be sure it complies with their exacting manufacturing and assembly standards. BendPak maintains a dedicated team of highly qualified design engineers who examine every component and finished assembly. These expert engineers are charged with detecting and correcting even the smallest defect before their product goes to market.
Their warranty program is not only the best in the business in offering BendPak customers unrivalled promises of quality engineering, manufacturing, and assembly, but also serves as proof that BendPak doesn't cut any corners or take any shortcuts. They maintain the highest degree of quality, dependability and reliability in the industry, and it shows.
BendPak counts among their customers not only automotive shops, but smaller business, home and shade-tree mechanics. They manufacture a line of low-ceiling and portable scissor lifts for use in home garages and other spaces with limited overhead or space. These lifts have been specifically designed for use in a non-shop setting, and are manufactured with the same exacting detail and are covered by the same warranties as their larger lifts. They are guaranteed to be as safe and convenient as BendPak's higher reach lifts, and many of their smaller lifts don't even need to be permanently installed or bolted down. They've been designed to maximize available space and allow for easy movement and storage, ensuring home mechanics and others with limited space will be able to position their lifts exactly where needed and move them out of the way when not in use.
BendPak is so customer-oriented that they offer a range of lift colors, allowing for the customization of any BendPak lift. Lifts are available in their standard gunmetal gray color, as well as the "BendPak Blue" color scheme they used for many years. Recognizing that some customers may want to change the color of their lifts, BendPak also offers the option of Graphite Black and Seca Red.
Unparalleled Engineering and Construction Quality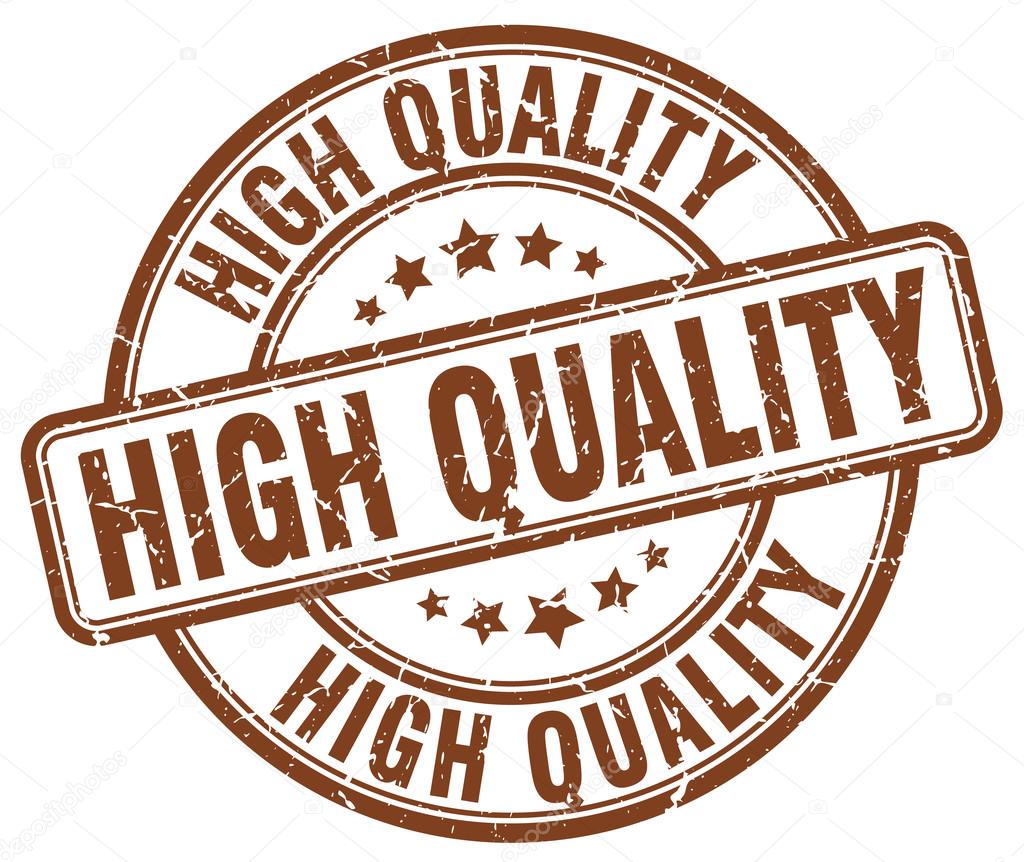 BendPak is known for having the highest standards in manufacturing and workmanship. Prior to sandblasting and washing, each individual component of a BendPak lift is visually inspected to detect any abnormalities or defects. Defective parts are rejected, and only components that pass inspection are moved along to the next step. After the parts are sandblasted to clean them and remove any minor surface irregularities, they are washed in BendPak's five-stage phosphate tank system. Once thoroughly cleaned, each component is immediately moved to curing ovens where they are dried to prevent rust formation. The components stay in the oven until they are completely dry and outgassed, which removes any microscopic pockets of gas which may otherwise outgas during the final curing process, which would cause blemishes in the powder coating.
Once all of the components are sandblasted, washed, and outgassed they are masked and plugged with high-temperature masking tape and silicone plugs. Parts are then wiped with thinner, which removes any remaining debris and fingerprints from the surface. Components are then placed on an electrostatically grounded conveyor prior to being coated in powder, which is applied using an electrostatic spray gun.
This causes the powder to cling to the surface of the components on an ionic level, ensuring complete and even coating. Once thoroughly powder coated, the components are then moved into curing ovens and baked for forty-five minutes at 400° F. Each and every part of a BendPak lift goes through this process, resulting in finished lifts that are built with parts that conform to exact specifications and are entirely free of defects.
Safety and Longevity of BendPak Lifts
Each and every automotive lift produced by BendPak is held to the highest standards of manufacturing and assembly. Unlike some automotive lift companies, BendPak stays current with ANSI/ALI certification standards as they change to ensure that every lift bearing the BendPak name conforms to the highest safety guidelines at the time of production. BendPak takes the safety of their customers very seriously, even reengineering and redesigning existing car lifts when necessary to comply with updated regulations and certification guidelines.
BendPak states that their goal is to create the safest car lifts available. Their lifts are constructed from rugged and durable components and assembled to exacting specifications not matched by any competitor. BendPak has incorporated design features like direct-drive lift, internally routed chain-over drive systems, extended single-piece column components, and even ergonomically-placed control clusters with the safety and longevity of their products first and foremost in their production philosophy.
Two-Post Lifts
BendPak's two-post car and truck lifts have been a standard fixture in automotive body shops, dealerships and garages for decades, and with good reason. Their two-post lifts come in a wide range of lifting capacities, and include highly specialized model variations with available symmetric or asymmetric options, extended length ability, clearfloor features, hydraulic direct-drive systems, as well as other specialized options to fit every need.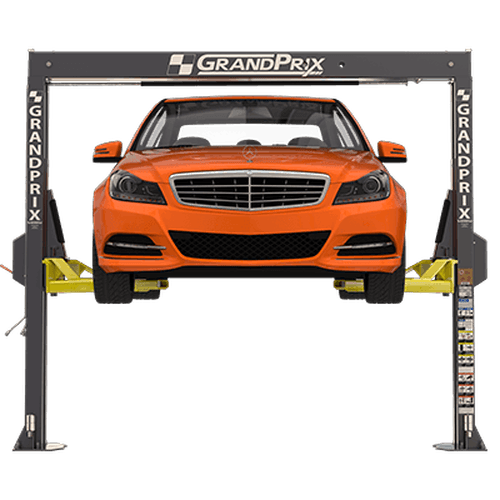 The GP-7LCS is a truly one-of-a-kind design. Because it fits in garages with ceilings as low as 9', it boasts the lowest columns ever found on a permanent two-post lift. It can be installed in virtually every garage on the planet and still offers an impressive 58" rise. No two-post lift comes close to matching the low-profile capabilities of the GP-7LCS.
Reasons to buy this lift:
1. More Lift, less steel.
2. Four Lifting Cables
3. Single Overhead Cylinder
4. Bi-metric arms
Four-Post Lifts
BendPak's four-post lifts are not only designed with many different options, capacities, and features, but also double as either service lifts or for automobile storage. Their four-post lifts will easily accommodate any vehicle you might need to raise, and are perfect for every application from car port storage, home garage parking, or use by professional automotive shops.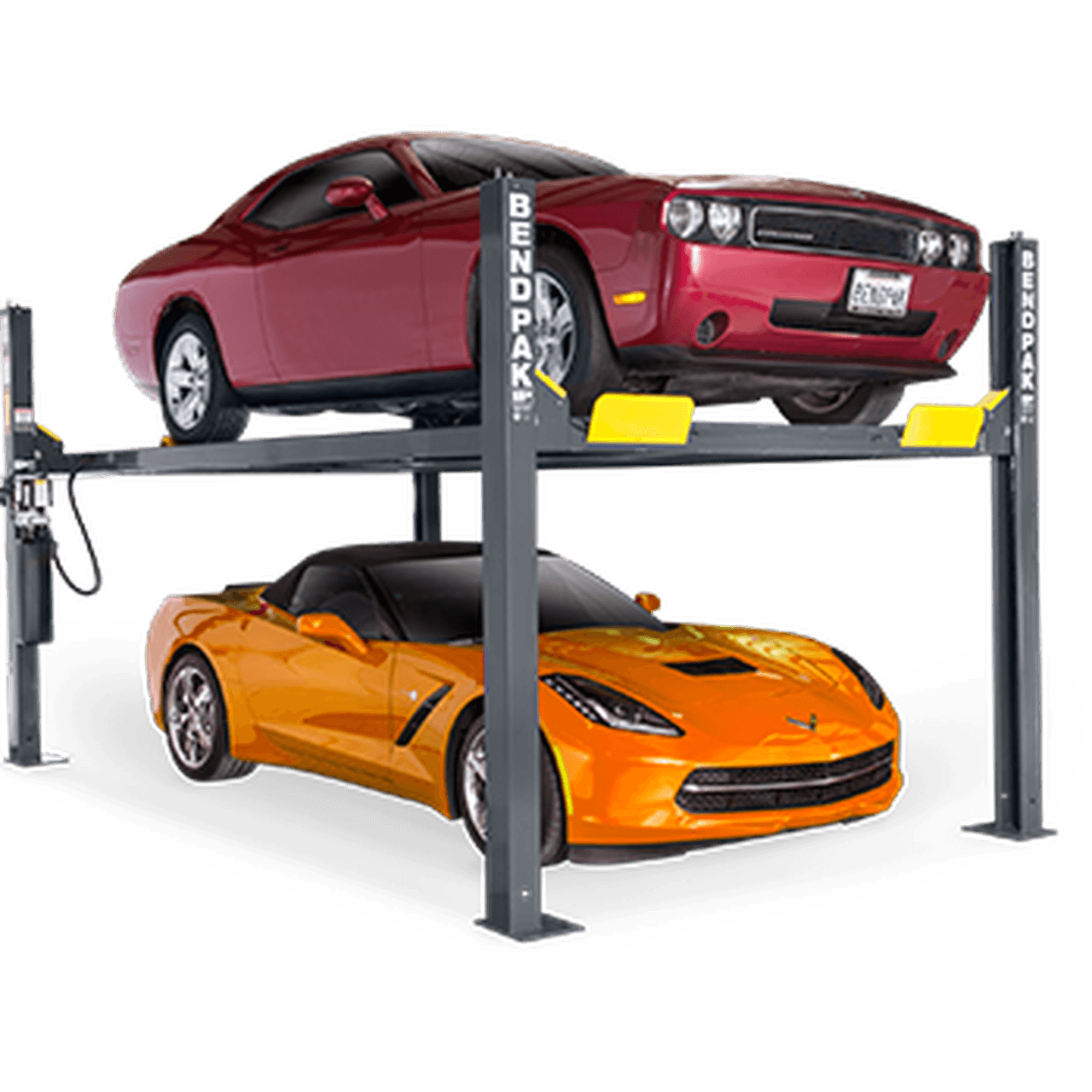 The HD-9 Series of 9,000-lb. four-post lifts contains seven different lifting models. Each car lift is perfect for vehicle storage and service, whether you're working at the shop or from your home garage. Each model is available with optional casters, drip trays, jack platforms and more.
Parking Lifts
If you're not looking for a service lift, but rather for vehicle storage, BendPak's parking lifts can easily double or even triple your parking space. These lifts are designed and manufactured with the same high standards and eye to detail, and are the safest and most reliable way to stow cars and trucks for either short-term parking or long-term storage. Available in single units or in side-by-side configurations, they're the perfect solution to limited parking space, and each parking lift is designed to have the smallest possible footprint, maximizing available space.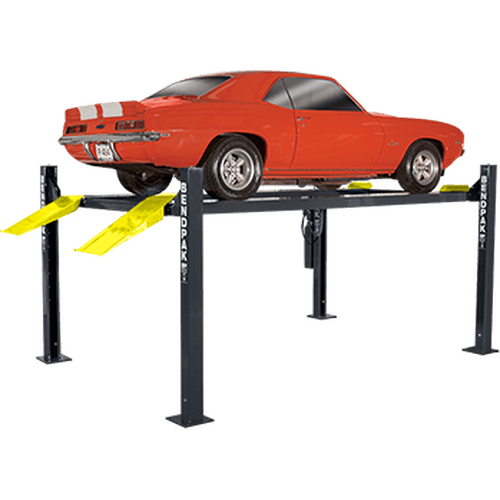 Some garages are just a bit too cozy for a standard-width four- post lift. The trick is to find a smaller- footprint lift that won't sacrifice functionality. The HD-9ST is perfect for small garages and spaces that are already filled to near-capacity. Its narrow width is designed for spaces and service bays.
9,000-lb. maximum lifting capacity

Two different ramp lengths to choose from

Freestanding design.

Perfect for parking, storage and service.

Runways accommodate narrow and standard vehicles.

Electric / hydraulic power system.

Fully enclosed lifting cables, safety locks and sheaves

Internal anti-sway slider blocks in each column

Optional drive-thru ramps available.
Alignment Lifts
Wheel alignment is one of the most profitable services an automotive shop can offer, and the easiest way to align a car is on a lift specially designed with that use in mind. BendPak's tried and trusted alignment lift systems allow you to quickly and easily service a customer's car, truck, or SUV and get them on the road in as little time as possible—freeing up both lift and mechanic for the next job in line.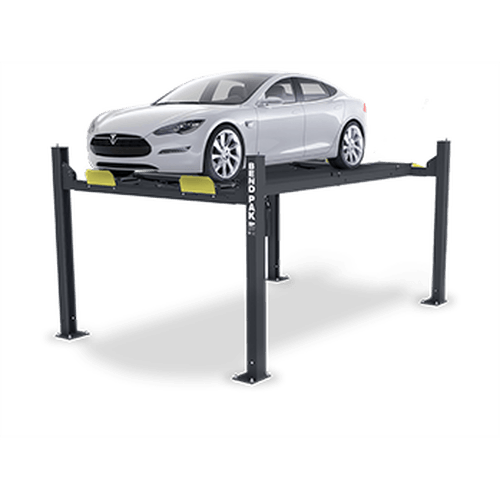 The HD-9AE alignment lift features adjustable multiposition leveling, integrated front radius plates and rear slip plates. This makes it compatible with all leading alignment instrumentation, including 3D and camera wheel alignment systems. Multi-caster slip plates in the back and radius plates upfront allow for extremely precise, free-floating alignment.
Features:
9,000-lb. maximum lifting capacity

CE Approved and Certified. Meets or exceeds the standards prescribed by European Standard EN-1493

Multi-caster slip plates

Dual radius plate positions

Heavy-duty stainless steel lifting cables

Dual-hub cable sheaves

Grease nipples on every sheave and sheave axle
Low-Rise Scissor Lifts
For limited or temporary space, or in an environment where work stations change frequently, BendPak's low-rise scissor lifts provide an excellent solution. Available in flush-mount, open-center, and surface-mount designs and with lift capacities up to 10,000 pounds, these lifts are easy to move and take up the least space possible.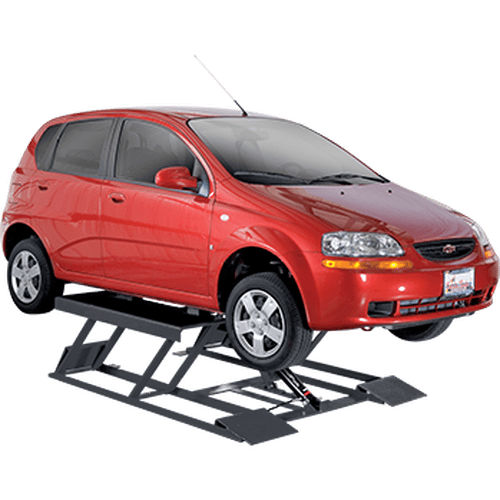 Bendpak 6,000-LB Capacity Low-rise lift.
When you need a low-rise lift to add versatility and productivity to your shop or garage, your first stop should always be BendPak. Simple, safe and rugged, this rubbertopped low rise lift can handle a mighty 6,000-lb. load without hogging your precious floor space. Plus, it happily fits into narrower bays. The LR-60 is the ideal solution for quick service on today's passenger cars and light trucks. With wide rubber pads, wheel service and auto-body repair can now be performed on a surprisingly large variety of vehicles
Features:
Portable version available
- Electric / hydraulic power system
- Multi-position safety locks
- Rubber lifting blocks included
- Dropped cross bar for added clearance
- Heavy-duty steel channel framer.
BUY NOW!
Mid-Rise Scissor Lifts
BendPak's mid-rise lifts are ideal not only for full-service bays and home garages, but perfect for use in detailing shops and quick-lube service pits. They take up minimal space while enabling extensive service capabilities, and are fantastic for both limited space situations and as a backup for a full-rise lift, enabling you to make the most of your work space.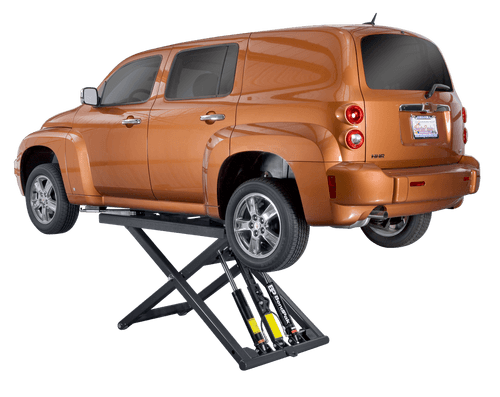 When it's time to add some much needed versatility and productivity to your professional shop or home garage, your first stop should always be BendPak.
FEATURES
6,000-lb. lifting capacity

Perfect for servicing light-duty trucks and cars

Portable motor cart serves as tow handle to easily move lift from bay to bay

Adjustable arm assemblies

Safety lock bar with multiple lock positions

Fast and efficient operation
Full-Rise Scissor Lifts
If you need full standing room under a raised vehicle but don't necessarily have the space for a traditional two-post or four-post lift system, BendPak's full-rise scissor lifts are the ideal solution. Their full-rise scissor lifts feature open-center designs, allowing mechanics to easily perform all undercarriage services without being obstructed or limited by cross members. BendPak also makes a full line of optional accessories to easily allow for full wheel service capability on both high ground clearance trucks and SUVs as well as low-stance cars.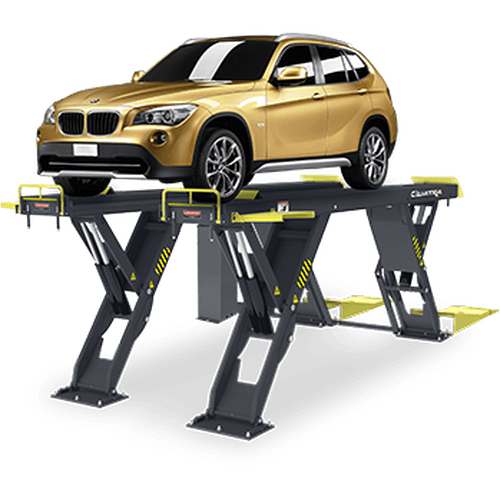 The Quatra specialty lift offers 12,000 lbs. of vertical lifting power. This amazing design permits easy, unobstructed access from the front, back and sides. Its post-free structure utilizes a sophisticated, quad-opposing scissor car lift design that's unlike anything else in the industry. The Quatra has virtually zero radial shift, so it fits well in compact or crowded spaces. There's nothing in the world of post-free service lifts that comes close to the BendPak Quatra.
FEATURES:
12,000-lb. lifting capacity

Durable powder-coat finish that can withstand harsh environments and chemical spills and will provide years of protection

Extendable, hinged, collapsible, and stowable approach ramps

Multi‐position runway work steps

Non‐skid runways provide sure grip for vehicles and technicians
Mobile Column Lifts
If you're in the need to service truly massive vehicle, you'll be interested in BendPak's mobile column lift systems. Ideal for buses, agricultural equipment, semis, and even military vehicles, these mobile column lifts can be strung together in a chain to accommodate and safely lift as much as 144,000 pounds of vehicle. These mobile lifts are very easy to operate, extremely durable, and have outstanding longevity. They're available with optional cross beams which allow wheel service on even the largest rolling vehicles.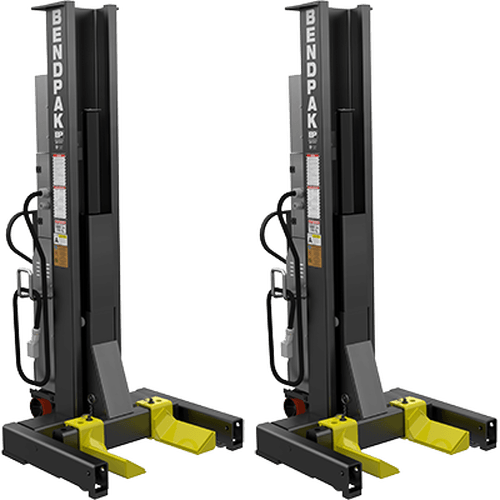 BENDPAKLOW VOLTAGE 36,000 LB. CAP. MOBILE LIFT SYSTEM
This PCL-18B mobile column lift system comes in a set of 2. When combined, the system lifts up to 36,000 lbs. A set of 2 is the perfect way to expand your lifting capabilities on vehicles with three or four axles. Sets of 4, 6 and 8 are available.
FEATURES
18,000-lb. individual column capacity / 108,000-lb. maximum system capacity

Meets or exceeds the standards prescribed by ANSI/ALI ALCTV-2011

Two, four, or six column configurations can accommodate heavy duty trucks and light duty passenger vehicles

208-240V, 3-phase main power system - optional voltages available upon request

SINGLE, PAIR or TEAM operation
Portable Car Lifts
BendPak's patented QuickJack portable car lift system provides open-center vehicle access in a wheeled, highly maneuverable and extremely portable design. Frames are entirely independent of each other, and can be moved in tandem at the press of a button. These fully electric-hydraulic lifts are both affordable and safe, and come with BendPak's guaranteed high quality design, manufacture, and assembly which all add up to a portable lift system you can count on for a variety of applications.
BENDPAK 6,000-LB PORTABLE LOW-RISE LIFT
High-density UHMW rollers make the LR-60P a conveniently portable low-rise lift. If you're regularly shifting car lifts to different service bays or have limited space you need to diversify, a portable car lift will make your garage operations that much smooth. It sounds amazing, but it's true: you can actually move the LR-60P anywhere in your garage, all by yourself. It's an incredibly convenient car lift variation we're proud to include in the LR-60 family.
FEATURES:
6,000-lb. lifting capacity

Tow handle makes it easy to move lift from bay to bay

Electric / hydraulic power system

Multi-position safety locks

Rubber lifting blocks included

Dropped cross bar for added clearance

Heavy-duty steel channel frame
4-Post Bridge Jacks
These four-post bridge jacks were developed as the perfect accompaniment to BendPak's four-post lift systems, enabling full wheel service that is fast, safe, and easy. With the addition of a four-post bridge jack system, your BendPak four-post lift becomes the most versatile and reliable car lift on the market.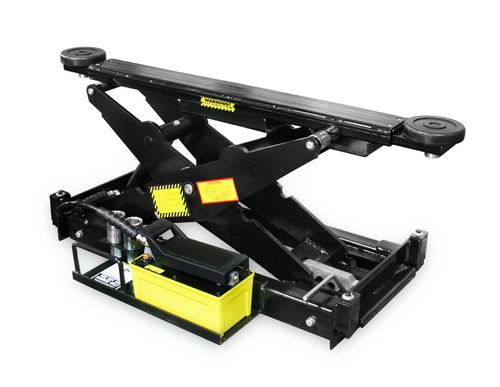 Ideal for any shop with the HD-9, arguably our most popular and versatile car lift. The HD-9 is the lift that many garages prefer because its optional caster kit allows operators to move it anywhere in their shop. Its compact size and reputation for safety mean this is one of the most popular car lifts ever made. Anyone interested in a four-post lift for wheel service should consider the HD-9 complete with a pair of RBJ4500 rolling bridge jacks.
FEATURES:
4,500-lb. lifting capacity

Rubber contact pads

Stackable adapters

High-pressure hydraulic power unit

Optional air-line kit
Car Lift Accessories
BendPak offers a complete line of car lift accessories like arm kits, drip trays, frame cradles, portable caster kits, as well as rubber and steel lift pads. With these optional accessories, you can drastically expand the capabilities of your BendPak lift.
Hydraulic Power Units
BendPak has been designing and manufacturing hydraulic power supply units for over fifty years. This has enabled them to produce a series of high-performance hydraulic power packs that have been designed specifically for lift and hold applications. Whether you're using their hydraulic power packs for car lifts, dock lifts, freight elevators, levelers, material handling tables, scissor lifts, tailgates, or vehicle parking and storage systems, BendPak's power supply units offer the best performance and quality on the market.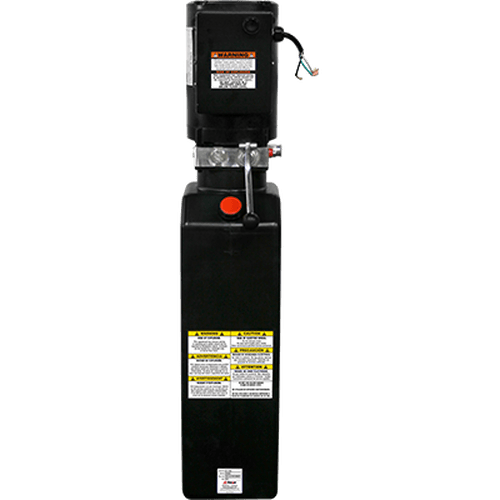 BENDPAK 3.6 GAL RESERVOIR HYDRAULIC POWER UNIT
Ranger power units are built with precision components under stringent manufacturing standards. They ensure reliable, cost‐ effective operation and maximum productivity in demanding applications. Our commitment to quality spans the entire process from engineering and manufacturing to packaging and shipping. We utilize clean‐room technologies for high‐precision checking of all component parts going into our hydraulic power units throughout every step of the manufacturing process. Our post‐production examination procedures are structured to assure reliable performance and durability before any power unit is packaged and shipped to our customers around the globe.
FEATURES:
Pumps feature high mechanical and volumetric efficiency, low noise level.

End head prepared for lift‐hold‐lower applications using our standard manual lowering valve or solenoid cartridge valves.

Totally enclosed motors are suitable for use in humid environments or dusty, contaminated atmospheres. UL Recognized and CSA Certified* AC electric motors feature heavy gauge steel frame and base and high‐quality ball bearings.
Visit our wesite to get more information about other brands, prices and other automotive equipement. www.jmcautomotiveequipment.com