Accelerate Your Auto Shop's Success: Master the 5 Ultimate Customer Retention Strategies
Posted by JMC Team on 7th Jun 2023
Customer retention is a key factor in the success of any auto shop. It costs much less to keep an existing customer than to acquire a new one, and loyal customers are more likely to refer others to your business. But how can you implement customer retention strategies in a competitive and dynamic market?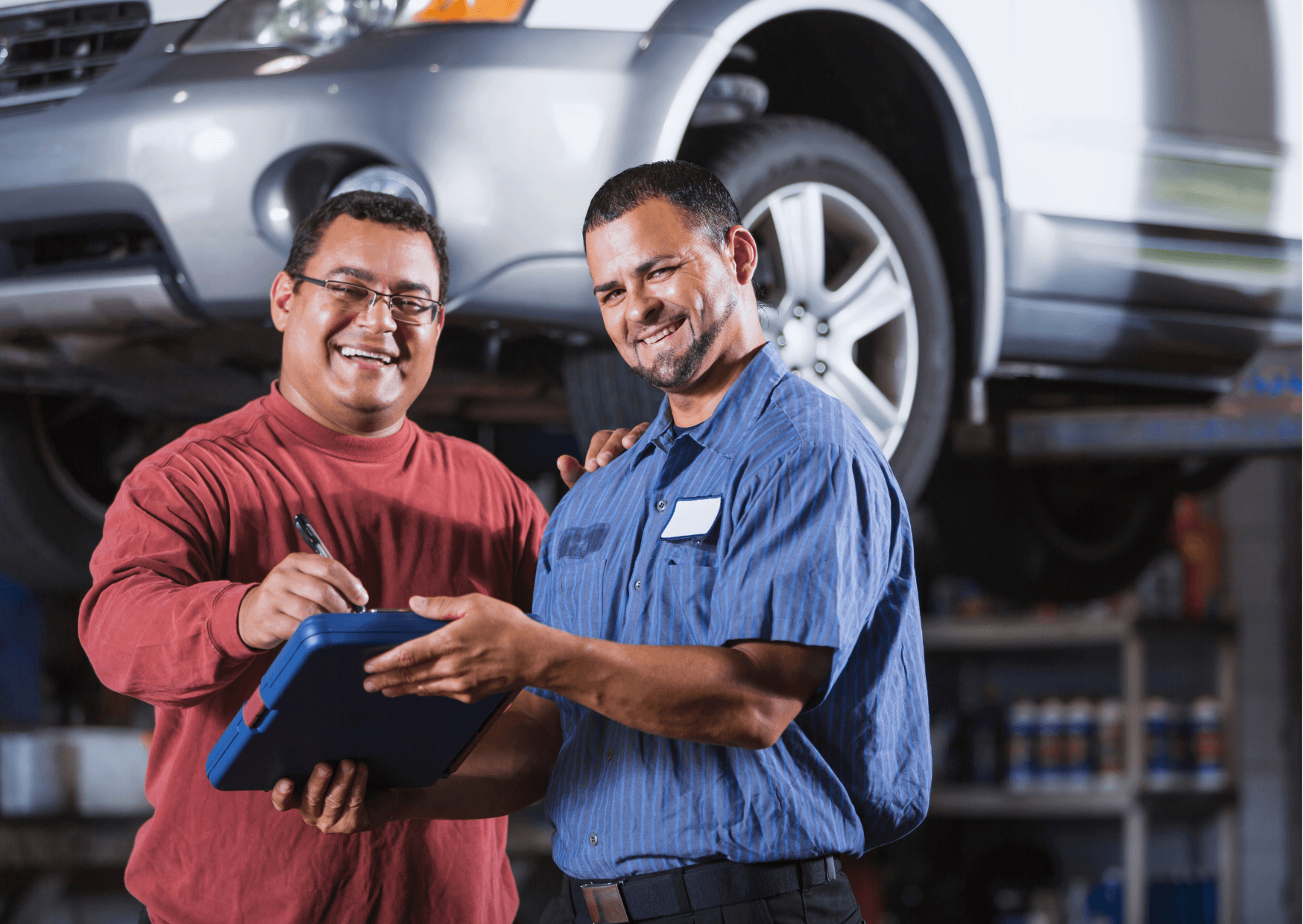 How do I implement customer retention strategies in my auto shop?
Implementing customer retention strategies in auto shops is not only important but also profitable. By retaining your customers, you can increase your auto shop's revenue, reduce your costs, enhance your reputation, and grow your business. Implementing customer retention strategies in auto shops can bring many benefits, such as:
Increased revenue
By retaining your customers, you can increase the frequency and value of their service visits, as well as their likelihood of buying a new vehicle from you. According to Forbes, increasing customer retention rates by 5% can increase profits by 25%.
Reduced costs
Acquiring new customers can be expensive and time-consuming, especially when you have to rely on traditional marketing methods like direct mail or online advertising. By focusing on customer retention, you can reduce your marketing costs and invest more in improving your service quality and customer experience. As Invesp states: the success rate of selling to an existing customer is 60–70%, compared to a new customer's success rate of 5-20%.
Improve customer retention in your auto shop by implementing the following five strategies:
1. Focus on customer experience
One of the most important ways to retain customers is to provide them with a positive and memorable experience every time they visit your auto shop. This experience has to meet or exceed their expectations. This means greeting them warmly, listening to their needs, explaining your services clearly, delivering quality work on time, and following up after the service. You can also enhance the customer experience by providing amenities such as free Wi-Fi, coffee, or a comfortable waiting area.

2. Customer segmentation
Another strategy to improve customer retention is to segment your customers based on their preferences, behaviors, and needs. This will help you tailor your marketing and communication efforts to each segment and provide them with personalized services and offers. For example, you can segment your customers based on their vehicle type, service frequency, or common issues that you solve.
3. Offering incentives and loyalty programs
Rewarding is another way to retain customers; reward them for their loyalty. Offering incentives is a great way to motivate your customers to come back to your auto shop and to refer others. You can offer them discounts, coupons, free services, or other perks that make them feel valued and appreciated. You can also create a loyalty program that gives them points or rewards for every visit or purchase they make.
4. Create a community around your shop
You can improve customer retention by creating a community around your auto shop and making your customers feel part of it. You can do this by engaging with them through your service as well as on social media. By doing this, you can foster a sense of belonging and loyalty among your customers and make them advocates for your business.

5. Listen to your customers
Finally, listen to your customers and act on their feedback. You should solicit feedback from your customers through surveys, reviews, testimonials, or direct conversations. You should also thank them for their feedback and show them how you are using it to improve your service quality and customer experience.
Keep in mind that communication is essential for building trust and rapport with your customers. Effective communication starts with listening to your customers. In this way, you can personalize your communication and tailor it to their needs and preferences. For example, you can send them reminders for their next service appointment, tips and advice on how to maintain their car, or updates on new products and services.
Final Thoughts
Customer retention can also boost your auto shop's recognition and authority in the automotive industry. When your customers are happy and loyal, they will leave positive reviews, testimonials, and ratings for your auto shop, which can attract more potential customers.
There are many ways to implement customer retention strategies in auto shops, but here is a recap of the most effective ones:
Deliver awesome customer experiences: customer experiences are the key to customer retention.
Get customer feedback: customer feedback is essential to understanding your customers' needs, preferences, expectations, and satisfaction levels.
Offer incentives: Incentives are a great way to motivate your customers to return to your auto shop for service and repurchase.
Start implementing customer retention strategies today and see the difference for yourself!