Posted by JMC Team on 5th Jan 2023
To be successful, auto repair shops need the right planning, execution, and tools. Use these features to keep your auto repair business organized and attract new customers:
1. Invest in technology, such as software
For most auto repair shops, answering the same questions repeatedly on the phone, taking half a day to manage inventory, and scheduling customer appointments can pile up and take more time than is ideal.
Investing in auto-repair software will save you time and energy. You'll be able to generate job estimates, invoices, and work orders in seconds; keep track of inventory; schedule technicians; and even do payroll from your computer or smartphone.
Automating these tasks will free you from the tedium and allow you to focus on the issues that matter most.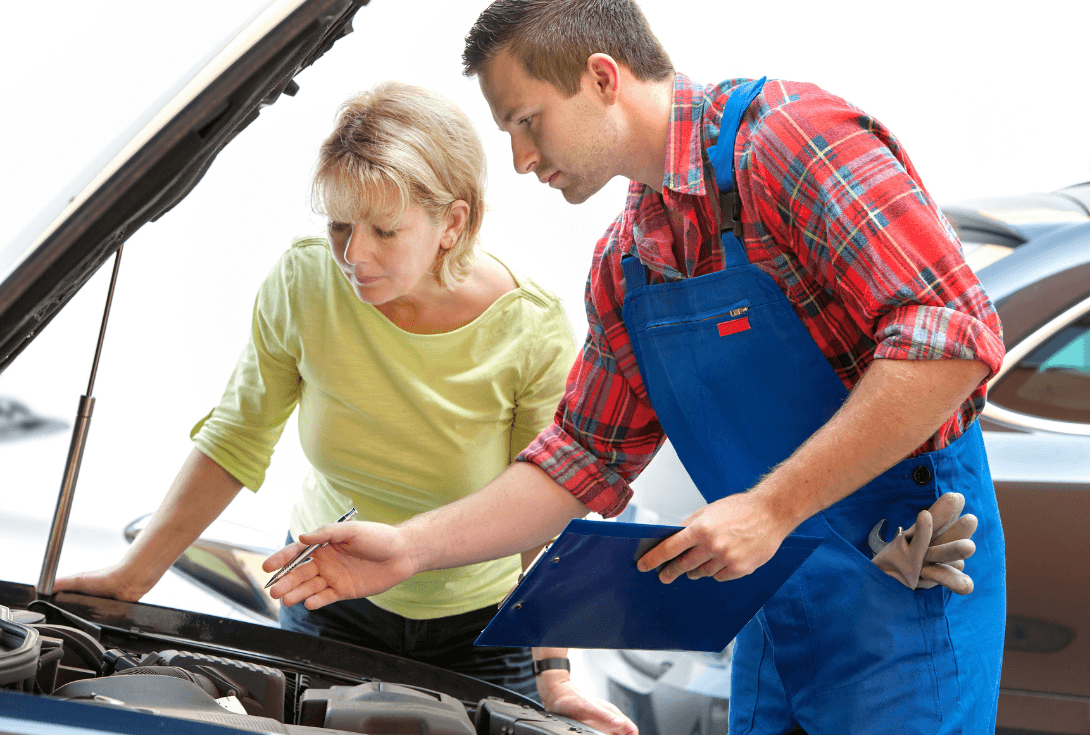 2. Keep your mechanics comfortable and make them more productive
As you manage your auto repair business, don't forget about your own techs. Mechanics are the backbone of any shop, and keeping them happy will improve customer satisfaction. Here are some ways you can increase morale among your techs:
Keep track of your mechanics' job performance and profitability so they are aware of how well they are doing or can see where they can improve.
Maintain a comfortable temperature in your service bays during the winter and summer to allow your technicians to perform at their best.
Car repair is hard work, but it can be rewarding. If technicians work in a place that values their contributions and cares about their wellbeing, they will probably enjoy their job more and provide better service to customers.
3. Make the customer experience a top priority
Make the car repair experience straightforward and convenient for your consumers, whether it's arranging an appointment or dropping off a vehicle. Teach your service representatives how to speak in an informed, professional, yet nice manner.
Provide pick-up and drop-off services. It might be as simple as dialing a cab number or scheduling a ride.
Customers can receive customized appointment reminders through text and/or email.
Any additional information you can provide to save clients time and money will go a long way toward distinguishing you from the competition.
Maintain a nice waiting area by providing water, coffee, and snacks!
Most auto repair shop owners are concerned about making money, which is critical, but an auto repair shop achieves success by ensuring that consumers want to return.
Excellent customer service will set you apart from the competition and prove invaluable in the long term for your car repair business.
4. Keep your technicians on the job.
The vehicle repair sector has a high turnover rate for technicians. Treat your staff well and provide them with attractive bonuses and incentives.
This will also make your consumers feel more at ease when they visit your vehicle repair service.
As a shop owner, you must grasp the significance of customer and technician trust in the automotive sector. Building trust should be your top priority, as client loyalty and retention are two of the most important profit generators.
Modern technical improvements, such as computerized vehicle inspections, may be extremely beneficial to small business owners.
5. Expand your business.
As the owner of an auto repair shop, you must keep the momentum going. Follow these simple methods to attract new clients and retain existing ones.
Establish a strong social media footprint to engage and interact with customers as part of your marketing plan. Request that your consumers follow you on these platforms, and use them to advertise any promotions or deals that you are giving.
Once you've raised enough funds, you may begin expanding your team and hiring more staff for your store.
Ask your customers to rate your services. This will help spread the word about your business, and build trust.
Invest in new auto equipment, this will help you attend more customers and of course your tech team will be more pleasant to work on their individual projects.
Final thoughts
It's only a matter of time before your business gains traction now that you know how to manage a profitable auto repair shop. Sticking to this approach will help you progress and put you on the path to becoming an industry leader. An effective marketing approach will be vital if you want to take your car repair business to the next level.
JMC Automotive Equipment can help. Our team can explain the reasons one or the other best suits your needs.
And if your budget cannot cover the cost of purchasing a lift, you can always apply for financing and get the right equipment for your auto repair shop.
Call us today to learn more about our services and offers.