Posted by JMC Team on 10th May 2023
If you own or manage an auto repair shop in the USA, you know how competitive the market is. You need to stand out from your rivals and attract more customers to your business. But how do you do that?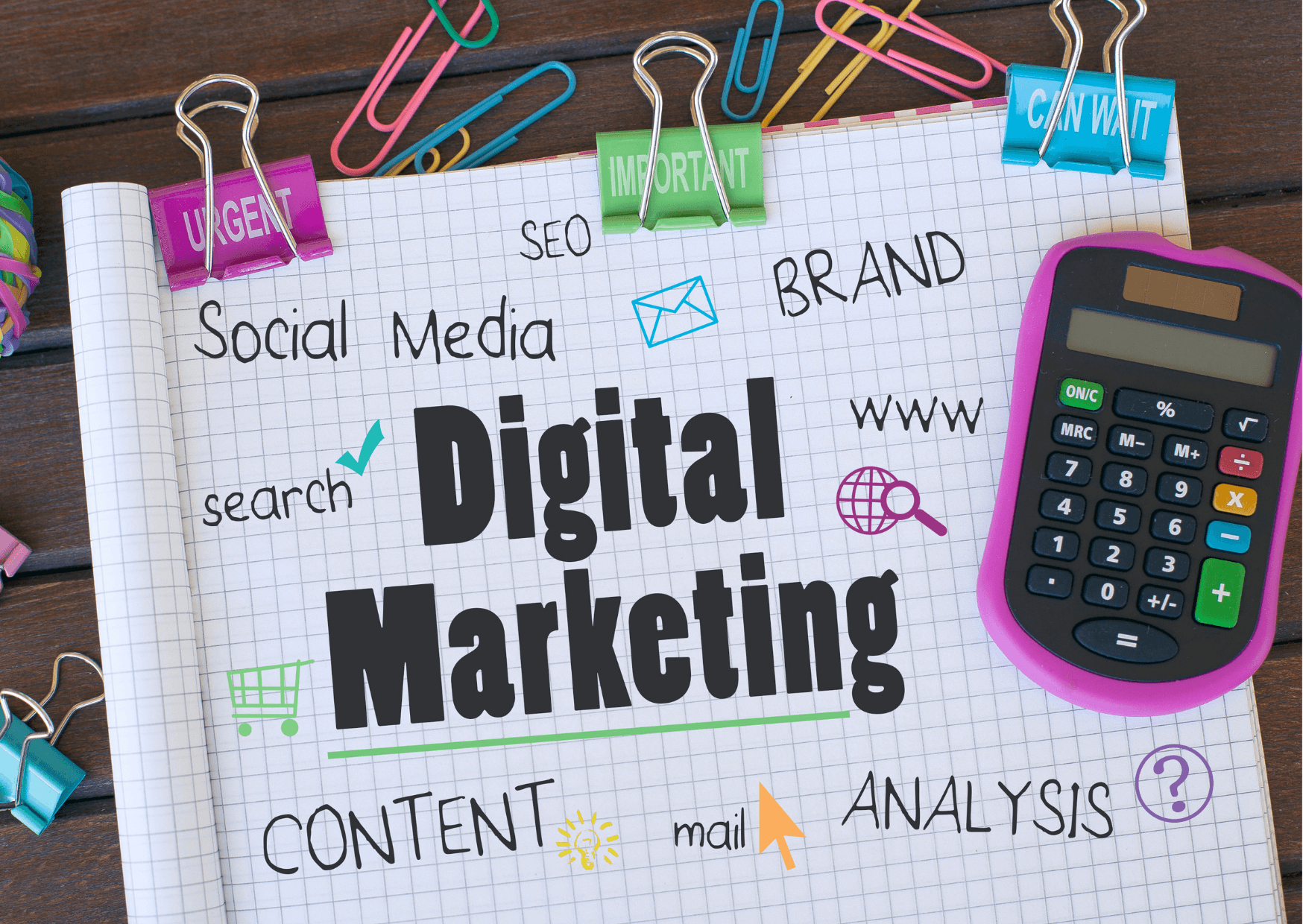 One of the most effective ways to grow your auto repair shop is by using digital marketing strategies. In simple terms, digital marketing is the use of online platforms and channels to promote your products and services, engage with your target audience, and increase brand awareness. These are three assets that every auto repair owner needs to manage to run a successful auto shop.
But what are the best digital marketing strategies for auto repair shops? And how can you implement them successfully? There are many strategies that you can implement, from social media ads to email marketing campaigns, but identifying the best strategies for your auto shop depends on your market knowledge and business goals. This is why, in this blog post, we will share with you some useful digital marketing strategies and some factors you should consider before choosing the right strategies that fit your business. Let's start!
Boost your auto repair shop's success with effective digital marketing strategies.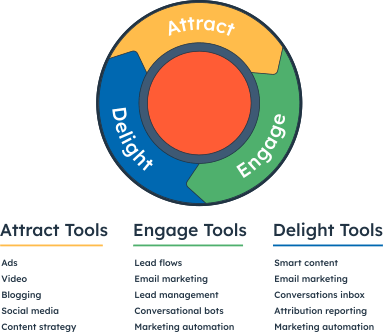 Image taken from: https://www.hubspot.com/
Digital marketing came as a group of strategies searching to cover the whole spectrum of the customer journey through online strategies. People are spending more time on social media and the web; this is a fact that has changed the way businesses sell and interact with customers. Based on existing online channels, here are some of the digital marketing strategies that you should consider for your auto repair shop:
Storefront your auto shop with a website.
Your website is your online storefront. It should be attractive, user-friendly, informative, and optimized for search engines, which should be taken into consideration in SEO strategies. Your business website must show information about your services, prices, location, contact details, testimonials, and any special offers or discounts. A plus is to include a blog section where you can share useful tips and advice on car maintenance and repair, as well as showcase your expertise and credibility.
Reach out to more customers using social media.
Social media is a great way to connect with your existing and potential customers as well as build a loyal community around your brand. You should create profiles on platforms such as Facebook, Instagram, or YouTube according to where your target audience navigates.
Besides, posting relevant and engaging content regularly is a must. You can also use social media to share customer reviews, photos and videos of your work, behind-the-scenes stories, industry news, and more. You should also encourage your followers to interact with your posts by liking, commenting, sharing, and asking questions.
Manage online advertising to promote your services.
Online advertising is another way to increase your online visibility and reach more customers who are searching for auto repair services in your area. You can use platforms such as Google Ads or Facebook Ads to create targeted campaigns based on keywords, location, demographics, interests, and online behavior. You can also use online advertising to retarget customers who have visited your website or social media pages but have not taken any action.
Build a relationship with customers through email marketing campaigns.
Email marketing is one of the most cost-effective and powerful digital marketing strategies for auto repair shops. It allows you to communicate with your customers directly and keep them updated on your latest offers, promotions, events, and news. You can also use email marketing to send reminders for appointments, service due dates, or seasonal maintenance checks. To build an email list, you can offer incentives, such as discounts or freebies, for signing up on your website or social media pages.
Grow your online reputation by asking for reviews.
Online reviews are crucial for your online reputation and credibility. They influence the decisions of potential customers who are looking for an auto repair shop in their area. You should encourage your satisfied customers to leave positive reviews on platforms such as Google My Business, Yelp, Facebook, or Angie's List. You should also monitor and respond to all reviews, whether positive or negative, in a polite and professional manner. You can also use online reviews as testimonials on your website and social media pages.
How to Choose the Best Digital Marketing Strategies for Your Auto Shop
We've just reviewed some of the most effective and useful digital marketing strategies, but when it comes to implementing them, you need to settle your head and think about what strategies could work best for your business. Whether you want to reach more clients, retain existing customers, or promote your business awareness, there are a group of strategies that can help you reach your goals.
To succeed in digital marketing It is wise not to implement all the strategies randomly or without a clear plan. You should first define your goals, budget, target audience, and key desired performances. Then you should choose the most suitable strategies for your auto shop and execute them consistently and effectively. You should also measure and analyze the results of your digital marketing efforts and make adjustments as needed.
If you need help understanding and implementing digital marketing strategies for your auto repair shop, take advantage of our blog posts. Our team is publishing content that can help you create a customized digital marketing plan that suits your needs and goals.
JMC Equipment makes it simple to choose the best equipment for an auto repair shop. Get in touch with us today—we'd love to help you make the best choice in automotive equipment.