Posted by JMC Team on 25th May 2023
Running an auto repair shop is a challenging task, and doing it successfully requires hard work. From gaining customers to motivating the staff, every management responsibility needs to be tackled. Since they demand a lot of effort, it is wise to work smart, based on facts and knowledge.
You are aware of the significance of customer acquisition and retention. Sometimes, gaining customers is difficult; therefore, building a solid customer base and positioning your auto repair shop in your customers minds becomes harder. But what are the factors that influence their decision to choose your service over others? In this blog post, we will explore the five most valuable factors that clients consider when going to an auto repair shop based on our research and experience. Let's start!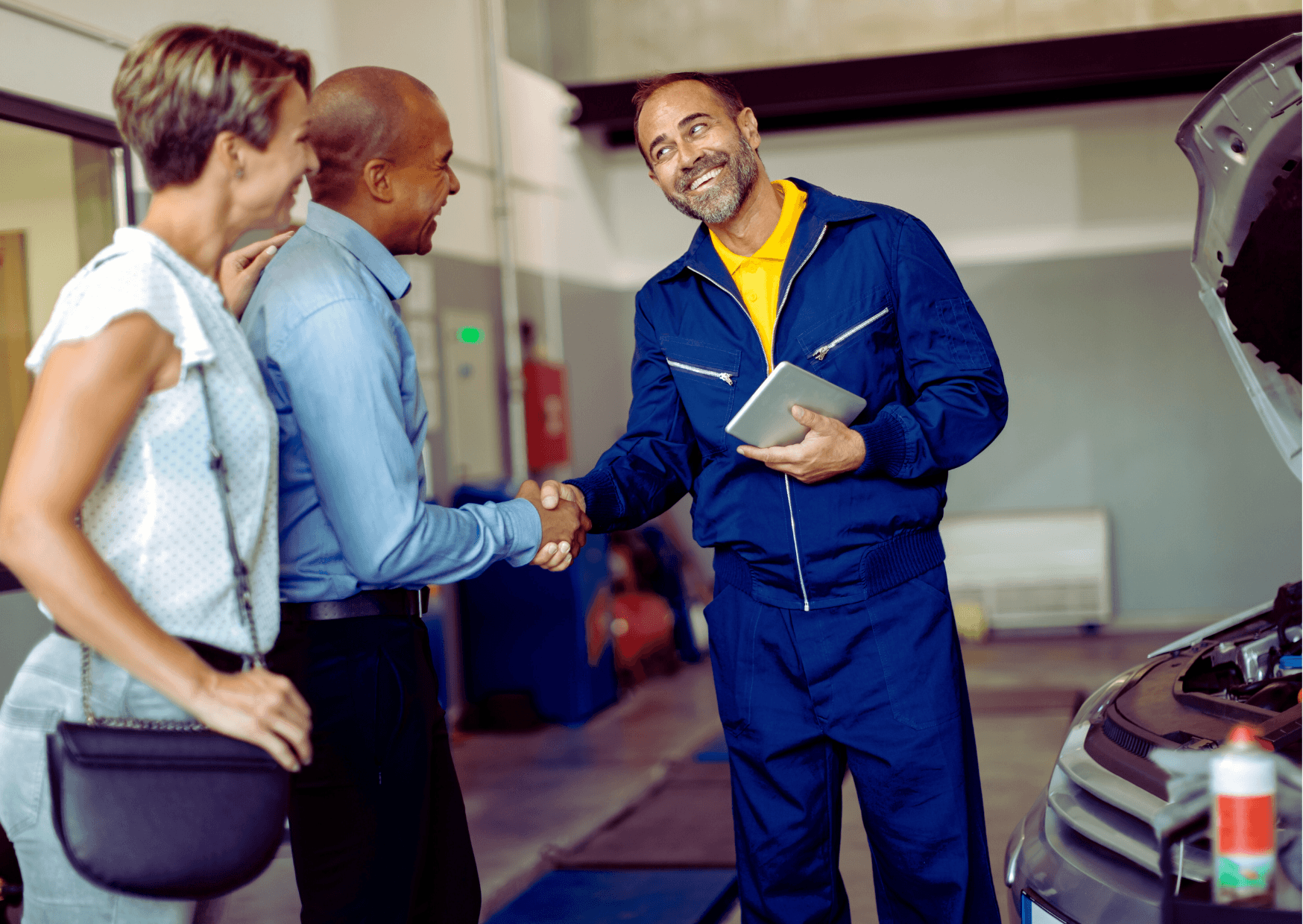 1. Quality of work
The most obvious and essential point is the quality of work that you provide. Customers want to know that their car is in good hands and that you can fix any problem they have. They also want to see that you use high-quality parts and tools and that you follow the best practices and standards in the industry.
Quality work means not only fixing the car's problems correctly but also doing it in a timely, courteous, and transparent manner. Here are some tips to improve the quality of work at your auto repair shop:
Provide regular training and feedback to your staff to keep them updated on the latest technologies and best practices.
Invest in quality tools and equipment that can perform accurate diagnostics and repairs.
Implement quality control procedures such as inspections, checklists, and warranties to ensure that every job is done right and meets the customer's expectations.

2. Transparency and honesty
When you need to fix your car, you want to find a reliable and trustworthy auto repair shop. Here, transparency and honesty come into play.
Transparency and honesty are good not only for the clients but also for the shop. They help to build a loyal customer base, a positive reputation, and a long-term relationship. Customers want to know what is wrong with their car, what the options are to fix it, how much it will cost, and how long it will take. They don't want to be surprised by unexpected fees, surcharges, or repairs.
Transparency and honesty mean the shop will explain the problem clearly, give you a fair estimate, and do the work properly. A transparent and honest shop will also respect the customer's time, communicate with them throughout the process, and stand behind their work. Transparency and honesty build trust and loyalty between you and your customers and prevent any misunderstandings or disputes.
3. Customer service and communication
Customer service and communication are not just nice to have; they are essential for a successful auto repair experience. Customers want to feel welcomed, respected, and valued when they visit your shop. They anticipate being greeted by friendly and professional employees who can answer their questions and address their concerns.
Besides, customer service and communication are about being attentive and responsive to your customers' needs and feedback. Customers want to be able to communicate with you easily and conveniently, whether it is by phone, email, text message, or online chat.
Customer service and communication show that the shop cares about your clients needs and expectations. They will feel that their concerns are taken into account. Plus, communication builds trust and loyalty. It ensures that customers are satisfied with the outcome of the repair and encourages them to come back for future services or referrals.

4. Convenience and flexibility
In today's busy world, people want to get their cars fixed quickly and efficiently without disrupting their schedule or budget. That's one of the reasons customers value convenience and flexibility. They want to find a shop that is close to their home or work, that has convenient hours of operation, and that can accommodate their schedule. They also want to have options for booking appointments, paying for services, and getting their car back. For example, some customers may prefer to book online, pay with a credit card, and have their car delivered to their door. Others may prefer to walk in, pay with cash, and pick up their car themselves. Convenience and flexibility are about making your service easy and accessible for your customers. These will show that the auto repair shop values the client's time and needs and is willing to go the extra mile to provide a satisfying experience.
5. Reputation and reviews
One of the most effective ways to do that is by building a strong reputation and getting positive reviews from your clients. Reputation and reviews are about showing your customers that you have a track record of delivering quality service and that you have satisfied customers who can vouch for you.
Customers value reputation and reviews, since they want to know that your shop has a good reputation in the community and that you have positive reviews from previous customers. They also want to see that you have certifications, accreditations, awards, or memberships that demonstrate your credibility and expertise.
Reputation and reviews influence customer decisions. According to a BrightLocal survey, 79% of consumers will trust online reviews as much as personal recommendations in 2020, and 87% of customers will read online reviews for local businesses. That means that your online reputation can make or break your chances of getting new customers or repeat business.
Final Thoughts
These are the five main factors that clients value more when going to an auto repair shop. By focusing on these points, you can improve your service quality, increase customer satisfaction, and grow your business.
As you can see, customers value different aspects of your auto repair shop, such as quality, price, convenience, reputation, and trust. Remember, happy customers are loyal customers, and loyal customers are the best advertisement for your business.