Form Roll Benders
Baileigh's Form and Roll Bending Machines
JMC Equipment offers durable and cost-effective Baileigh roll bender machines. Our high-precision and versatile machines are powerful enough to create large, multi-radius bends on a single material. The oil and gas and automotive industries rely on roll benders for ornamental ironwork, handrail applications, and race car bumpers fabrication.
Count on our equipment to conduct light to medium metal bending work; they guarantee high-quality results and long-term industrial strength.
A Broad Range of Applications
Roll bending machines are ideal for creating original equipment manufacturer (OEM) auto parts. With them, shops can create high-volume, consistent parts and spares. These include exhaust systems, lighting fixtures, electric motor casings, pipe clamps, washing machine tubes, tank heater parts, commercial vehicle panels, and more.
An Effective Way to Bend OD Tubes
Our bending machines are capable of working on a broad range of thick metals. They also produce smooth, circular bends on a tube's outside diameter (OD).
The products we offer include:
Manual roll benders – JMC Equipment has

manual roll benders

that can bend small OD tubes effectively.
Hydraulic roll benders– Our

hydraulic roll benders

work on durable materials and larger ODs.
CNC roll benders–We offer

CNC roll benders

that can store 40 programs and create multiple segments with multi-radius bends.
Reliable and Durable Equipment
Our ultra-fast machines have a strong reputation for delivering precise and accurate results. They are easy-to-operate machines that can form oval, square, and cylindrical shapes. The pipe bending technology is useful for the automotive industry because it can manufacture exhaust pipes for cars, trucks, buses, motorcycles, and more.
Contact us to learn more about our Baileigh products.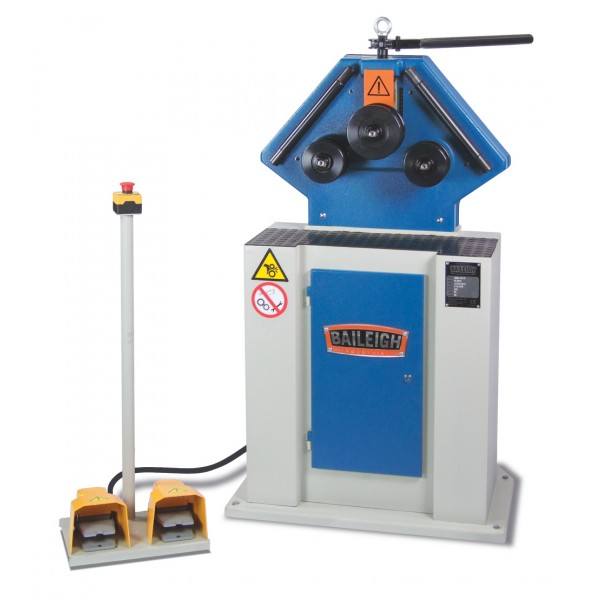 There are no products listed under this category.