Posted by Juan E. Chavez on 19th Jun 2019
So, we get a lot of people asking us about car lifts on a daily basis. Most of the time we get the same questions so we wanted to bring you this article that will help you with certain questions you may have.
1. What are you going to be using the lift for?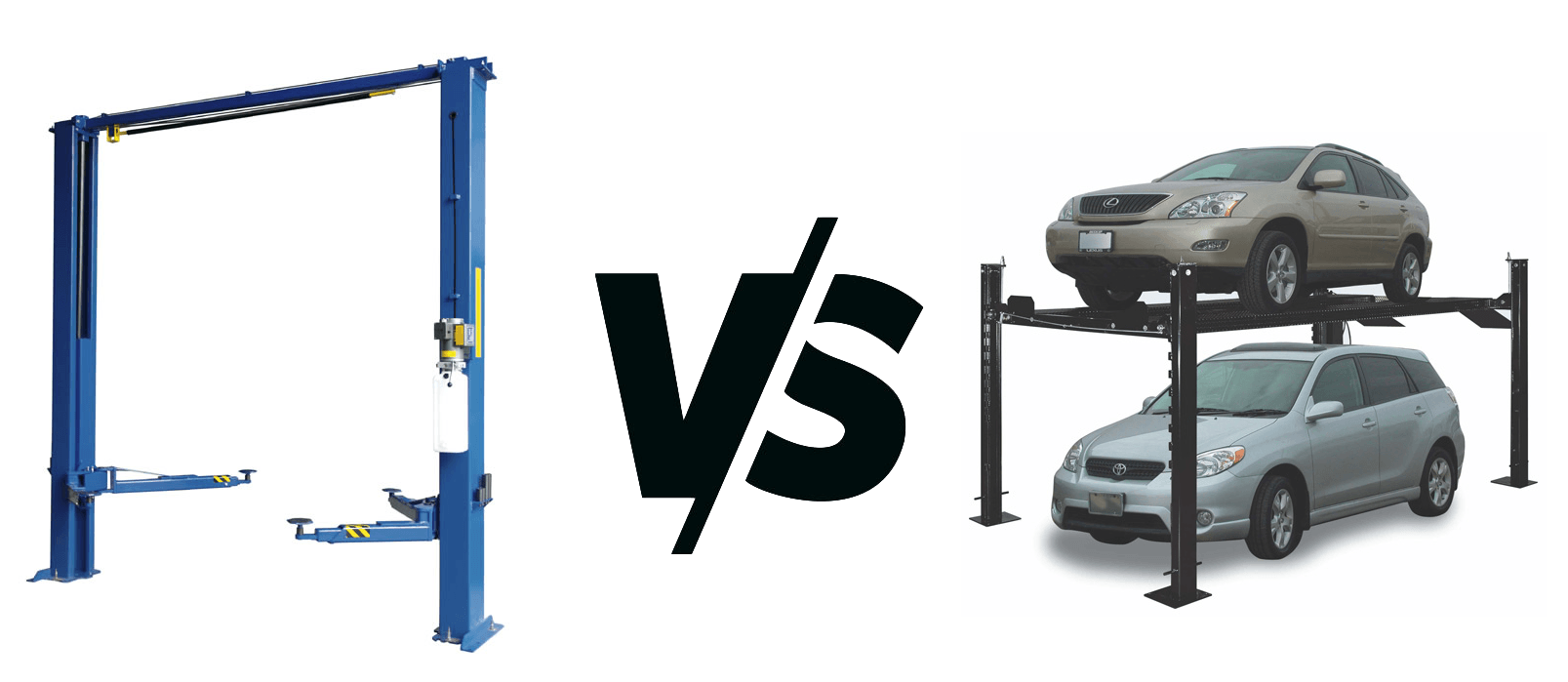 Most people already call us and know what kind of lift they want to buy, however, some people are still on the fence and not sure which direction to take. Luckily, you have us to clear some of those doubts.
For the most part, auto repair shops and auto body shops are always going to need two post lifts unless it's for alignment jobs or a car restoration job that are going to take a long time and you need to keep the car up on a lift without taking it down. Usually this is for hot rod and/or long term jobs.
But when it comes to home garages, 99% of the time you will need a four post lift. Even if you need to do some repair work, the 4 post lift will let you do those repairs. Now, if you need to do work on tires and brakes, you can always buy the optional rolling jacks which will let you lift the car up from the runways a couple of inches so you can take out the tires and do some maintenance work on then.
But the most important thing you will need a 4 post lift is for parking purposes. This will allow you to store one car on top (Usually your weekend car) and your everyday car will be on the bottom.
We have many customers that have done this and it has worked great for them. If you need help figuring out what kind of lift you will need, call us up.
2. Location, location, location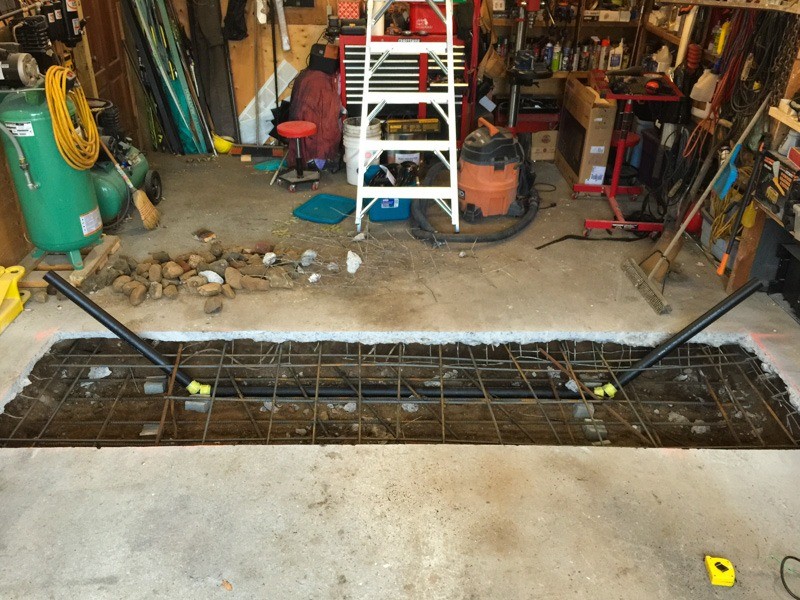 Another thing we have to make sure of is where you are going to install the lift. What I mean is what type of concrete exists is in your garage. Your standard two post will need a minimum of 4 inches and 3,000 PSI in order for the lift to be installed securely. However, sometimes we don't know what kind of concrete there is.
When it comes to repair shops/auto body shops and commercial spaces, you usually have that type of floor in your garage. But you always want to double check with a professional because this can cause some major accidents. I have seen it happen and 99% of the time it's always the concrete. So please be careful.
Home garages, you want to be a little bit more careful with this. I had some clients that have called me about this and they have owned the home for 10+ years and bought it from someone else who has no idea what depth of concrete the floor has. If this is the case, YOU ARE IN LUCK. For the most part, smaller capacity 4 post lifts like 7,000 to 9,000 lbs. don't have to be bolted down on the floor. They are free standing lifts and the best part about it is that they are portable. YES, portable. Of course, without the car on top. When there are no cars on the lift, you can use a caster kit to move the 4 post lift around the garage if you want to change position.
But if you don't know what type of concrete you have and you want to install a 2 post lift, then I would suggest contacting your local concrete company to verify what type of concrete you have. It won't be cheap but they have the capability of testing the integrity of the concrete. Our suggestion, go with the free standing 4 post lift depending on your situation.
3. Who's going to install the lift for you?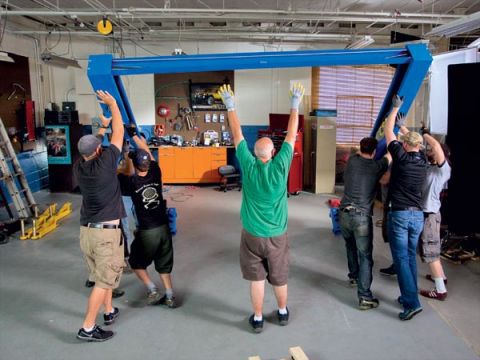 Most people sometimes don't want to pull the trigger on a car lift because they don't want to go through the hassle of installing the lift and/or looking for an installer to install said lift. It can be a little gruesome to find a QUALITY installer in your area.
You always want to be careful who you hire to do this job for you. Usually the starting installation fee for a 2 post or a 4 post job is around $700 to $900. And it can vary a little bit more if you want the installer to receive the lift and deliver it to you directly. Also, I want you guys to keep in mind that for any lift that's over 1,000 lbs., you will need a forklift in your location to unload from the truck. A lift gate does not have the capacity for a lift that usually weights over 1,8000 lbs. That's why, most of the time, it's better to send it directly to your local installer to do this for you for a small fee.
But once you have found a QUALITY installer, then it's all down hill from there. The installer will receive the lift, unload it from the freight truck with his fork lift, then he will load it into this smaller truck and will deliver it to you and install it as well. He will do everything from A to Z.
Conclusion
So those are the three most important things you want to consider before purchasing a car lift for your garage. You want to make sure you have all those in check and then you can move on to purchasing your lift.
If you need help with any of these steps, our team here at JMC Equipment can help you choose the correct lift for your shop and/or home garage, help you figure out what kind of concrete you have and help you find a QUALITY installer in your area. So call us up at 800-562-4791 if you have any questions, comments and/or concerns.
Do you have any other concerns before buying a lift? Let us know, we would love to clear them up for you.