Posted by Juan E. Chavez on 10th Apr 2019
The Difference Between 2-Roll, 3-Roll, and 4-Roll Benders
To produce particular parts of automotive equipment, specific machines are required. Take, for example, the Baileigh roll bender, which is used to bend tubes of all sizes. Roll benders are the clear choice for most pipe and tube bending applications. If you need to form arcs and rings, you can't go wrong with a roll bender.
However, choosing the right machine is difficult, especially since roll benders come in three categories based on their number of rolls: 2-roll, 3-roll, and 4-roll benders have different characteristics, uses, and advantages. To make proper use of these roll benders, you have to know and understand the types of output that each machine can create.
2-Roll Benders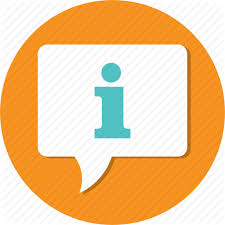 2-roll bending machines consist of two rollers. Sheet metal is passed through the two rollers. The force of the rolling then bends the metal. This type of bender can create cylinder shapes, semi-circles, and other basic curved shapes. A 2-roll bender does not support cones or other detailed geometric shapes.
This kind of roll bending machine is best suited for small, thin material. You can bend materials that are less than 24 inches wide and 3/16 of an inch thick with 2-roll benders.
3-Roll Benders
Like the 2-roll bending machine, 3-roll benders can also create arcs and circular shapes. The only difference is that, with this kind of bending machine, you have greater control over the output shape.
The most common 3-roll bending machines support single-pinch bending functions, but there are also double-pinch models available. The single-pinch model requires both ends to be pre-bended, which involves inserting the sheet metal into the machine twice. The double-pinch models, on the other hand, make pre-bending processes more precise, faster, and easier as the metal does not need to be inserted twice.
4-Roll Benders
With 4-roll benders, the bending process is even easier and simpler. These kinds of machines are better suited to Computer Numerical Control (CNC) controls since the material is held between two pinch rolls and the position can be controlled. The CNC controls monitor accuracy and throughput volume, which makes production runs easier for operators.
4-roll benders are mostly used for large material. It can handle plate thicknesses from half an inch to about four inches. Additionally, since its rolling centers can be automated, it takes less time for 4-roll benders to run basic applications.
Which One is the Best?
To achieve the perfect bend, you need the perfect machine. The 2-roll, 3-roll, and 4-roll machines have their own uses and unique abilities. When choosing which of them to use, you must consider what you are going to be using them for. Do you need a machine that can bend smaller materials? Then the 2-roll bender is for you. Does your work require you to make large volumes of cylindrical material? The 3-roll bender and the 4-roll bender can manage that, and more.
The perfect roll bending machine is one that best suits the needs of your shop. No matter what kind of roll bending machine you choose, you can be sure to find it at JMC Equipment. We have a wide variety of machines, from roll benders to car lifts to paint booth equipment. Don't hesitate to get in touch with us for more information on the equipment that we carry. We would love to hear from you.