Posted by Juan E. Chavez on 1st Apr 2019
Check out the Many Bead Roller Dies Used in the Manufacturing Industry
One of the popular pieces of equipment used in manufacturing facilities for shaping or stiffening metals is bead rollers. Individuals using these machines can either operate them by a traditional crank and wheel or power them with electricity.
When you operate a bead roller, it's important to know that the machine relies on a range of components to operate efficiently. A vital part that contributes to the working efficiency of bead rollers is the roller die. Roller dies are responsible for stiffening or shaping metals. If you're planning to use bead rollers, you need to be familiar with various types of bead roller dies to allow you to create the metal products you want properly.
Take note of some of the popular bead roller dies used in the manufacturing industry today.
These bead dies roll a range of profiles in metal projects. Made from metals like aluminum and steel, these provide consistent performance over the years. They feature ½" to 1" wide beads, which you can use to harden 16-gauge aluminum and 18-gauge mild steel.
You can use these dies to strengthen metals like aluminum and steel or step roll and overlap two metal panels smoothly. When you shop for these dies, you can purchase them in kits or individually in varying bead lengths.
These dies add strength and create a parallel design on a metal sheet's outer edge. You can get them in bead dimensions ranging from 1/8" to 1". If you're looking for long-lasting dies, these dies are your best choice. They consist of durable materials, such as steel, which delivers long-term service.
Use roll sets to create an airtight seal on the ends of the tank. You can also use them to stiffen up a 16-gauge aluminum or 18-gauge mild steel. Bead roller users can count on tank roll sets to deliver long-term performance, as they're composed of durable materials, such as 4140 Chromopoly.
Create a spoiler that can design and stiffen a 16-gauge aluminum or 18-gauge mild steel by going for spoiler roll sets. These dies are dependable due to their durable construction. You can be sure that they'll last long, as they consist of nylon, steel, and aluminum.
Go for these dies when you want to create rounded edges on metal sheet panels. They can handle 16-gauge mild steel. Additionally, a manufacturer can make these dies durable metals, such as precision steel, for long-term performance.
These awesome dies will allow you to form, fortify, shape, and bend metal sheets as well as fabricate complex panels and parts. With so many choices, it's always a good idea to approach a reliable fabrication engineer or a die manufacturer if you are unable to make the right choice.
When it comes to getting a bead roller, however, you only need to approach one store: JMC Equipment.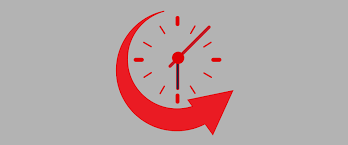 We have quality Baileigh bead rollers for sale, which are ideal for a majority of beading applications. You'll find that all moving components have bronze bushings, which prolong the life of the machine. Rest assured that we offer bead rollers at a competitive price.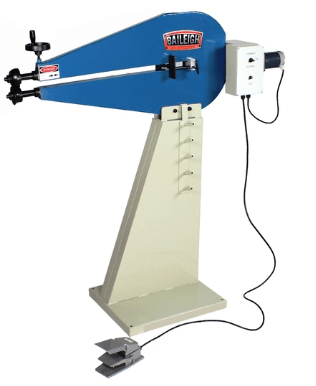 The BR-18E-24 power bead roll has a capacity of 16 gauge mild steel and 14 gauge aluminum. Powered by 110V this variable speed bead roller is perfect for most beading applications.
The 24" throat depth is perfect for putting beads in 4'x 8' sheets of sheet metal but is compact enough to make even the most intricate beading patterns
The frame is made from heavy plate steel that is fully welded for further rigidity. The bead depth is adjustable via the top roll. Baileigh Industrial offers many sets of tooling for the BR-18E-24 bead roll and the shaft diameter is ¾" and will fit most commercially available roll sets.
Don't hesitate to get in touch with us today.