Investing in a new vehicle comes with other commitments – one of them is a parking space. If you don't already have the square footage, one option is to expand your garage.
The average cost to expand a garage, however, ranges anywhere between $16,749 to $38,930. You may even have to pay more depending on building site conditions, materials used, and additional features.
Now, if you don't have the budget but have the ceiling clearance, car lifts like 4 and 2-post automotive lifts are affordable ways to save valuable floor space. Consider this guide by JMC Equipment when buying a car lift for your home.
2-Post Automotive Lifts
Cited as a crowd favorite, 2-post lifts are extremely durable and can last a lifetime with proper maintenance. They are made of two incredibly sturdy posts and stabilization arms that can support 6,000 to 30,000-lb vehicles. For a quality lift, you can purchase them for only $2,000 to $2,500.
Two-post lifts, however, are wide and tall; and may require a ceiling clearance of 12 feet or more and a space at least 12 feet wide. They also need to be bolted to a 4 to 6-in. slab of concrete for safety purposes. For home garages, this means adding a new slab of concrete.
As with any type of commercial lift, they'll need regular inspections and maintenance over time. Some parts like the wire ropes and rollers would also need to be replaced every few years for maximum performance. The good news is that parts are easy to find at your local auto shop.
Ultimately, the investment would be worthwhile as you'll still be saving hundreds of dollars from a home garage extension.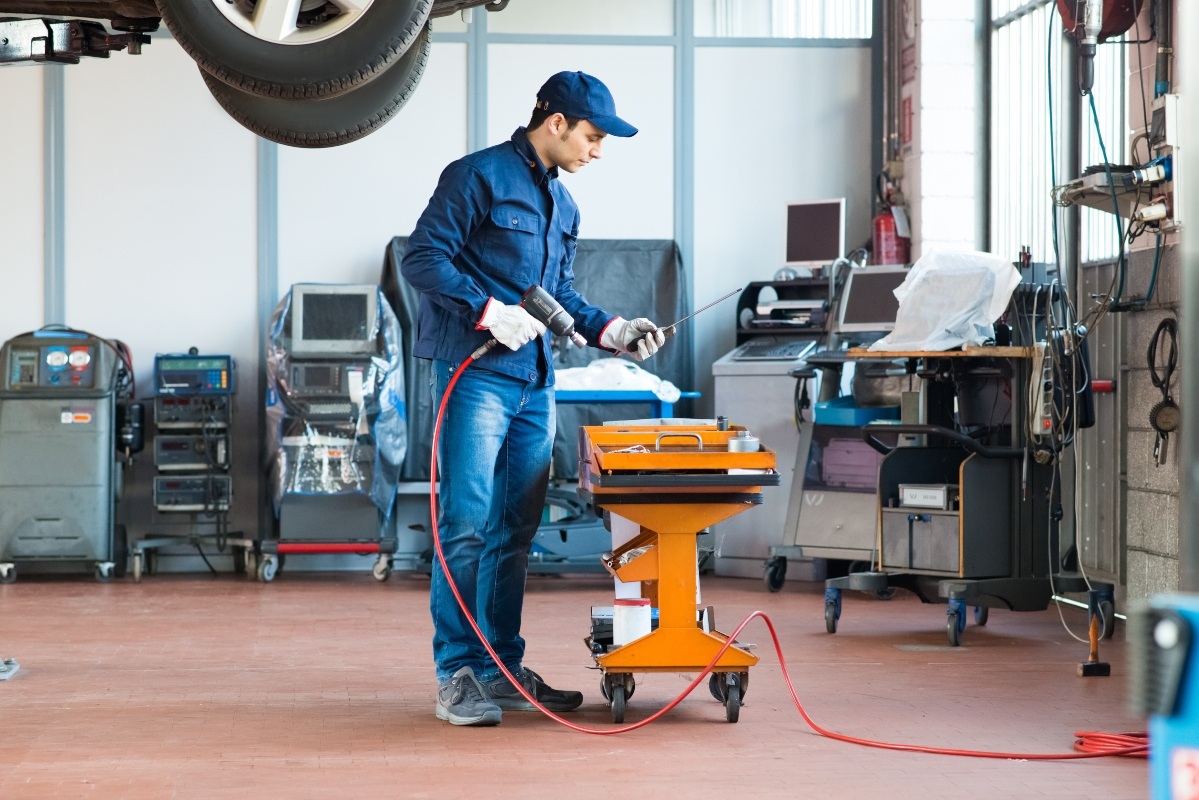 4-Post Automotive Lifts
Four-post car lifts are more heavy-duty than their 2-post counterparts. With two extra posts, they offer greater stability and are the safest option to lift a car in the air. They also have a higher lifting capacity of 9,000 to 40,000 lbs. If you're doing car maintenance, this option is perfect for vehicles with low ground clearance.
Four-post lifts, however, are not suitable for the standard residential garage. They typically require a 12-feet ceiling height and a minimum 10-feet width space. Likewise, the additional ground posts make them a tad pricier than 2-post car lifts.
Regardless, they are still worthy investments if you're looking for a cheaper alternative to garage extensions.
Get Superior Quality Car Lifts for Your Home
At JMC Equipment, we offer affordable space-saving solutions for your garage. Our 2-post and 4-post automotive lifts come in a variety of options; you'll surely find one that best suits your needs. We aim to exceed your expectations, that's why all our products come with a limited warranty.
We also offer flexible financing options for those on a strict budget. Applying for financing is quick and easy with CIT.
If you need help choosing the right car lift for your home garage, our hardworking team is always happy to help. Reach out to JMC Equipment at 800-562-4791 today to learn more about our products.