Posted by Juan E. Chavez on 9th Jul 2019
Innovative Tools and Technologies
Innovative Tools & Technologies has been focused on helping their customers work more efficiently since 1996. With painstakingly designed, engineered, and incredibly durable work and parts management systems, they give business owners the tools they need to be more productive—and more profitable.
Innovative Tools & Technologies founder, Bryan Johnson, worked as an auto body technician for over two decades, but kept running into the same problem—a common one in the auto body repair and collision services business. In the industry at that point, plastic bumper covers were being positioned over trash cans for painting, baking, and curing.
Because the supports were improvised and didn't hold the plastic bumper covers securely or consistently, final results could be mixed at best, with uneven paint coverage, unpredictable or flawed texture, and shape distortion caused by the process—and it was time consuming and tedious to set up.
Bryan knew there had to be a way to improve on this, and a more secure and reliable way to support bumpers during the process of repairing and painting them. He couldn't find the kind of tool he needed, so he invented it—the SuperStand.
The SuperStand improved bumper work quality in a reliable, consistent way—and saved at least half an hour of setup and labor per bumper. Soon, word about the SuperStand and how it made bumper work better, easier, and more reliable spread, and other shops started contacting Bryan about how they could get SuperStands of their own. Innovative Tools & Technologies was born, and today the company manufactures an array of popular and much sought-after tools.
Paint and Prep Stands
Innovative Tools & Technologies has ten different models of paint and prep stands to choose from. The heavy-duty SuperStand is still one of their best-selling products. It holds any plastic bumper cover securely without touching or obscuring the painting surface.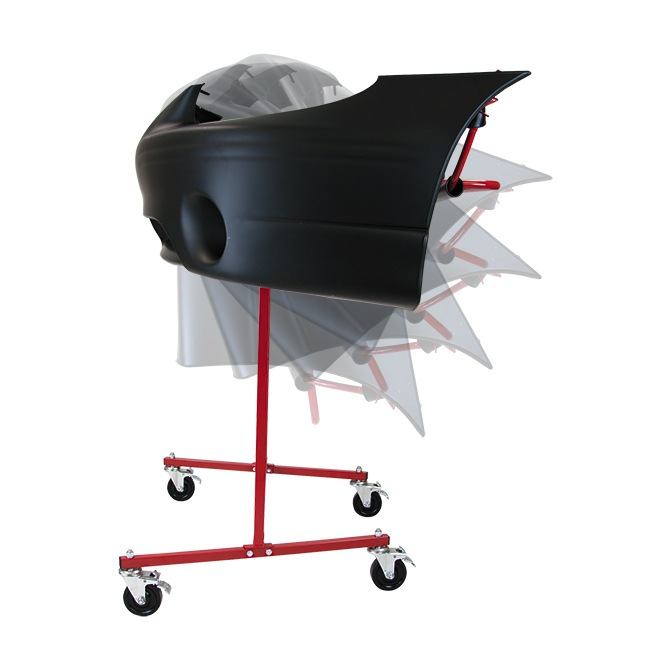 A True Multi-Use Bumper Stand From Start To Finish. Total Efficiency
The Innovative SuperStand bumper repair stand boosts your profits by speeding up repair, prep, and painting times and reducing costly paint mistakes.
This heavy-duty bumper stand will hold any plastic bumper cover without touching the painting surface. Your bumpers are securely held in place by support arms containing a swivel clamp that can move into any position.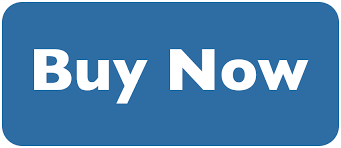 Bumpers are held securely in place by support arms with a swivel clamp that allows the bumper to be moved into any needed position for painting. Newer products like their UltraRack are just as novel. The UltraRack is an all-in-one paint stand solution requiring no additional parts or accessories that allows its user to paint, repair, and prep all sorts of vehicle panels. Hoods, trunk lids, doors and more can be easily set up and supported on the UtraRack simply by adjusting the height and width of the heavy-duty support arms.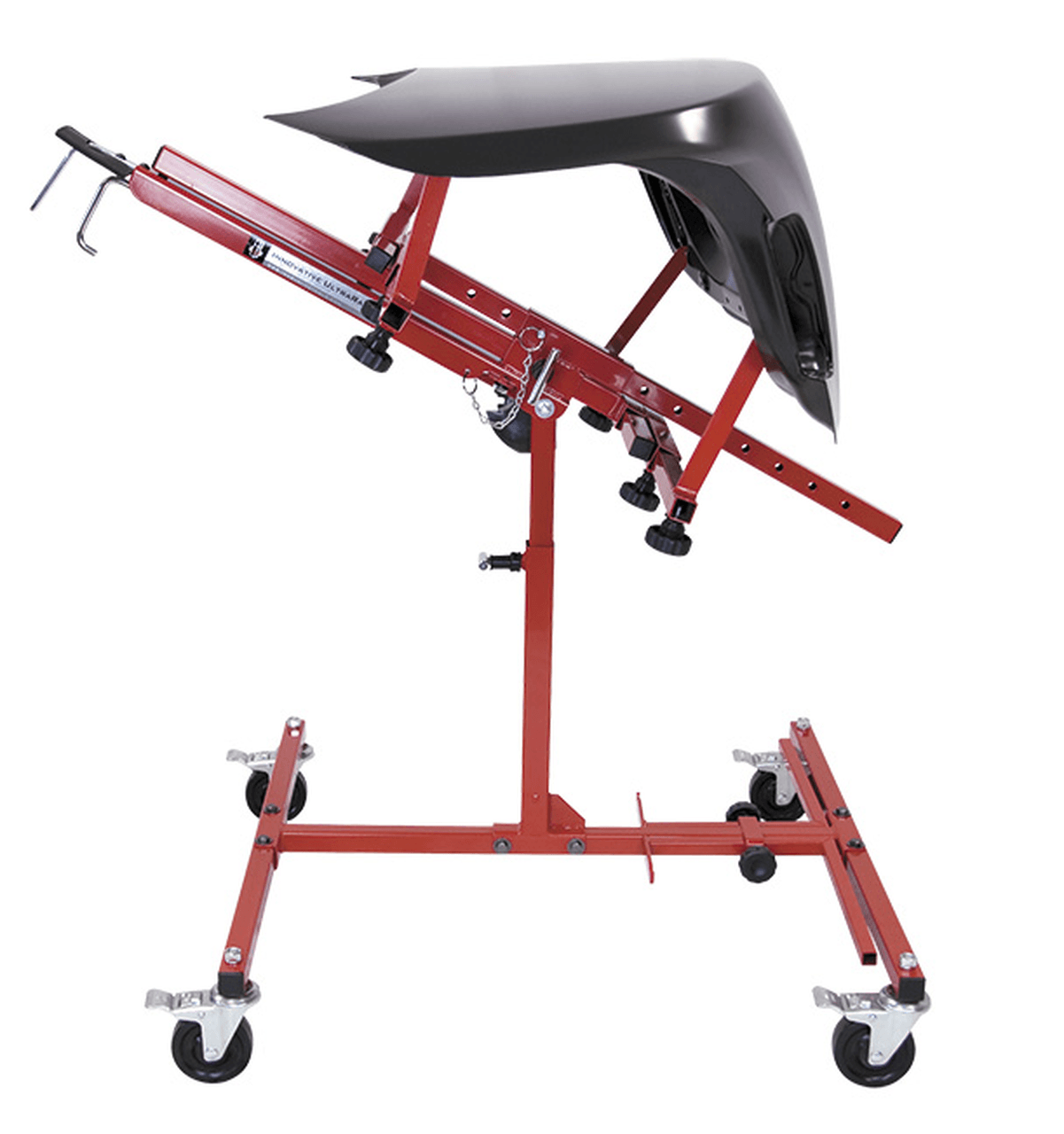 The UltraRack Paint Stand is a complete system that requires no accessories and allows you to paint, repair and prep vehicle panels of various shapes and sizes.
Simplify the car painting, light repairing and car panel prepping process with the Innovative UltraRack Automotive Paint Stand.
Holds hoods, tailgates, doors, lift gates, deck lids, cargo doors and fenders
Seven locking positions mimic the parts position on the vehicle for a seamless match.
This paint stand features four industrial-grade total-lock caster wheels that provide stability while you work. The locks not only prevent the wheels from rolling, but the stem from swiveling side-to-side.

Their Door-Fender Stand will hold doors and fenders securely, allowing for complete paint coverage on all surfaces, inside and out. You can eliminate missed edges, mount parts in the position they'd have on the vehicle for superior color and texture matching, and the Door-Fender Stand easily adjusts to the perfect working height.
Their Octopus Paint Rack securely holds small parts like moldings, flares, and fuel doors as well as lightweight fenders. Like the Door-Fender Stand, the Octopus Paint Rack allows its user to adjust it to the perfect working height for any part. Innovative Tools and Technologies brings the same ground-breaking design and ease of use to their other stands—the Magnetic Clamp Holder, Magnetic Mirror Mount, X-Stand, Door Jack, Bed Lift and Truck Bed Dolly make positioning and painting a wide variety of parts quick, easy, and secure.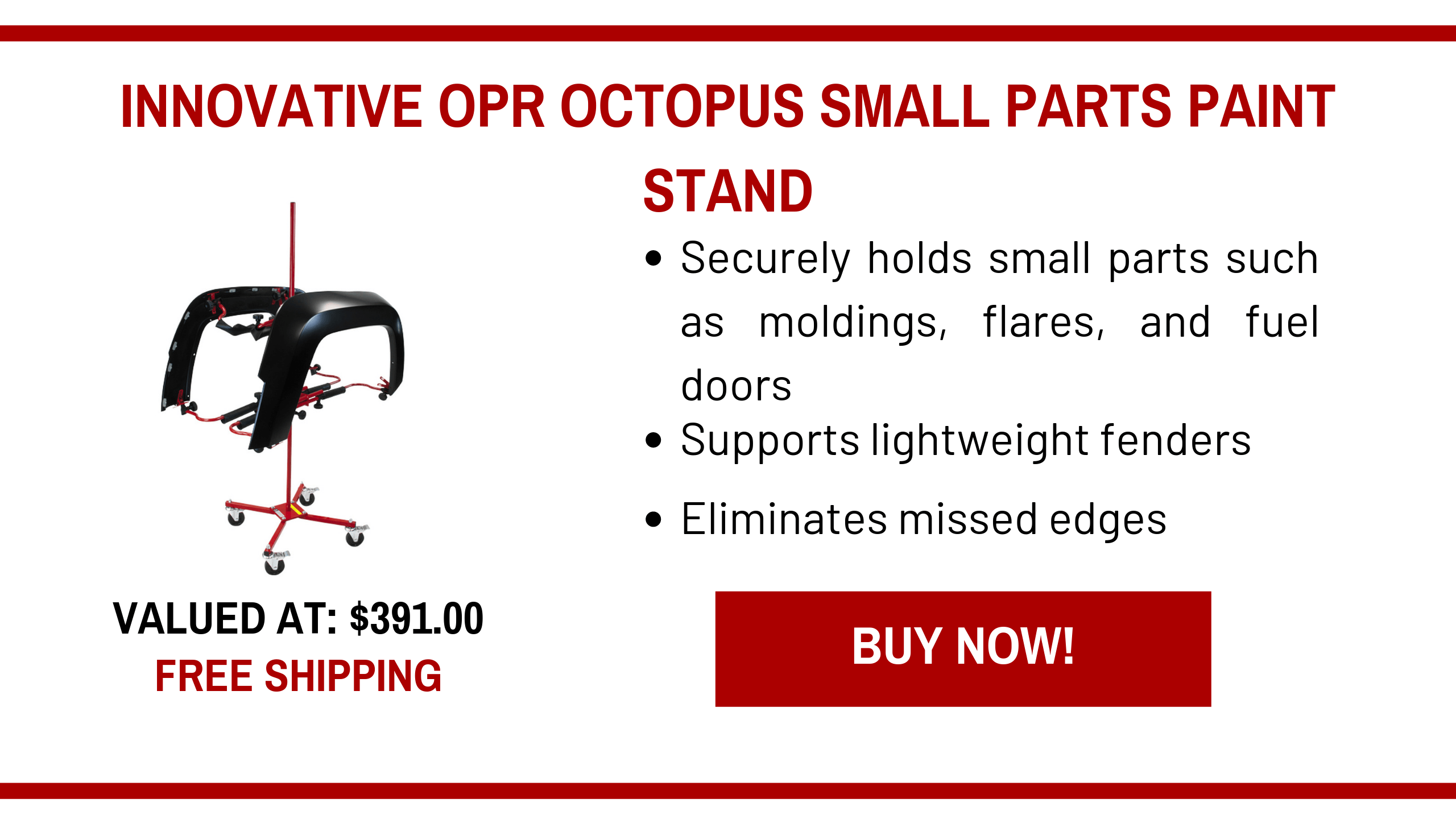 Their best-selling parts management cart systems come in six different variants. The Parts Cart-B comes in three different models, all of which feature open designs and thirty percent more shelf positions than other part carts on the market. Cart shelves can be easily adjusted to accommodate typical parts for your collision services shop, and the high-carbon steel, heat-treated brackets support up to 125 pounds on each shelf.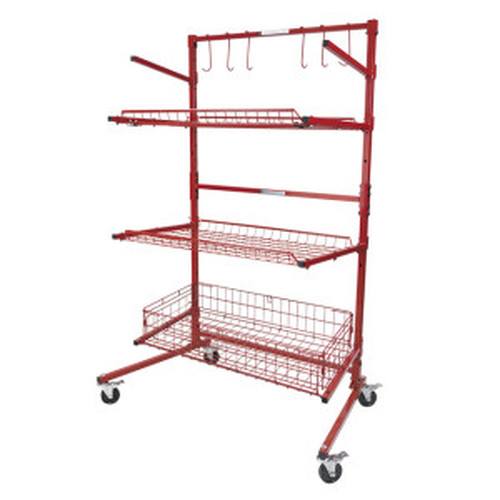 These easy-to-load carts each have three points of access and one-inch side rails to keep parts from falling off. The Parts Cart-B with Deep Basket features all of the functionality of the Parts Cart-B, and in addition to the two standard sized shelves features a deep basket shelf for holding larger parts. The Fully Loaded Parts Cart-B comes with a panel train, deep basket, a hardware tray, parts pan, molding holder, and RO holder.
The Parts Carts also come in A, C, and D varieties, all with different sizing and shelving options. Innovative Tools and Technologies also manufactures Wall SuperStorage, with shelves adjustable to every three inches and rated at a carrying capacity of 125 pounds per shelf. All shelves have upper side rails to prevent parts from sliding off, and all together offers sixteen square feet of shelving in a compact form factor. Their Mobile Estimating Cart features a large locking drawer which allows for the secure storage of a laptop, inspection light, magnetic arrow system, or whatever else you might need for the job. Its eight-inch solid wheels allow it to roll over almost any surface—including gravel—so you can take the desk right next to the vehicle you're estimating.
Material Carts
Innovative Tools and Technologies also manufactures a line of material carts for different tasks around the shop, including an Adhesive Cart, Bodyman Cart, Detailer Cart, Painter's Prep Cart, and Painter's Prep Cart with Masker. It's easy to view all stored materials and supplies from any angle, and each cart is like a supply room you can move to wherever you need it. The carts have ample storage space and shelving to hold all the materials you need, and are compact enough to roll right into your work area, keeping supplies handy and service techs working. Each cart also supports an easy-to-use barcode system with provided tags, and comes complete with a trashcan and trashcan holder.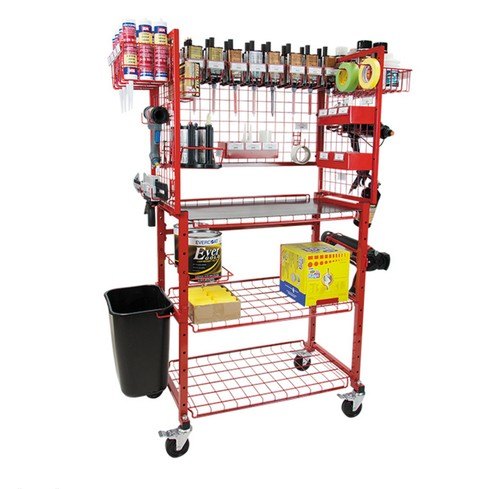 Sick of searching for needed body shop supplies? Tired of reordering collision services supplies just because they're lost? Want to reduce inventory waste?.
Rolls right into your work area for greater efficiency.
Monitor & track repair materials.
Open wire design allows quick and easy inventory count at a glance.
VALUE AT: $659.00

The Adhesive Cart features an aerosol Basket, an applicator gun holder, a glove box holder, a large box mount, a box holder, a quad bottle holder, a hex bottle holder, and a nine bottle holder. The Painter's Prep Cart features a roll paper holder, three baskets, an aerosol basket, and a spray gun holder, as well as ample shelf and basket space. The Bodyman Cart, in addition to the shelving and basket space common to all of the material carts, also features an aerosol basket, a 5″ disc holder, a buffer pad holder, and a spray gun holder. Each cart has enough storage space to carry supplies sufficient for more than one technician to work from the cart at the same time, and makes it easier than ever to keep track of valuable supplies and materials.
Storage Solutions
They also make a line of storage solutions that can't be beat for versatility, durability, capacity, and design. Their Mobile Bumper Storage Rack is perfect for storing up to eight large bumper covers, and features eight extra-long arms for over-sized bumpers. The support arms are completely adjustable in three-inch increments for fine-tuned storage options, and the four locking wheels make it easy to reposition this cart even when fully loaded.
The Wall Bumper Storage Rack maximizes your available storage space, with support arms that can be folded down with very little effort in no time at all to stay out of the way when not in use. It has four mounting rails that allow it to be stacked vertically as one large unit or mounted in two separate locations. Stacked together, the Wall Bumper Storage Rack can hold six bumpers, and mounted separately each rack can hold three bumpers. The Wall Bumper Storage Rack has support arms that are a full twenty-four inches long to accommodate even extra-large bumper covers.
The Mobile Glass Storage Rack has the capacity to hold up to ten windshields or back glass panels at a 14-degree pitch-back, with ample rubber padding that ensures absolutely no glass-on-metal contact. The four-inch solid wheels allow for quick and easy repositioning of the cart so you can move your glass right where you need it, minimizing carrying time and the possibility of accident. The Wall Glass Rack comes with a two-inch wide flat steel base for completely secure wall mounting, has the capacity to hold up to six windshields or back glass panels, and comes complete with all necessary mounting hardware.
The Innovative Tools & Technologies Panel Cart is a fantastic solution for one of the biggest headaches for collision service shops—panel storage. It features twenty-six post settings to allow for the secure positioning of almost any sized panel, and when not in use folds up to take up only two square feet of floor space. The extensive and thick foam rubber padding ensures parts and panels remain scratch, dent, and ding free. Their Panel Train attaches to Parts Cart models A or B, can hold up to three large panels, and features nine posts for custom adjustment to accommodate most sized panels. Extensive padding ensures no metal-on-metal contact and no panel damage, and when not in use the Panel Train folds up to minimize the amount of space needed.
Parts Handling
For parts handling, Innovative Tools & Technologies has you covered. Their X-Stand provides truly unique mobility and adaptability to any collision services shop. Not just a scissor stand, the X-Stand can be adjusted both vertically and horizontally for perfect placement for service technicians of differing heights. It is a truly versatile stand suitable for any repair, paint, or glass job, and if not needed for any of those applications is a fantastic storage option. It's also ideal for door repair due to its robust adjustability—it can easily hold panels of any width and size.
With the Door Jack, one tech can handle heavy truck bumpers and doors single handedly. The Door Jack can be adjusted from seven inches to thirty-two inches from the floor, making it more than capable of handling any job. The Truck Bed Lift enables a single tech to handle truck bed removal completely solo. Its four rubber-padded support arms guard against damage, with adjustments from forty to seventy inches wide, and it is weight rated to a whopping 600 pounds. Last but not least, the Truck Bed Dolly features four-way adjustment, allowing it to fit any sized truck bed, and is also a great choice for handling panels and hoods. Solid eight-inch wheels guarantee effortless mobility, and when not in use it folds up to a small footprint to maximize shop floor or storage room space.
Masking Machines
The Mobile Masker holds a single roll of 12-inch paper and two rolls of 18-inch paper, with each roll dock featuring thick steel blades which will quickly and cleanly cut paper without tearing. It includes a basket for extra tape, tools, and other supplies, and has a streamlined 19-inch profile, making it easy to reposition around your shop as needed. The Mobile Masker Deluxe holds 12-inch, 18-inch, and 36-inch rolls, with heavy-duty blades that guarantee smooth cuts every time.
Their Mobile Plastic Sheeting Dispenser enables service techs to distribute plastic sheeting from virtually anywhere in your shop. It has large 8-inch wheels to ensure easy mobility, and allows you to pull sheeting vertically or horizontally. With roll cups that prevent sagging sheets and nylon bushings that ensure smooth material rotation, the Mobile Plastic Sheeting Dispenser is one of their most popular products.
The Plastic Sheeting Dispenser can be mounted either vertically or horizontally, with four industrial strength magnets for a secure hold to any metal surface, in or out of your paint booth, with the same
roll cups and nylon bushings as the Mobile model.
Innovative's Plastic & Paper Dispenser allows for either vertical & horizontal use, and holds a thirty-six-inch roll of paper and a box of plastic sheeting, with upper and lower roll cups that prevent the plastic from sagging. Their Mobile Plastic Sheeting Dispenser dispenses from either a vertical or horizontal position, and dispenses all brands and sizes of plastic sheeting, from 12′ all the way up to 20′.
Lighting and Stands
Innovative's Multimatch R lamp provides versatility for various applications like the internal inspection of vehicles and any narrow or restricted area. The Multimatch R has an ergonomically designed handle, making it easy to carry, and comes with integrated magnets for flexible mounting options. The Scangrip I-Match 2 LED Headlamp features two color light capability, providing techs with the option to choose between two different color temperatures. The warm 4500K light is ideal for bright surfaces, while the cold 6500K mode is ideal for dark colors.
The Scangrip Matchpen is a small, convenient and easy to carry penlight with powerful light output and excellent color recognition properties. The light beam is adjustable from 10° to 70°, and the Matchpen runs on two AAA batteries, which are included. The Scangrip Multimatch 3 is a fantastic work light, featuring a unique "all daylight" function which provides the option to choose between five inclusive color temperatures and a five-step dimmer function.
Last but not least, Innovative Tools & Technologies also manufactures a Telescopic MultiMatch Lighting Wheel Stand which allows for mobile positioning of the MultiMatch work light, and the Telescopic MultiMatch Tripod, extendable to 10', making it ideal for buffing hoods and roofs.
Check out this video: New LED Detailing Light! The Scangrip I-Match 2

INSTAGRAM:@jmcautoequipment
FACEBOOK: JMC Automotive Equipment.
LINKED IN: JMC Automotive Equipment.