Baileigh Hydraulic and Magnetic Sheet Metal Brakes
Browse JMC Equipment's broad collection of Baileigh sheet metal brakes. They are ideal for bending aluminum, steel, and other flat materials into the car parts you require. With our equipment, you can enhance metal sheet precision and get top-notch results. With minimal effort, your workers can bend or stretch metals in the various shapes and dimensions.
Regardless of the material or scale, our sheet metal brakes will transform flat sheets just the way you need it. These new products have countless applications across industries, including filter, tank body, panel, and downspout fabrication.
Maximum Bending Capacities
Our machines come with special features like metal finger sets on box brakes and stop rods on straight metal brakes. They are strong enough to withstand maximum bending applications in several auto shop processes. They have a one-year parts warranty for your ultimate peace of mind.
The products we offer include:
Straight sheet metal brakes

– These brakes can bend materials up to 135°and have welded steel plates and cast iron clamps for ultimate support.

Manual box and pan metal brakes

– This allows for the creation of various boxes and pans. Its bending apron counterweights also take the hassle out of manual bending.

Hydraulic sheet metal brakes

– An ideal solution for heavier gauges, our hydraulic sheet metal brakes can bend materials up to 135°.

Magnetic sheet metal brakes

– Use this machine for unique-shaped materials like boxes and triangles. They can bend materials to almost any depth.
Hassle-Free Bends for Restoration Work
Vehicle repair and adjustments may require rare and expensive parts. Our quality equipment allows you to bend, cut, and shear metal into the necessary parts needed for on-site auto repair jobs instead.
Contact us for more details about our Baileigh products.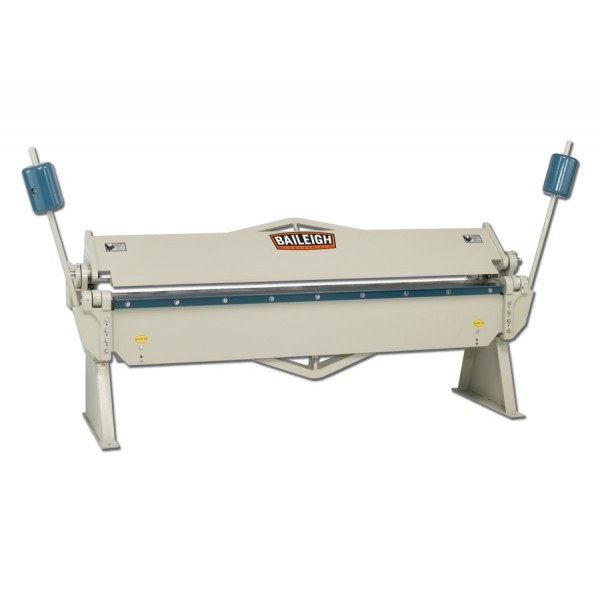 There are no products listed under this category.