Every auto body shop owner has to deal with detailed car inspections. Recent statistics show there are 113,590 auto body shops in the U.S., and we can only imagine the number of cars that get inspected.
Working with cars, auto body shop workers need to have an unrestricted view of the car's "insides," and there isn't a better way to do it than by lifting the vehicle. A mobile column lift system can come in handy for heavy lifts. From maneuvering heavy loads to ensuring the safety of the surrounding, a lift system is an essential piece of equipment for fleet companies and auto repair shops.
To learn how your business can benefit from such lift systems, continue reading below.
It's a Cost-Efficient Investment
Regarding costs, mobile column lift systems can benefit your business budget in the long run. These types of lifts are a financially effective solution, resulting in investing less and gaining more. In other words, compared to other capital expenses like four-post lifts or pits, mobile column lifts help businesses cut back on additional costs for groundwork or other machine-related expenditures.
Businesses starting up should consider investing in a mobile lift system as the most budget-friendly option. It allows you to save on renting equipment and avoid draining your budget little by little.
Eases Maneuverability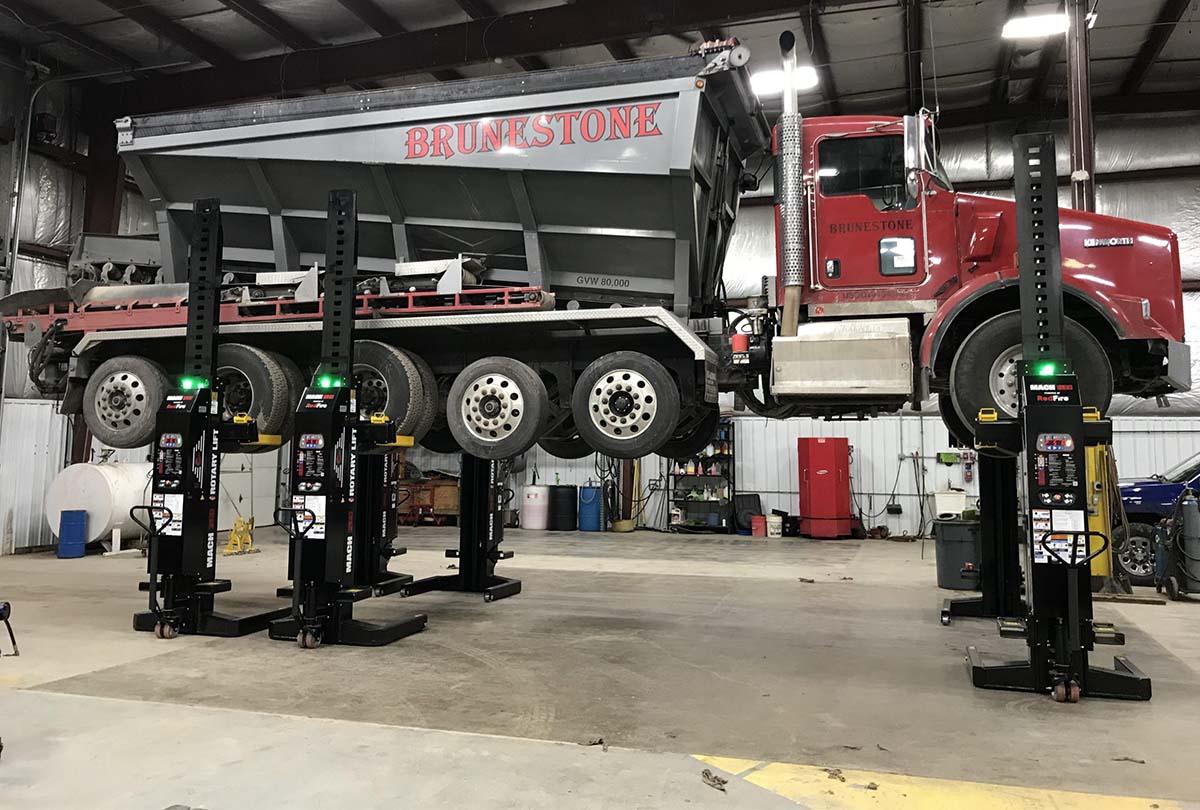 One of the major perks of using mobile lifts is maneuverability. Due to the user-friendly design, a mobile column lift system enables workers to carry on their work without worrying about non-work-related issues.
Mobile lift systems are compact and easily movable and can function in almost every location or area, both indoors and outdoors. Moreover, they are designed with convenience in mind, so they can be easily stored away after using them — mainly if you operate out of a small garage.
You can store it away and get a workable area instantaneously.
No Operation Downtime
Imagine using a traditional pit or fixed lift system and preparing the ground to assemble the equipment. How inefficient would that be?
You would have to use the gear only in a single location and ensure the surrounding area doesn't impede the lift's functionality. Setting up a fixed lift system or a pit can cause you to halt operation and enforce downtime.
Moreover, you would have to stop your operations and lose time to work. You can bypass such a scenario by replacing traditional lift systems with a mobile column lift system and keeping your workflow intact.
JMC Equipment: Your Trustworthy Mobile Column Lift System Provider!
JMC Equipment has been keeping customers happy with their purchases since 2009 and is dedicated to providing unmatched service in the greater New York area. Whether you need a top-shelf mobile column lift system, high-quality shop equipment, or want to browse through our extensive collection of motorcycle equipment, you've come to the right place. We are your one-stop shop for automotive equipment!
Choose some of our high-quality auto shop tools and see what our customers say about us. Get in touch by phone or e-mail and hear about our promotions today!