Posted by Jovan Medina Caro on 22nd Jan 2015
If you own an auto repair shop you're probably constantly looking for ways to attract new clients in a quick and effective manner. Well, we're here to tell you that with social media users at an all-time high, you no longer have to go door to door or wait for customers to put in a good word for you. In fact, social media sites (for this specific article we're going to focus on Facebook) allow you to create campaigns focusing on people in your area!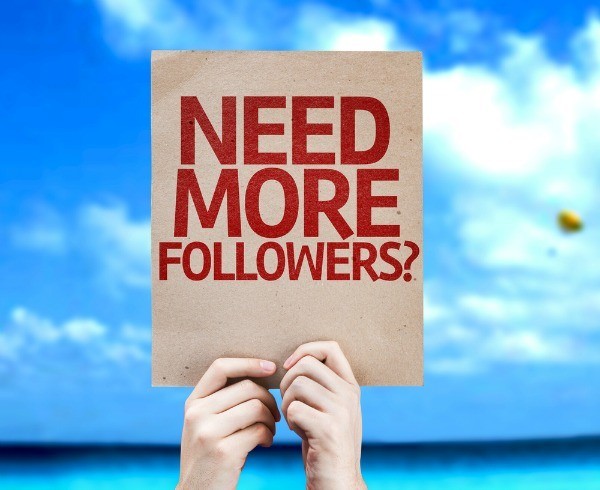 This social media giant allows even the smallest companies to start a targeted ad campaign, displaying business content to Facebook users while they browse the site. Facebook can be a great tool if used properly and in this post you'll discover the 10 easy Steps to Gain 1,000+ Customers with $5.
1.First things First
If you haven't done so already the first step would be to create a Facebook page for your business and make sure they're both being run by the same email address. (Check-out our last article " How to set up a Facebook Business Page for your Auto Repair Shop")
Once you have this set up click on the dropdown next to the home button on the right hand side of the screen and select the 'Create and Ad' option.
2.What do you want to Advertise?
Facebook wants to know the link where the ad will be going to. This is where you insert the link to your business' Facebook page or website/blog.
3.Pick a Goal you want to Achieve
Once you've added the link where you want people to go you then need to decide what exactly it is you want to accomplish. The two main options are 'get more likes' or you can also promote specific content such as blog posts or page posts. You also have the option of driving traffic to a website by clicking advanced options.
4.Design the Ad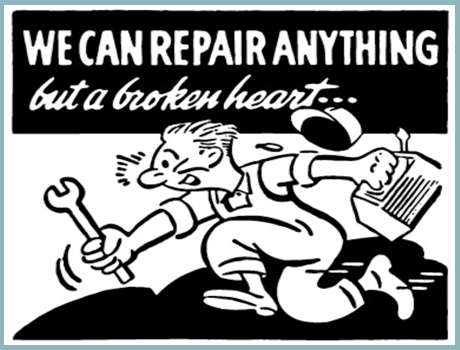 Facebook ads are composed of a 25 character headline, a 90 character description and last but not least a thumbnail photograph. Write them for your intended audience and triple check spelling and grammar because let's face it, there's nothing worse than typos and grammatical errors on a post hundreds if not thousands will see. Also, make sure the image you use is not pixelated or too small as it will be what drives people to read the text.
5.Target the Ad
The good thing about Facebook ads is you can target a specific group of people in a specific area. Example: you own an auto repair shop so chances are you won't have customers that are between the ages of 10-15 so why have them see these ads? You can micro-target by zip codes, age, gender and interests thus enabling you to get your name out there among your actual target market.
For more advanced options you can segment by relationship status, languages spoken, alma mater and workplace. Facebook has 170 million users in the United States alone so finding a group of people to target will not be too hard. 6.Set Pricing and Schedule
You're now at the stage where you can name your campaign, set a budget and then schedule when the ad will be released. Word of advice; use a catchy name that will target the specific group of people you want to reach. One example can be, Muscle Car Lovers in Long Island. This helps you separate the different campaigns you'll be having.
Next, you tell Facebook how much money you want to spend on this campaign. You have the option of setting a daily budget or a lump sum of total spending while you're running this ad. You can spend as little as $1 per day.
Payment can be per click (meaning you pay every time someone clicks your ad) or per thousand impressions (an impression is when your ad appears on someone's screen).
7.Make Payment
Once you submit your first ad you will then need to make the payment. Billing is monthly and you may pay through direct debit, PayPal or Credit Card. Don't worry if you pay and they hold your ad for a day or so, Facebook just wants to verify its content so nothing obscene or inappropriate will go out.
8.Monitor your Campaign
Once you see your campaign has begun the cool part about Facebook ads is the analytic portion of the process. Here you can follow the progress by using the Ads Manager tool which can be viewed from the left hand side of your Facebook account. The ads manager shows information on how many impressions your ad has gotten, how many clicks, money spent and schedule.
Clicking on an ad campaign will take you to a dashboard where you can view even more statistics such as how often it appears in news feeds and click-through rates.
9.Generating Reports
In case you're the head of a marketing department or even if you're the owner and want to keep track of all of the information on a monthly basis you can generate reports. These reports come in the form of spreadsheets or HTML files that can be used to compare months and ads. This function offers data that helps you see who is clicking on your ads (demographics).
10.Edit Ads as you go Along
Don't worry if you feel you've made a mistake on one of your ads because at any time you can go back and edit the content as well as its settings.
Creating a Facebook ad campaign can be a great way to learn about social media marketing and SEO (Search Engine Optimization).
Do you have any tips when it comes to running an ad on Facebook?
#mc_embed_signup{background:#fff; clear:left; font:14px Helvetica,Arial,sans-serif; width:300px;} /* Add your own MailChimp form style overrides in your site stylesheet or in this style block. We recommend moving this block and the preceding CSS link to the HEAD of your HTML file. */

(function($) {window.fnames = new Array(); window.ftypes = new Array();fnames[0]='EMAIL';ftypes[0]='email';fnames[1]='FNAME';ftypes[1]='text';}(jQuery));var $mcj = jQuery.noConflict(true);