Posted by Johnny Keys on 11th Aug 2021
The tire balancer in your tire shop or garage should entirely depend on the type of vehicles you service day-to-day. However, irrespective of the vehicle model, you need to make sure the brand of wheel balancer you invest in is one of the best in the market.
Our brands are well-known for their reliability, excellent customer service, and quality. Our wide range of wheel balancers includes diagnostic, premium, mid-range, and specialty wheel balancers.
Check out our quick list of the best wheel balancer brands, which should act as a reference point while visiting our site.
Ranger Wheel Balancer
Every tire shop and garage should invest in a perfect wheel balancer suitable for any tire diameter. And the perfect wheel balancers are none other than those from Ranger.
Ranger has been developing their balance technologies for almost a decade, and their efforts seem to have paid off. Ranger wheel balancers are highly accurate and reliable. With the 100% proven direct axis drive system, you can be sure to accurately balance any vehicle's wheels of any diameter, whether a small car, heavy-duty or light truck tires.
We offer a wide selection of Ranger wheel balancers from which you can select the one that best fits your shop or garage and customer needs.
Corghi Wheel Balancer
Whether you're the owner and operator of an automotive shop or operate a repair bay owned by a successful dealership, you no doubt often receive a high volume of vehicles whose owners come for wheel repair and balancing services. But the question is, do you have the best wheel balancer for tire changers to use?
In the last 50 years, Corghi has been the leading manufacturer of various Corghi wheel balancers. Every professional auto repair shop of any size, shape, or budget can confidently invest in any Corghi wheel balance.
We offer you the Corghi tools you need to ideally maximize productivity, allowing you to give your customers the best customer experience. Prepare yourself adequately for the different tires your customers will bring for balancing by exploring our wide selection of Corghi wheel balancers.
Hofmann Wheel Balancer
Hoffman understands how vital the rim and tire are to a vehicle. Hence, their Hoffman wheel balancers ensure proper balancing of wheels. That way, you can be confident that your customers' tires can last long while providing grip on any type of terrain and under all weather conditions.
To ensure vehicle repair shops, garage owners, and dealerships carefully check the wheel's balance after replacing it, Hoffman manufactures some of the best professional heavy-duty wheel balancers. On the other hand, we don't hesitate to play our part by making these high-quality wheel balancers available to you.
By using a Hoffman balancer machine, you can be sure to meet every user's need, regardless of the tire's weight or diameter.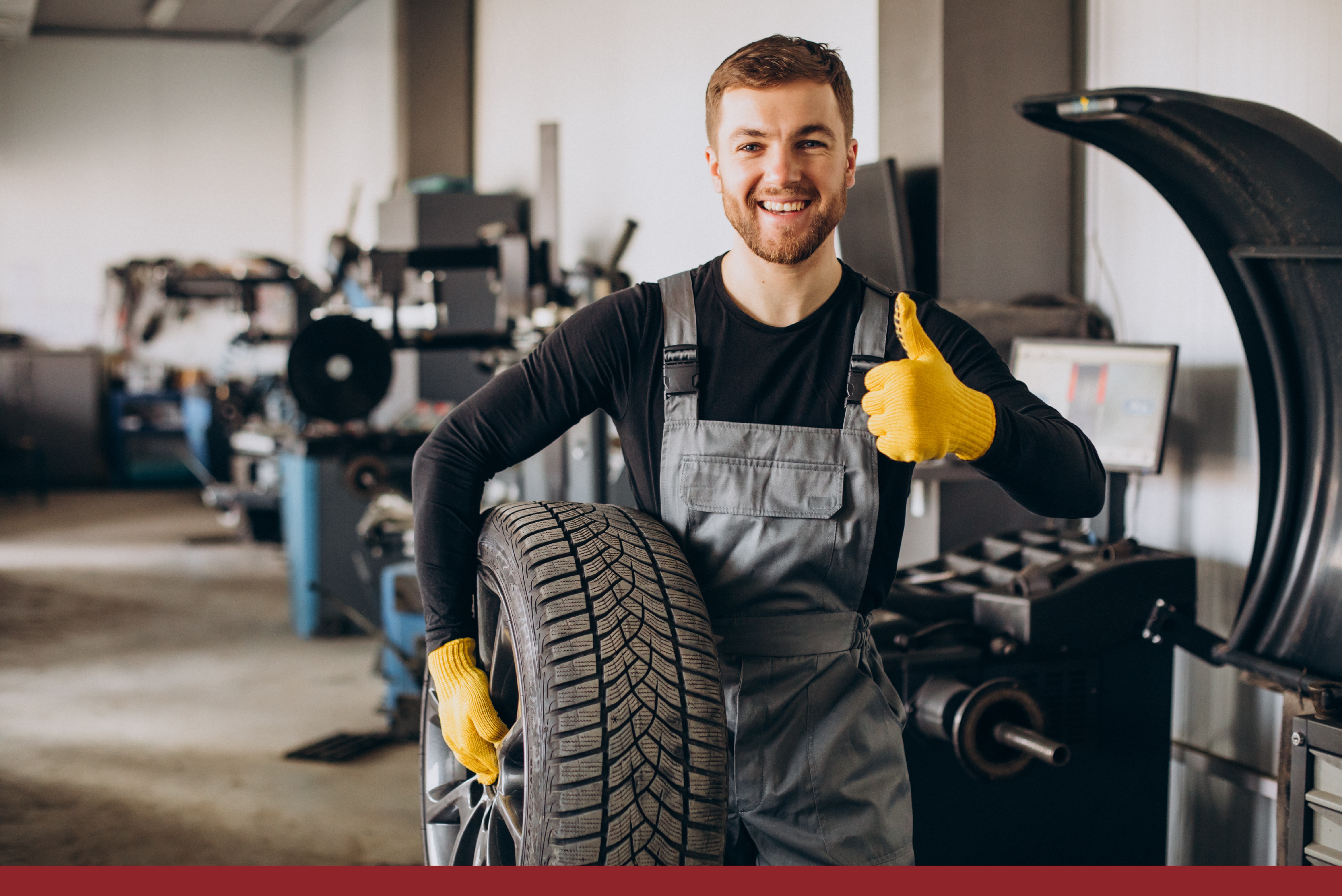 Dannmar Wheel Balancer
Dannmar wheel balancers offer smooth wheel balancing for both you and your customers. The great news is that Dannmar has made their wheel balancer unit so that they're easy for technicians to use and operate on vehicles. In addition, the equipment is quite affordable for your shop.
Our Dannmar wheel balancers are the best. It's taken quite some years for Dannmar manufacturers to refine their balancing technologies, ensuring the dynamic balancers achieve unsurpassed quality. These wheel balancers have spot-on accuracy. They balance any vehicle's wheels, leaving them vibration-free.
We know how much a good wheel balancer means to you, and that's why we ensure to stock Dannmar wheel balancers. They're a key tool that helps you generate revenue, and just about every customer purchasing new wheels will want you to balance their wheels properly as part of their repair order.
With our Dannmar wheel balancers, you can be sure to boost your sales while at the same time increasing your customers' vehicle satisfaction when balancing their wheels.
CEMB Wheel Balancer
CEMB has invested a lot in ensuring their wheel balancers are of the highest quality in the market. Our CEMB wheel balancers collection constitutes tools highly recognized for their ability to combine performances, excellent balancing, ease of use, and robustness.
CEMB wheel balancers are just unique. That's because the manufacturer continuously invests in innovation, exploiting the synergy resulting from the interaction between their garage and industrial division to create high-quality outstanding wheel balancers.
With a CEMB wheel balancer, you're going to do excellent work at your shop. The fact that CEMB uses automotive equipment specifically designed to manufacture wheel balancers and with the most accurate technologies in the market is enough assurance we're offering a wheel balancer of extreme balancing accuracy.
Select any one of the CEMB models, and you'll be good to go whenever you need to balance wheels.
Tuxedo Wheel Balancer
Tuxedo is another brand of wheel balancers that you can invest in from our wide range of best tire wheel balancers. Our Tuxedo wheel balancers are standard and come with many unique features that you rarely find in other wheel balancer manufacturers.
Tuxedo tire balances are the most sophisticated yet the best and effective machines in the wheel balancing world today.
Tuxedo only uses premium components to manufacture its tools. Therefore, whether you own a tire shop, garage, or dealership, you can rely on any of our Tuxedo wheel balancers to get the job done properly.
Titan Lifts: Titan Lifts Wb-350 Xl Wheel Balancer and Tc-350 Xl Tire Changer Combo
Our dynamic collection of wheel balancers also features Titan Lifts. Our product is the Titan Lifts Wb-350 Xl Wheel Balancer and Tc-350 Xl Tire Changer Combo, which is a top-performing balancer. It's available at a pocket-friendly price.
The Titan WB-350 XL Tool 39" Wheel Balancer comes with all the features that the big boys boast. Some of its key features include a speed nut, static, dynamic, and alloy capability, high accuracy, pegs for accessories, hood, and hammer and caliper standard.
The swift keypad data entry system allows you to quickly and efficiently do your tire balancing works. This is also one of the best wheel balancers you'll find on our site for your shop or garage use.
Want to learn more about Wheel balancers and other garage equipment? Be sure to contact one of our sales reps today. Our award-winning customer service will ensure you find not just the right wheel balancer but any piece of equipment your shop needs.
Still undecided? Be sure to contact one of our sales reps today for a more in depth analysis of what wheel balancer is right for you.