The Top 5 Stratus Lifts for Superior Performance and Durability
Posted by JMC Team on 26th Jul 2023
If you're looking for the best lifts to set up your auto shop, look no further than Stratus Lifts. Stratus lifts are designed to meet the highest standards of quality, safety, and performance. They are easy to install, operate, and maintain, and they can handle any vehicle you throw at them. In this blog post, we'll show you the top five Stratus lifts that will take your auto shop to the next level. We'll explain why they are the best choice for your business. Let's start!
1. Stratus SAE-S66M Single Post Lift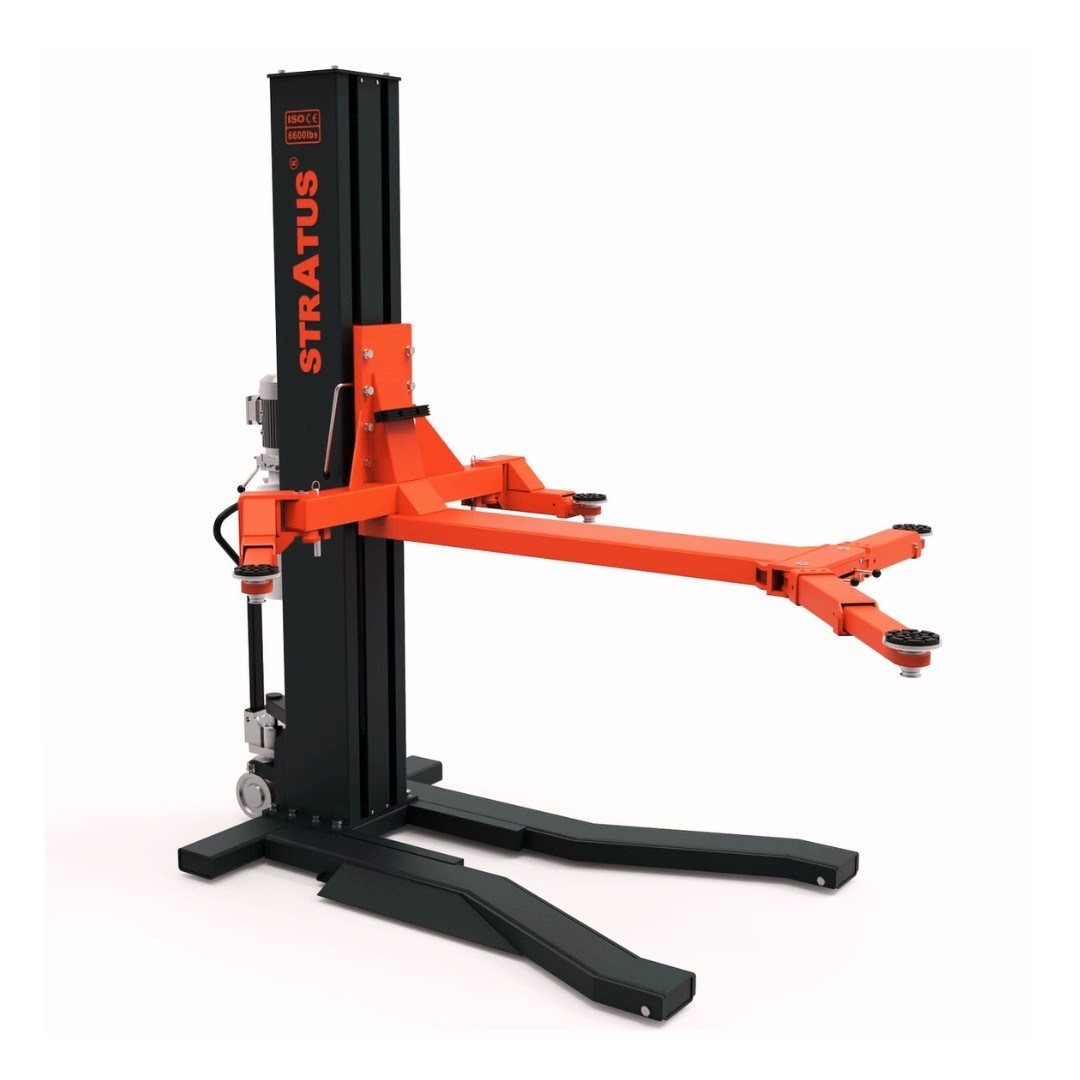 This is the ultimate lift for heavy-duty trucks and buses. It can lift up to 6,600 lbs. with ease. It has a low-profile design that allows you to access the underside of the vehicle without any obstructions. The SAE-S66M has a hydraulic system that provides smooth and reliable lifting, and it has multiple safety features to prevent accidents and injuries. You can use this lift for anything: from oil changes and tire rotations to engine repairs and transmissions. This lift is ideal for auto shops that deal with large and heavy vehicles, as it can save time and labor costs by allowing you to perform multiple tasks on one lift.
2. Stratus SAE-P166M Single Post Parking Lift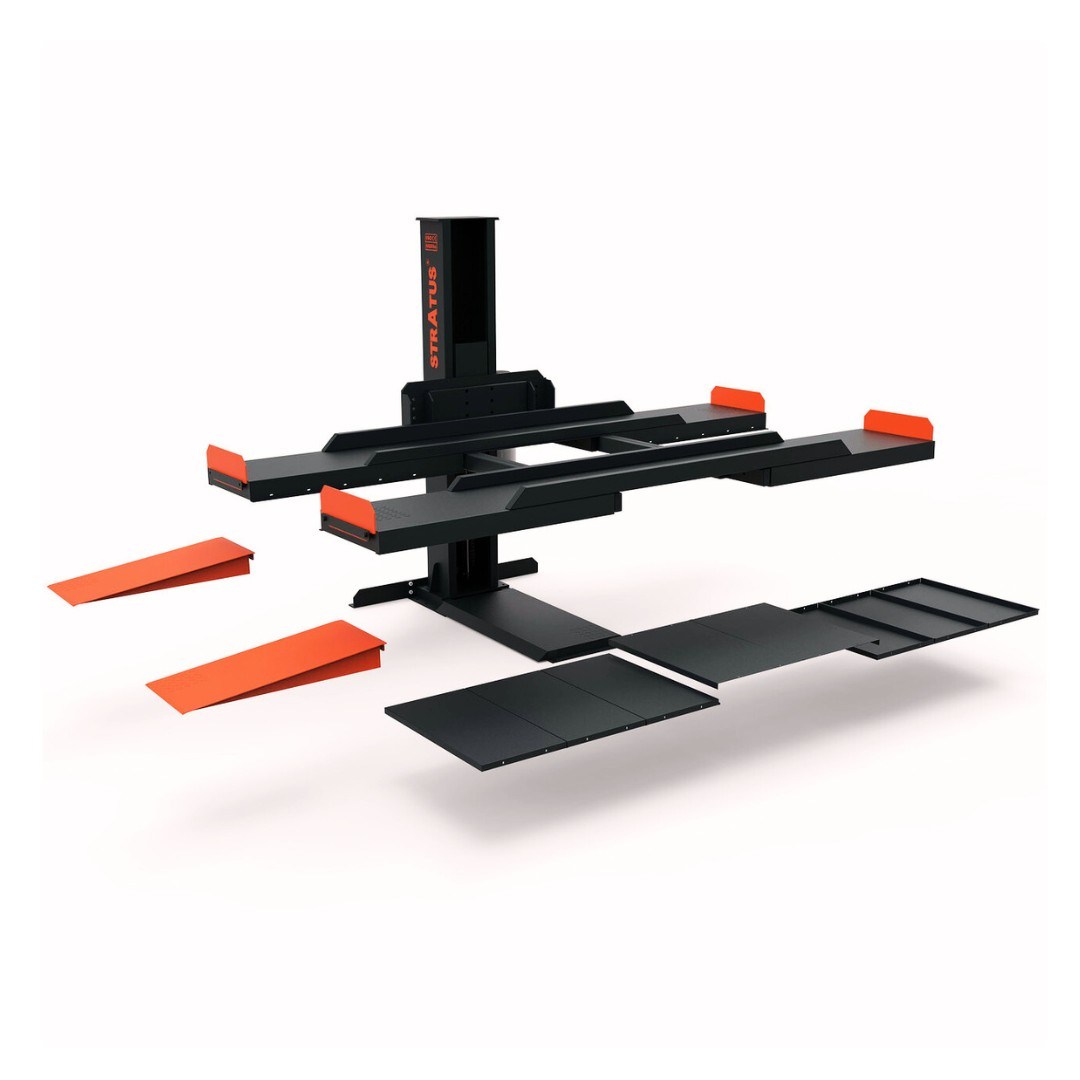 This is a portable lift that can be moved around your shop as needed. It can lift up to 6,600 lbs., and it has a scissor-style design that saves space and provides stability. The SAE-P166M has a wireless remote control that lets you operate it from anywhere in the shop, and it has a battery-powered system that eliminates the need for cords and hoses. You can use this lift for light-duty vehicles, motorcycles, ATVs, and more. The SAE-P166M is perfect for auto shops that have limited space or need flexibility in their layout, as it can be easily stored when not in use or moved to different locations as needed.
3. Stratus SAE-F10X Single Point Manuela Release Lift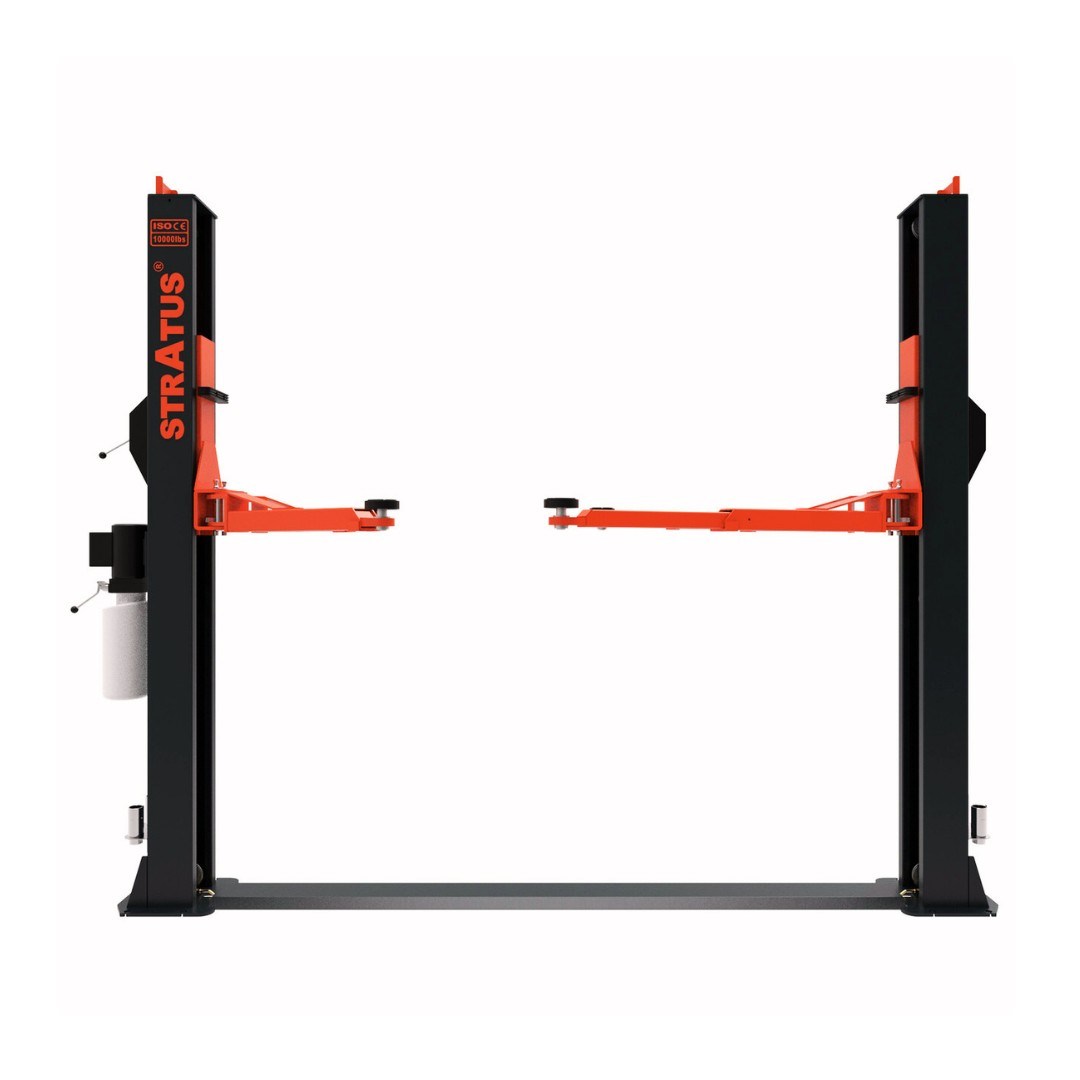 This is a single-post lift. It can lift up to 10,000 lbs., and it has a wide platform that gives you plenty of room to work on the vehicle. The SAE-F10X has a cable-driven system that ensures even lifting and lowering, and it has a locking mechanism that secures the vehicle at any height. You can use this lift for wheel alignment, suspension work, brake service, and more. This lift is great for auto shops that offer a variety of services or work on different types of vehicles, as it can accommodate most models and sizes.
4. Stratus SAE-MS9000X Portable Mid Rise Electric Scissor Lift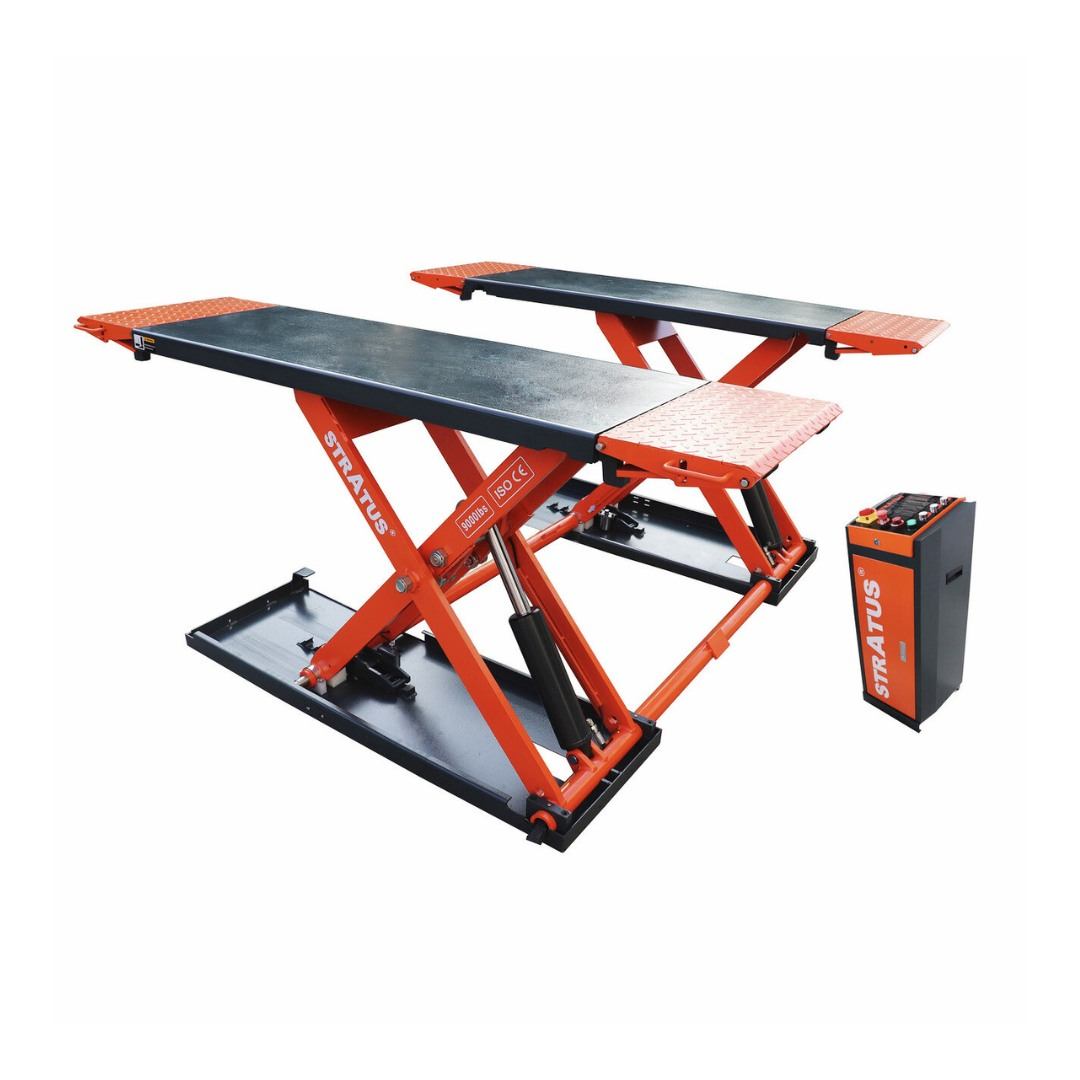 This is a mid-rise lift that can fit in any garage or shop. It can lift up to 9,000 lbs. It has a scissor-style design that offers maximum clearance and accessibility. The SAE-MS9000X has a pneumatic system that operates with compressed air, and it has a single-point release that lets you lower the vehicle with one touch. You can use this lift for body work, detailing, exhaust service, and more. This lift is suitable for auto shops that specialize in cosmetic or minor repairs, as it can give you a clear view of the vehicle's exterior and interior.
5. SAE-414A Four-Post Aligment Lift
This is a two-post lift that can accommodate most passenger vehicles. It can lift up to 14,000 lbs. It has a symmetrical design that balances the load evenly. The SAE-414A has an electric-hydraulic system that delivers fast and powerful lifting, and it has a dual-cylinder structure that provides strength and stability. You can use this lift for general maintenance, engine service, transmission work, and more. This lift is a must-have for any auto shop that works on everyday cars or trucks, as it can handle most common tasks with ease.
Final Thoughts
Stratus lifts are worth it for any auto shop owner who wants to provide quality service and increase productivity. They are durable, versatile, and easy to use, and they come with a warranty and technical support. With Stratus lifts, you can perform any task with confidence and efficiency. Don't settle for less than the best; get your Stratus lifts today!