The vehicle lift market is expected to rise at a CAGR of 10.6% until 2027, which means car lifts are growing more and more in demand. And not just in repair shops and car dealerships, but in residential homes, as well.
People are thrilled to have the ability to optimize their garage space by stacking up their cars on top of each other or by propping them up to allow for more free space underneath.
This does require higher garage ceilings, though. If you have them, it's great news because you'll easily be able to accommodate a 4-post lift in your garage.
Looking for a 4-post car lift in Delaware? We can help you pick the best one for your home, and explore all the advantages and disadvantages of living with this tool. Read on.
Pros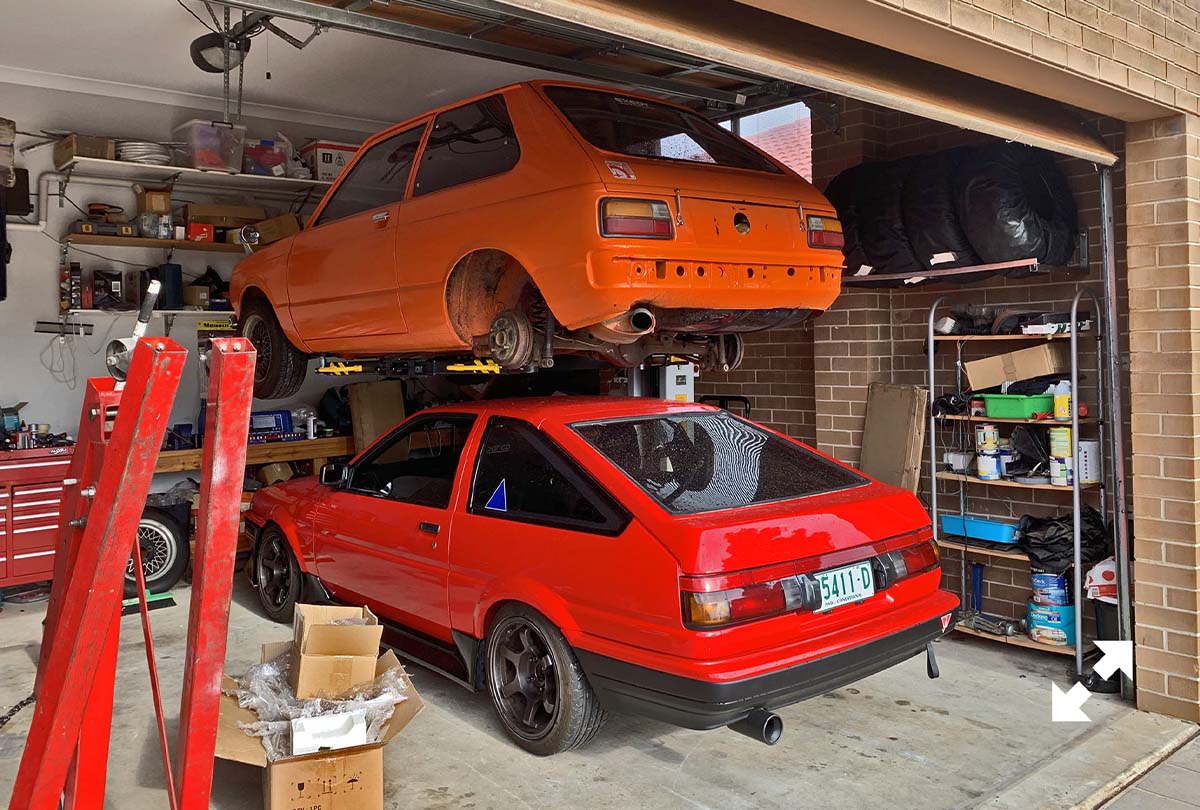 Let's take a look at some of the advantages of installing a 4-post car lift in your home garage:
Doubles garage space- The first one is obvious–it will double your garage space by using the empty space on top of your regularly parked car. By taking advantage of 4-post car lifts, you'll be able to fit six vehicles in a 3-car garage, provided the ceiling is high enough.
Offers safety & security - Safety is a major upside of 4-post lifts as opposed to other types of car lifts. By far, they offer the most stability so you can work on your vehicle repairs or leave your cars stacked on top of each other unattended.
Requires low maintenance - Apart from requiring oil lubrication on the locks and mechanisms from time to time, a 4-post car lift requires very little maintenance.
Easy vehicle inspection - Propping the vehicle up on all fours allows for easier vehicle inspection and repair work, in case you need to change the oil or inspect some other problem.
Cons
The downsides are far less significant but are worth taking into account so you can do necessary adjustments to make your 4-post car lift installation possible.
Consider the following:
Requires more height and width - Although it does help save a lot of space, the lift itself requires some room in the garage. Take proper measurements before buying your new lift.
Needs more electrical power - The lift needs more electrical power to operate, so you might have to make some adjustments to the circuits.
Shuffling the cars can be a drag - If you have multiple cars on lifts in your garage, it might take some time to get the car that you want out. You'll have to move the one underneath to get to it.
Leaves less storage space - You'll need to come to terms with the fact that you'll probably have less storage space for other items in your garage.
Head bump hazard - If you're a tall person, watch your head while moving about in your garage!
Can't change tires - Although it's great for other repair work, 4-post car lifts are not suited for changing tires.
JMC Automotive Equipment: Offers the Best 4-Post Car Lifts in Delaware
Having trouble finding a reliable 4-post car lift? We got you!
Here at JMC Automotive Equipment, we value affordable solutions that can optimize any garage space. With our flexible payment options, you can get your lift right away.

Let us help you find your 4-post lift by giving us a call at 800-562-4791!