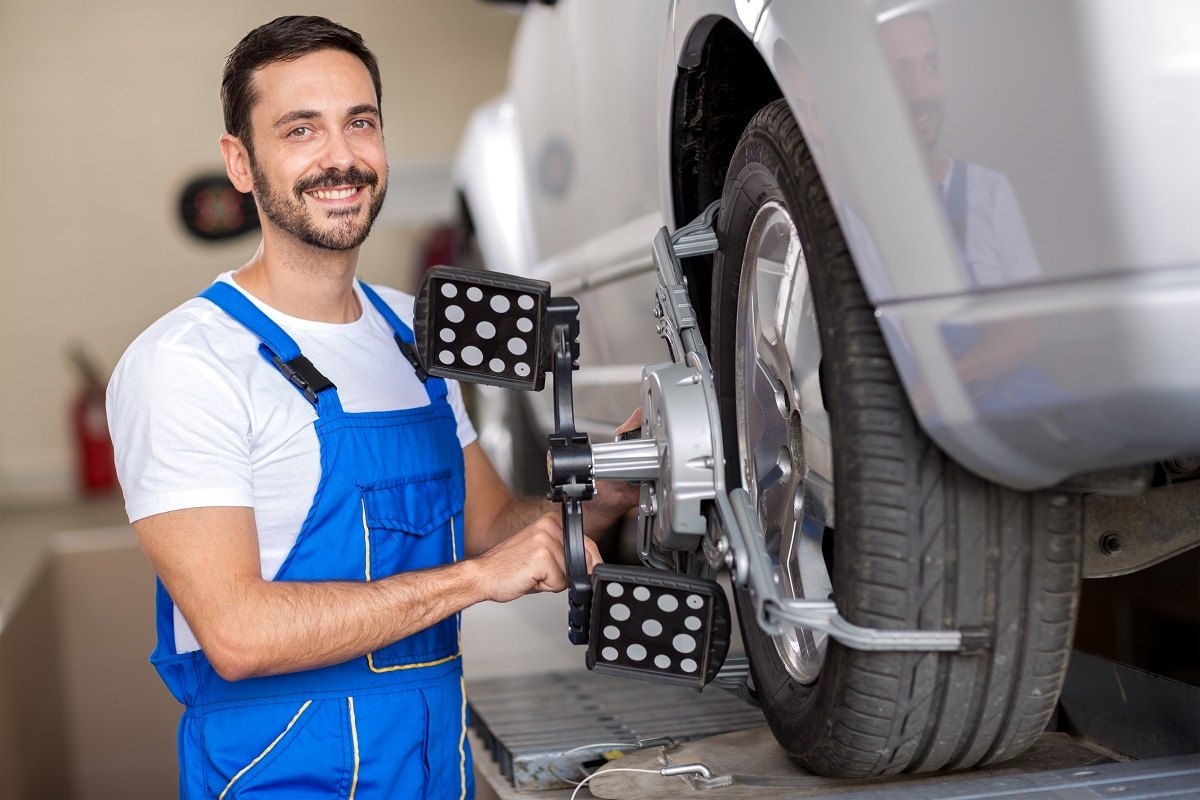 Basic vehicle repair knowledge, such as replacing a flat tire, has become a thing of the past for many American motorists. A survey by Cheap Car Insurance, an insurance comparison site, revealed that around 60 percent of car drivers in the U.S. are either clueless or unsure about changing a flat.
With many vehicle owners unable to replace a defective tire by themselves, this represents a business opportunity for those interested in entering the automotive industry. Business-driven individuals can open a tire shop to provide tire repair or replacement services to these vehicle owners.
If you're interested in opening a tire shop, you'll need tools and equipment to get the work done. Before you begin installing tires, make sure you have the following in your garage:
Tire Changers and Wheel Balancers
An auto tire-changing machine and a wheel balancer are two pieces of equipment you need in your tire service shop. A tire changer takes out the wheels of a vehicle safely and effectively. A wheel balancer, on the other hand, allows you to distribute the weight of the tires and wheels of a vehicle evenly. Proper tire changing and wheel balancing extends the life of tires and allows for a vibration-free ride.
Torque Wrench
This tool allows your mechanics to double-check the tightness of a vehicle's lug nuts and bolts. A calibrated torque wrench clamps the wheel evenly, which prevents warping problems with the wheel and keeps the tires from flying off their original position.
Tire Cage
A tire explosion is likely when inflating large tires. Mechanics who stand too close to the vehicle during inflation may sustain severe injuries in the event of a tire blowout.
The Occupational Safety and Health Administration (OSHA), therefore, requires tire service owners to inflate vehicle tires inside a safety cage. The purpose of this restraining device is to safeguard against exploding tires. This cage protects vehicle shop owners by containing the blast and absorbing the energy from the sudden discharge of tire air.
When installing a tire cage, avoid positioning this restraining apparatus close to a wall or fastening it on the floor. If a blowout occurs, both the wall and the floor could sustain damage from the discharge.
Remote Tire Inflation System
Instructing your mechanics to stand next to the tire and perform the inflation manually defeats the purpose of the safety cage. Instead, use a remote inflation device to keep your garage shop workers out of harm's way. Using this system enables your mechanics to inflate vehicle tires at a safe distance. If they encounter problems with inflation, they can use the system's remote shutoff feature to minimize the occurrence of a tire blowout.
Get Your Tire Changers from Our Online Store
JMC Equipment is the name you can trust when you need quality tire changers at a reasonable price. We carry various kinds of tire changers to suit your business needs, including a swing arm, tilt back, and leverless tire-changing equipment. Our equipment store also carries products from a few of the automotive industry's biggest names, such as Cemb, Hofmann, Ranger, and Corghi.
Fill out our contact form or give us a call at 800-562-4791 to discuss your tire changing needs with one of our friendly and knowledgeable sales representatives.