Posted by JMC Team on 4th May 2023
If you are looking for high-quality and durable equipment for your automotive shop, you should consider Quality Stainless Products. This company has been in the industry for over 20 years and has earned a reputation for excellence and reliability. Quality Stainless Products specializes in tire lifts, alignment stands, and steel workbenches that are designed to make your work easier and safer, as mentioned on the BBB web site. In this blog article, we want to review the advantages for auto repair shops of working with QSP's higher-end quality equipment, from air tire lifts and alignment stands to strut compressors. Let's start!
Tire lifts are essential tools for any shop that deals with heavy tires and wheels. They allow you to lift and move tires with ease, reducing the risk of injury and damage. QSP offers a range of tire lifts that can handle different sizes and weights of tires. Some of their tires, like the tire lift LM 200, are constructed with extra strong steel and can increase the productivity of your tire changing operations. It is air-operated; no batteries are required; you only need to connect the shop's air.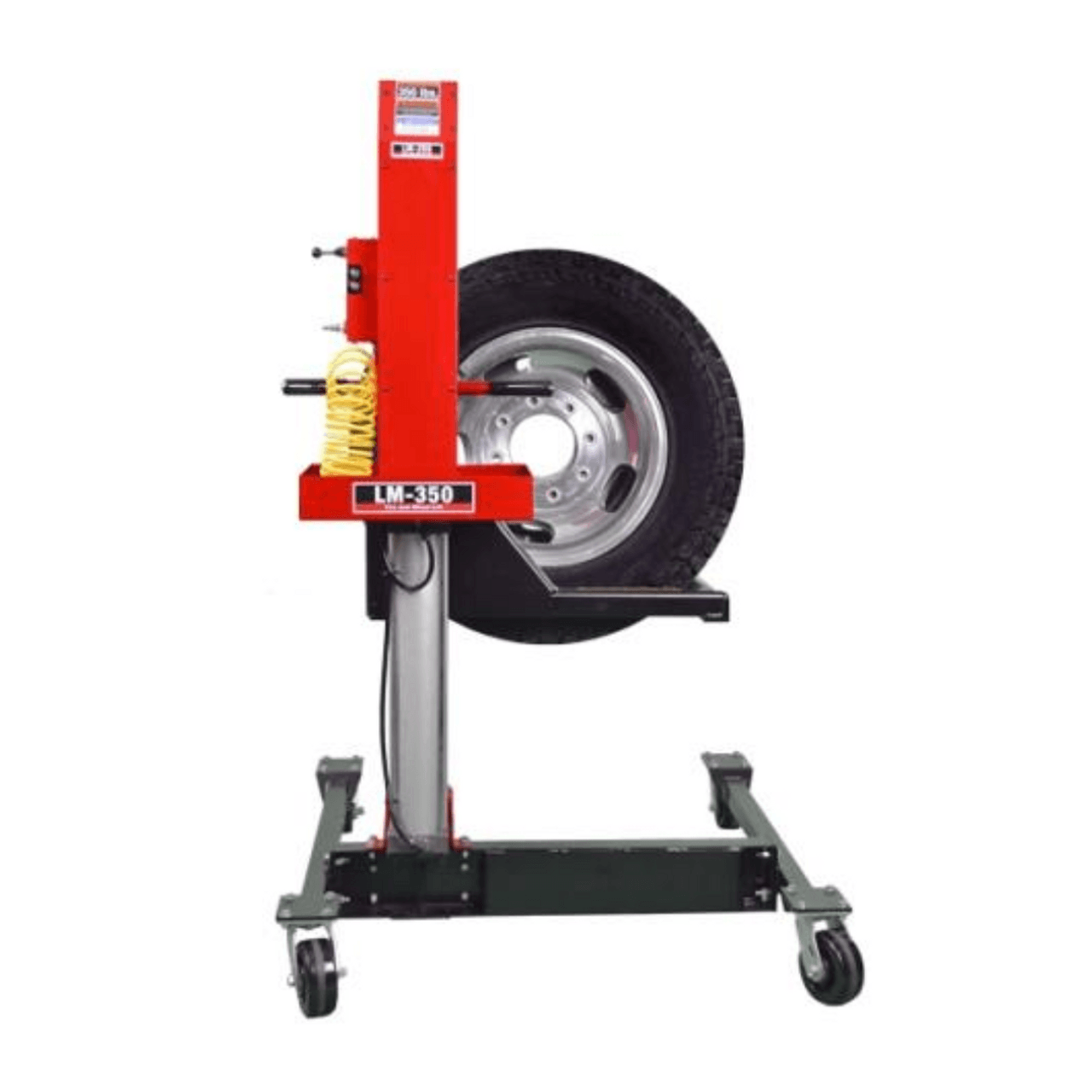 Besides, the LM-350 tire lift and wheel is perfect for heavy-duty work. This air lift has a 350-pound capacity. The LM-350's off-center column design makes lug nuts, wheel balancers, and tire changers more accessible. Operating securely and safely in your auto repair shop is no longer a problem. This tire can support wheels up to 350 lbs, a task that can be difficult and dangerous to do manually for one person. In addition, the LM-350 has variable speed control for raising and lowering wheel assemblies safely.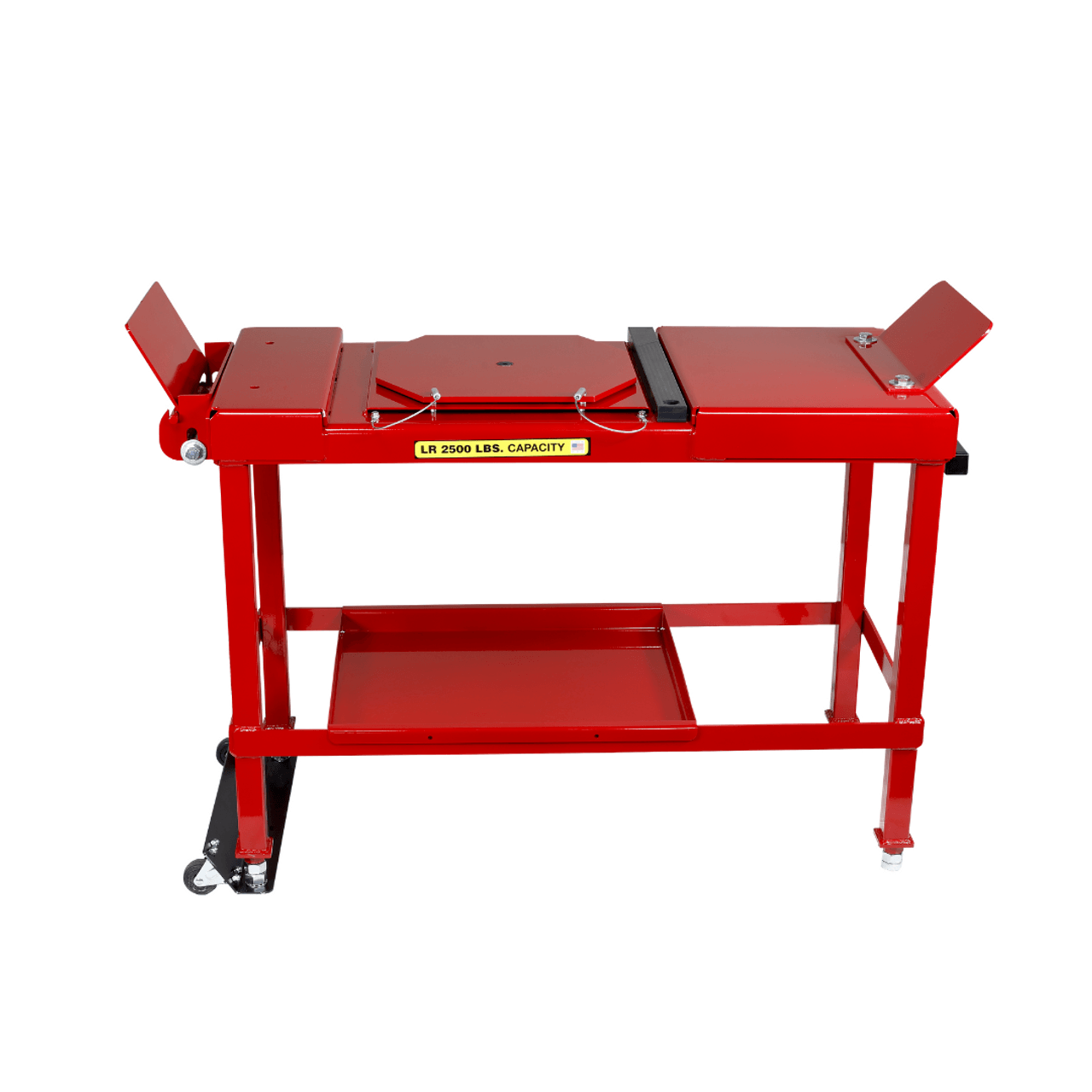 Alignment stands are another important piece of equipment for any shop that performs wheel alignment services. They provide a stable and level platform for your vehicle to ensure accurate measurements and adjustments. QSP offers alignment stands that are compatible with most alignment systems and can accommodate various wheelbases and track widths.
Further, alignment stands are also easy to set up and store, saving you time and space, like the RB-24 alignment stand for rolling compensation with built-in turnplates and slip plates. This is a new QSP development to meet the needs of customers who are looking for short rolling compensation for vehicle wheel alignment.
An auto repair shop can use and take advantage of a steel workbench for various purposes. A steel workbench is a durable and sturdy surface that can withstand heavy loads, impacts, spills, and heat. It can also provide storage space for tools, parts, and fluids.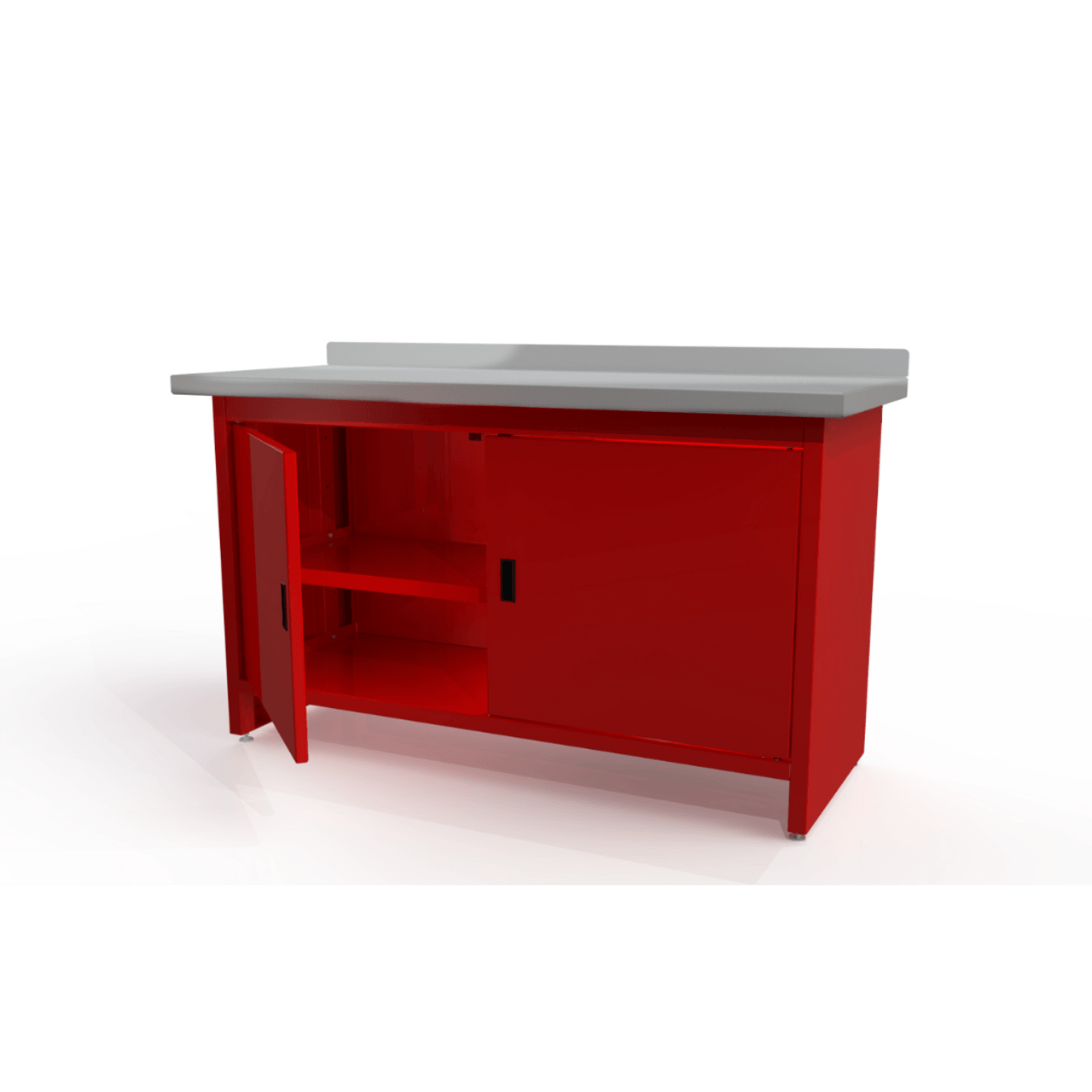 A steel workbench can help an auto repair shop work faster, safer, and more efficiently on different projects, like the WB series workbench that has two swinging doors for easy access. They include three heavy-duty drawers that are optional and have high-quality hardware in either stainless steel or powder-coated steel. The side panels are 16 gauge (135-inch) angle reinforcement at the top, bottom, and center.
A strut compressor is a tool that can help an auto repair shop replace or repair the strut cartridges and other components of a vehicle's suspension system. A strut compressor can safely compress the coil springs of the struts, making it easier to remove and install them.
The QSP MSC-100 is a mechanical wall-mounted strut compressor that handles the smallest and heaviest coilover shocks on cars, light trucks, and SUVs with speed and safety. This compressor allows auto repair shops to easily adjust the height and stiffness of the car's suspension, depending on the preference of the customer or the performance of the vehicle.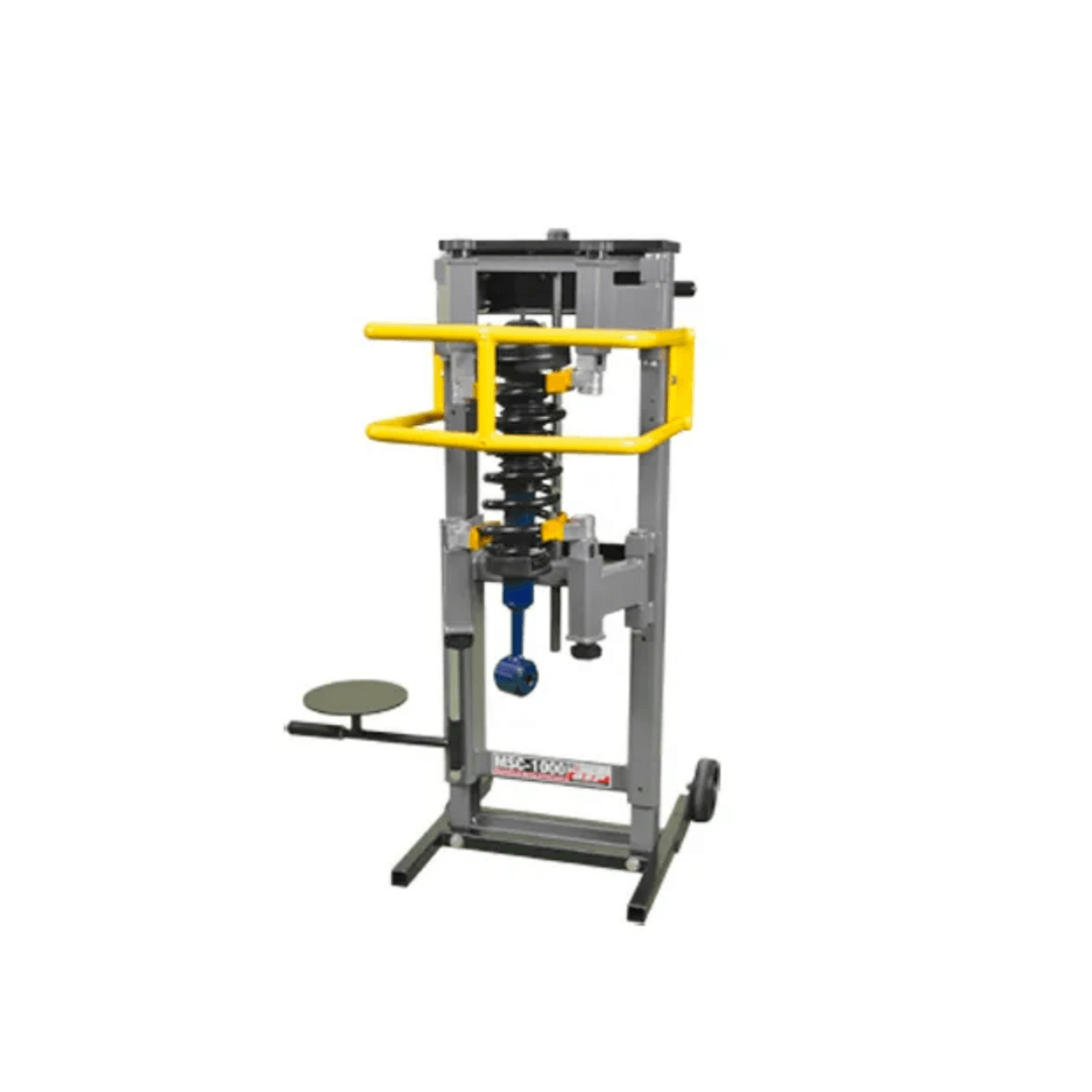 Plus, a QSP strut compressor compresses struts safely and efficiently, reducing the risk of injury and damage. This equipment is compatible with most types of struts, including coil springs and MacPherson struts; besides, it is easy to operate and maintain, with a simple control panel and a durable stainless steel construction.
Final Thoughts
Quality Stainless Products is a reliable partner for auto repair shops that need high-quality equipment and parts. QSP regards is a manufacturer and uses modern CNC machinery that offers quick setup, precise tolerances, low lead times, and small- or large-volume production runs, as they state on their website.
Their products are designed to improve efficiency and safety in every auto repair shop. This company provides affordable prices and fast delivery to their distributors, ensuring customer satisfaction and loyalty. As an auto repair owner, you can take advantage of their expertise and service.
They have a team of experienced and knowledgeable staff who can assist you with any questions or issues you may have. They also offer a warranty on all their products, as well as fast and reliable shipping.
If you want to upgrade your shop with quality equipment that will last for years, contact us today and let us help you find the perfect equipment for your shop.