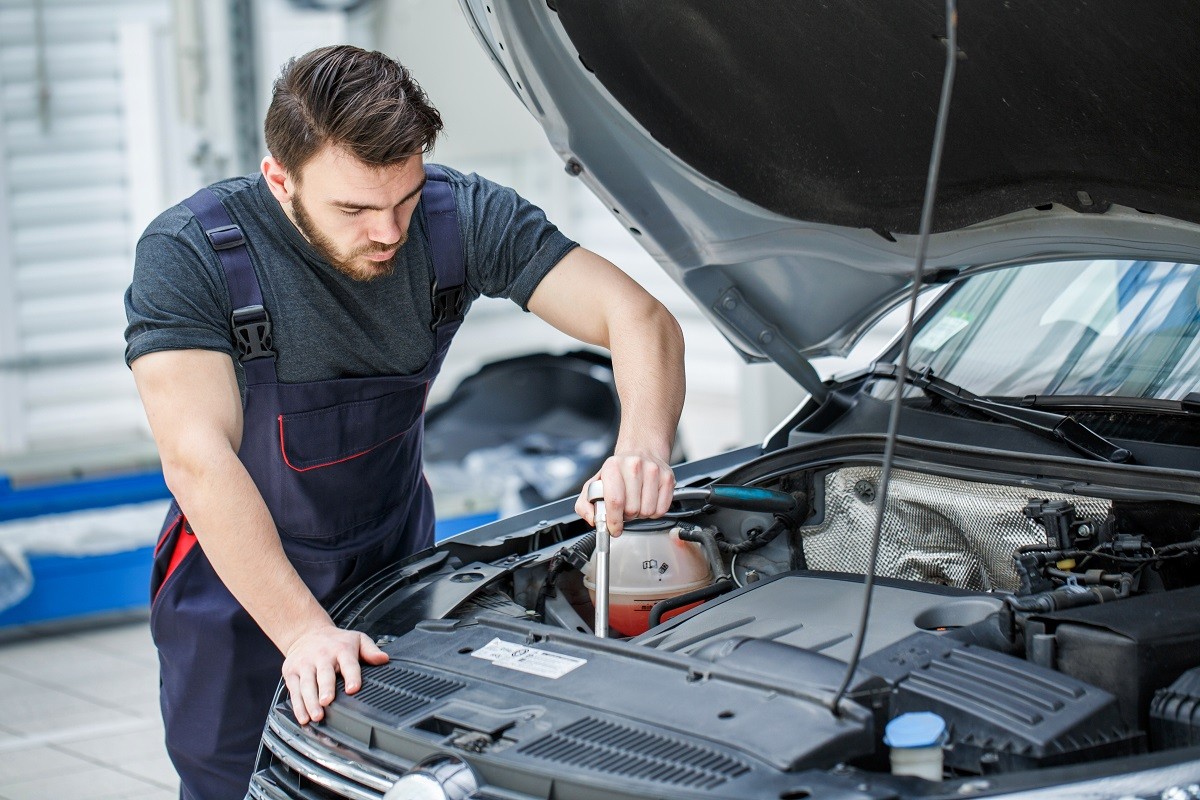 There are a lot of reasons for people to harbor doubts against the services of their mechanics. They may have experienced things like dismissive comments, advice with ulterior motives, hidden charges, and even just some plain-old bad service. Owning or managing a business in this industry leaves you with the responsibility to change the way people view these services. It's up to you to give garages a good name. We can help.
The Best Equipment
The first step to building customer trust is to show them you take the work seriously. Investing in state-of-the-art equipment like our automotive paint booths will leave them with the impression that you mean business.
Although older equipment can get you by, the efficiency and allure of modern alternatives are undeniable. Plus, the equipment we offer often pay for themselves in the long run, making your purchase also the more cost-effective choice.
Clear Costs
Sometimes additional costs cannot be avoided since the initial assessment wasn't able to identify the problem in its entirety. It happens. The best approach to this predicament is to be honest right off the bat. Setting your customers' expectations that the assessment can only give you an estimate of the work and, therefore, only give them an estimate of the cost, allows for a little breathing room in case you need to charge more.
You also have to let them know the minute you find out there's more work to be done. Wait for their approval if you can. No one likes to be surprised with additional charges in their bill.
The Right Suppliers
Similar with investing in the best equipment, the best parts can mean the difference between a happy, returning client and a detractor. The plethora of choices for where to source your parts can be a challenge in itself.
Understanding the market and which manufacturers can give you the best value for money will have a favorable impact on your customers' bills as well. There's really no excuse for charging more for parts that may turn out to be unreliable.
Cleanliness is Underrated
Just because you tend to focus on more important work, doesn't mean there's no time to clean up. On the contrary, a cleaner and more organized workspace can give mechanics an efficiency boost. According to the Occupational Safety and Health Administration, a clean workplace also reduces risks for injuries and illnesses.
From a customer's point of view, a disorganized garage may look unprofessional and even incompetent. Find the time to put tools back to their proper places. Mop the grease off the floor. Wash those overalls. These changes will leave a lasting mark on your clientele.
Many of the equipment we offer help keep an orderly garage by saving space and maximizing productivity.
Training and Transparency
Your mechanics are your most important resource. The best parts and equipment won't be enough without skill and experience behind them. For this reason, a well-trained and calibrated team of mechanics can help customers feel like they're in good hands. It's not enough that mechanics instinctively know how to fix cars. For the uninitiated, there's a lot of mystery surrounding the work mechanics do. Your team needs to be able to help customers understand how repairs or modifications affect their vehicles.
It's one thing to bring in new customers to your garage. Marketing can help you there. Keeping these customers coming back is a whole other story – one that's even more rewarding.
For more information about how our equipment can help you, call us at 800-562-4791.