Want to ward off scratches, rust, and other structural concerns with a protective coating? Or maybe you simply want a new color for your car. Either way, for those who want to paint their vehicle the easy way, research shows that the fastest way to paint a car is by using a portable car spray booth.
An automotive paint booth, also known as a car spray booth, is a designated area functioning as a controlled environment where your car can get a fresh coat of paint. These booths are quite common in car salons, but regular car owners can also get one if they have a big enough area to set it up.
Read on as we cover the main benefits of using a booth to paint your car rather than painting it manually.
What Are the Benefits of Using a Car Paint Booth?
The car booth painting process is done in a controlled environment that enables maximum efficiency, safety, and management of every step. There are many benefits to painting your car inside a paint booth.
Safer for Humans
Some chemicals in car paint can be toxic or dangerous for humans, especially if there's direct contact with the skin. For that reason, when painting cars manually, technicians often have to wear personal protective equipment to keep themselves safe.
With a car paint booth, however, this would be unnecessary since the process enables maximum safety for humans. Just regulate the sprays and move away from the booth while the car's being painted — simple and safe as that.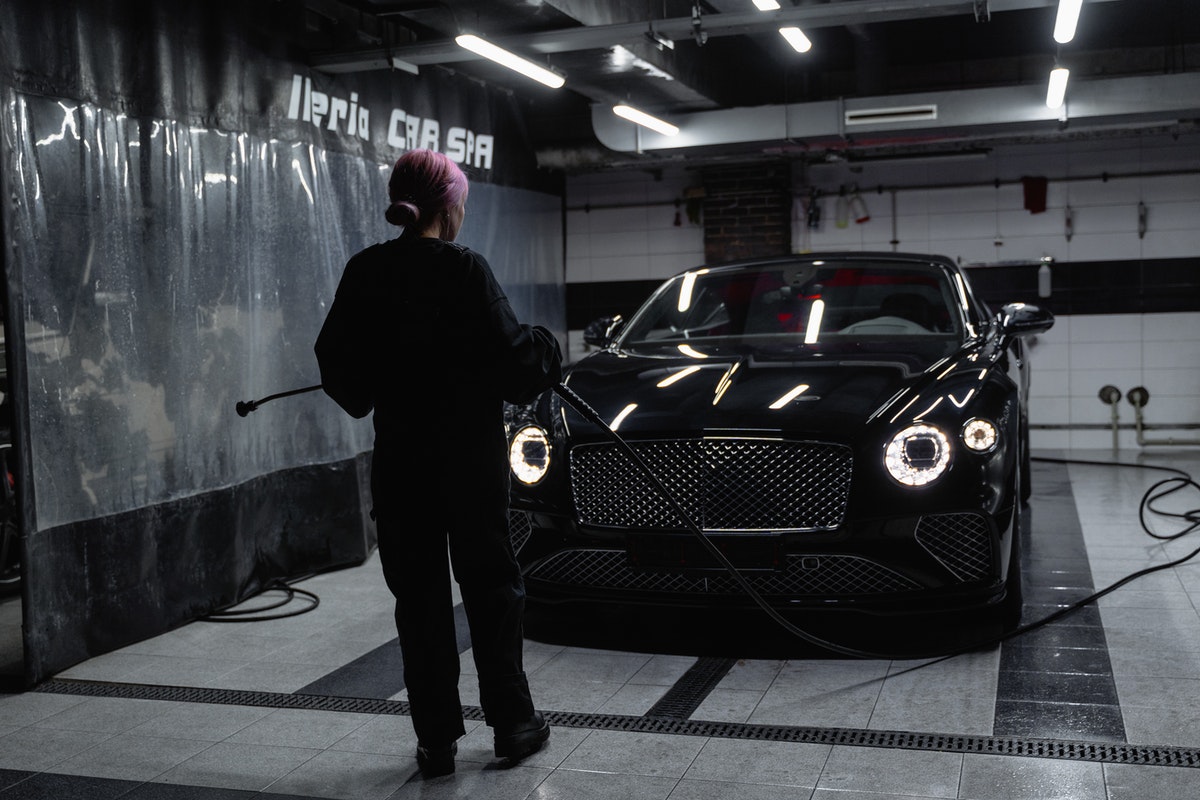 Better Paint Application
Another perk of using a car paint spray booth is that the paint will actually apply better.
Considering how the sprays are positioned inside the booth, the intensity, distance, and length of the whole process will be much more even. With a car spray booth, there will be no missed areas to paint. You can be sure that the entire surface will get even treatment.
No Interference
Since an automotive spray booth enables a controlled environment, there will be no external particles — dust, sand, insects, or objects — left to interfere with the painting process.
While not a complete vacuum, the booth still isolates the car and lets nothing get between them until the painting job is finished. This ensures an efficient job every time.
Choose Portable Car Spray Booths — JMC Equipment Has Your Back!
If there's one thing better than a car spray booth, it has to be a portable car spray booth. If you are looking for a stellar service provider, at JMC Equipment, we offer a repertoire of portable car spray booths. Our portable booths can travel wherever you do and be used on the spot when needed.
Get a quality paint booth at an affordable price, and enjoy its practicality, longevity, and efficiency. Our team can help you find the right booth based on your requirements. Contact us today to learn more about our portable spray booths for vehicles. You may also shop directly at our website.