Posted by JMC Team on 5th Apr 2023
The auto repair industry is constantly evolving and facing new challenges every year. Some of them are the daily basics; however, there are new ones that come with the changes in society and economics. There is no doubt that the pandemic has had an impact on the automotive industry; as a result, new challenges have emerged alongside the daily necessities, such as finding affordable equipment and gaining new customers.
These are some of the challenges that owners and managers of auto repair shops will have to deal with in 2023, along with some potential solutions.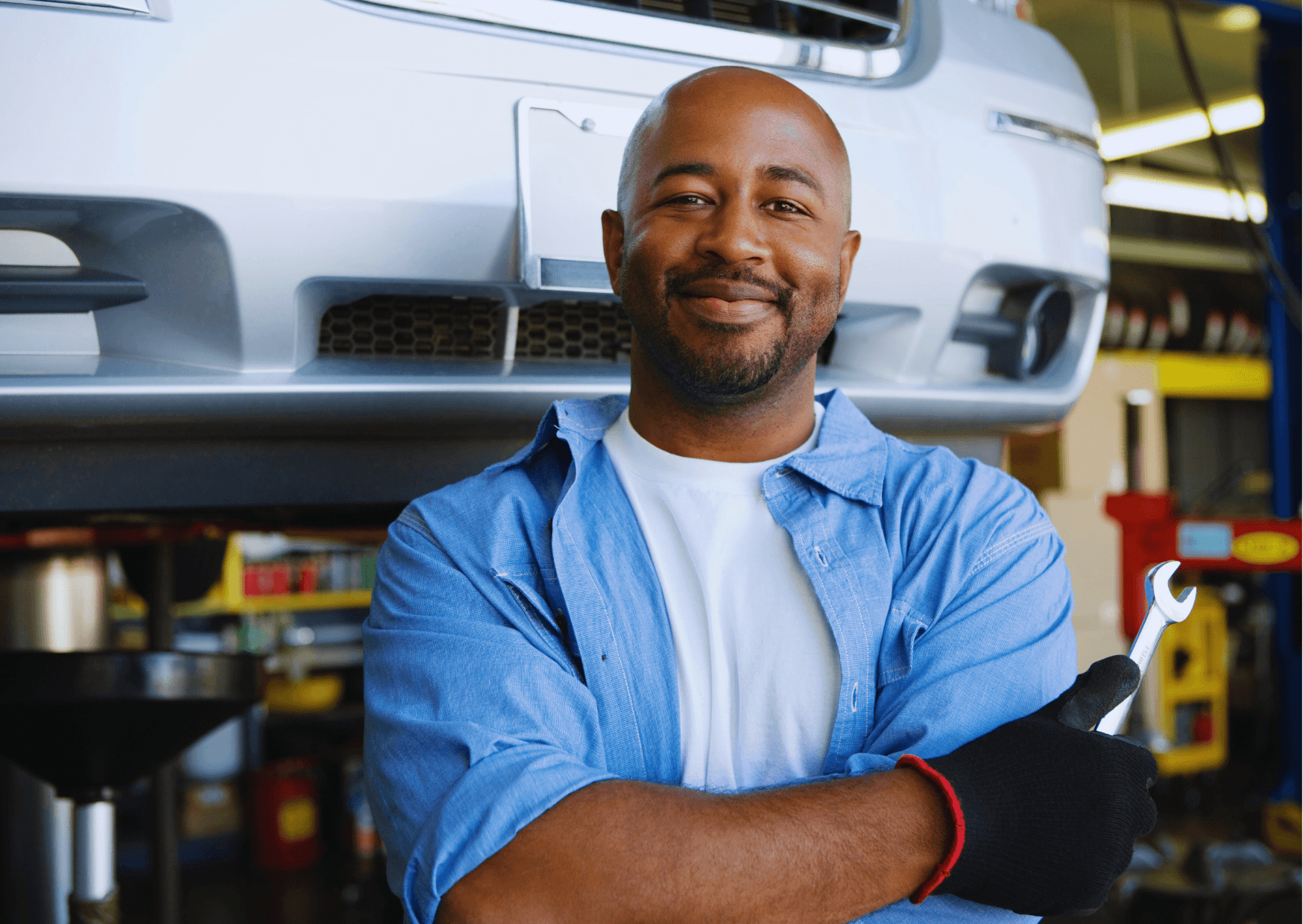 Finding affordable equipment
The pandemic's global supply chain disruptions have made it difficult for many auto repair shops to find affordable and high-quality equipment. According to IMRinc, the most difficult problems for auto repair businesses in 2023 will be finding affordable tools as well as capable and responsible professionals, as well as staying current with diagnostic and software changes.
Team Leadership
As the owner of an auto repair shop, you must become a team leader or hire a manager to lead the team in order to achieve the shop's goals. Leadership entails inspiring and collaborating with the team to achieve the best possible results. Besides communicating clearly and effectively with colleagues, customers, and partners.
Finding and keeping good team members
The auto repair industry is facing a labor shortage as fewer young people are interested in pursuing careers as auto technicians. According to the Bureau of Labor Statistics, the demand for auto technicians is expected to grow by 4% from 2019 to 2029, but the supply of qualified workers is not keeping up. Repair shops must compete for talent by offering competitive wages and benefits as well as opportunities for career development and advancement.
Attracting and retaining customers
Customer loyalty is crucial for any business, but especially for auto repair shops that rely on repeat customers and referrals. However, customers today have more options and higher expectations than ever before. They want fast, convenient, transparent, and personalized service from their auto repair shop.
This is where customer service skills play an important role. From taking phone calls to assisting with car issues, you must let your customer know your willingness to help them. The culture of saying yes is a good practice to gather clients and have a full appointment agenda. Costumers came in waves, so take advantage of the flow whenever possible.
Possible Solutions
Fortunately, there are also some solutions that can help auto repair shop owners and managers overcome these challenges and succeed in 2023:
Finding affordable equipment
Finding affordable equipment is one of the most difficult challenges for auto repair shops. The pandemic's global supply chain disruptions have resulted in shortages, delays, and price increases for many parts. Here are some tips for finding affordable equipment:
Plan ahead and order automotive equipment in advance. Stock up on common tools that you use frequently.
Compare prices from different suppliers. Take advantage of discounts and bulk orders.
Use quality aftermarket or remanufactured parts when possible. They are usually cheaper than OEM parts but still meet industry standards.
Recycle or reuse parts that are still in good condition. Sell or donate parts that you don't need.
Focus on customer service
Customer service is the key to building trust and loyalty with your customers. To provide excellent customer service, you need to listen to your customers' needs and expectations, explain the repairs clearly and honestly, offer fair prices and warranties, follow up after the service, ask for feedback and reviews, reward referrals and repeat customers, etc. You can also use technology, such as digital inspections, text messaging, CRM software, etc., to enhance your customer service experience.
Invest in your staff
Your staff is your most valuable asset in your auto repair shop. To attract and retain good team members, you need to offer competitive compensation packages including wages, salaries, bonuses, commissions, and benefits (such as health insurance/retirement plan/paid time off), incentives (such as performance-based rewards/recognition/awards), training (such as online courses/certifications/workshops), career development (such as mentoring/coaching/promotion), work environment (such as safety/culture/teamwork), etc.
Here are some tips for improving your leadership skills:
Set clear goals and expectations for your shop and your employees. Review them regularly and provide feedback and recognition.
Delegate tasks and responsibilities according to your employees' strengths and interests. Empower them to make decisions and solve problems.
Encourage teamwork and collaboration among your staff. Foster a positive and respectful work culture.
Final Thoughts
As you can see, running an auto repair shop in 2023 will require you to adapt to the changing market and customer needs. However, you can also enjoy the benefits of being a trusted and reliable service provider in your community. By investing in quality equipment, delivering excellent customer service, and training your staff to handle any challenge, you can make your auto repair shop stand out from the competition and grow your business in 2023.
If you are looking for the best equipment for your auto repair shop, look no further than JMC Equipment. We have a wide range of products that suit any budget or need. Whether you need lifts, tire changers, alignment machines, or anything else, we have it all. Plus, we offer financing options and expert advice. Don't miss this opportunity to upgrade your auto repair shop with JMC Equipment!

Contact us today and let us help you find the perfect equipment for your shop.