Posted by Johnny Keys on 28th Jun 2021
Omnichannel marketing considers the customer's perspective. How easy is it for your customers to access the information and services you provide? If they book an appointment online, can they easily request changes when they arrive in your store?
All channels of your automotive repair business should be accessible for you and your customers with smooth transitions.
But how can you get the most out of omnichannel automotive repair marketing? Here are five things you need to know.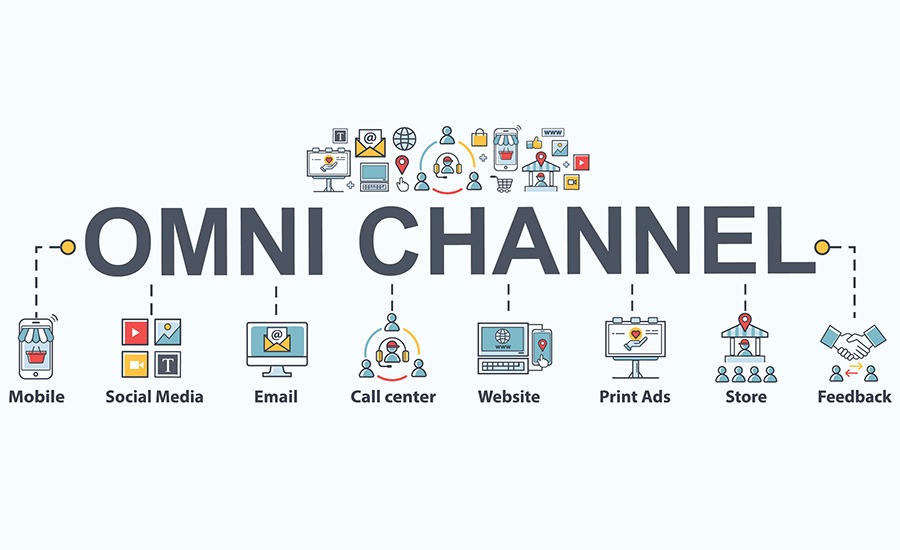 1. Know Your Customers
Customer Relationship Management (CRM) platforms track customer information and organize data related to your sales and services. It's an essential tool that helps your automotive repair business build better customer relationships.
A few examples of these CRM platforms are -
Freshworks CRM (formerly Freshsales)
You've probably heard of one or two of these but what you probably didn't know is that when used properly, these platforms can be a repair shop's best friend.
CRM paired with analytics anticipates your customers' needs. Follow-up and communication are necessary to curate customer loyalty. When you have a record of automotive history, you can customize your service interactions.
Take advantage of your CRM to improve communication. For example, emails and phone messages, when appropriately composed, can encourage repeat clients.
The one hiccup of CRM is that you need data. It won't work unless you encourage customers to engage with your channels, whether it's joining an email list or entering contact information for an auto repair appointment. Before you can personalize a customer's experience, you need data to analyze.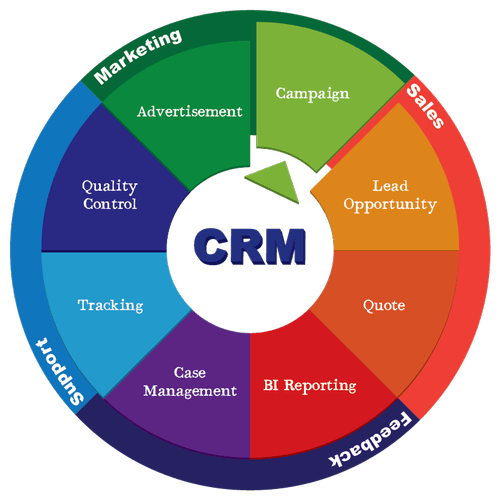 2. Optimize Social Media
Social media thrives on brief but impactful encounters. But how does marketing for auto repair shops trend? They say where there's a will, there's a way, but omnichannel automotive repair marketing should consider the customer's perspective.
Successful social media for auto repair shop marketing should promote clear messaging to help your customers understand your services. Captivating images are also essential for catching eyes.
Every business needs a website, but it's also essential to include a blog. Some post ideas might be tips about caring for your vehicle or questions you should ask at the auto repair shop. Use your social media to share blog entries. Allow customers to comment on what tips they found useful and ask them to share helpful experiences.
While you can communicate through ads, social media should also feature relatable content.
Share posts or articles from other users or businesses (not the competition, but relevant sources).
Customers are twice as likely to begin automotive research online rather than at a shop. And 60% of those searches will be from a mobile device. So the more traffic your social media generates, the better the chance of gaining customer interest.
Potential clients need to find you to employ you. Search Engine Optimization (SEO) is crucial if you want your auto repair shop marketing to reach people. No one will see your captivating images or brilliant blog posts if you don't apply searchable terms.
3. Prioritize Customer Support
Customer interactions are the bread and butter of every business. You can win or lose a customer before seeing their vehicle. The secret of successful omnichannel automotive repair marketing is to emphasize customer support.
Every channel should encourage customer feedback, whether in person, by phone, email, live chat, or social media. With more ways to contact you, more potential clients can get to know your automotive repair business.
Surveys help customers voice feedback that they may have forgotten or weren't confident saying in person. You can provide a more enticing service when you understand what your customers want. Customer loyalty is also more likely when they see changes implemented based on their comments.
Customize support with email segmentation. Split your client contacts into smaller groups based on specific criteria, such as demographics or service history. Rather than sending out generic marketing for auto repair shops, you deliver relevant content.
Segmenting messages and personalizing support improves customer retention. It's also less likely that customers will ignore your messages or unsubscribe from your email list.
4. Integrate Channels
Your omnichannel automotive repair marketing should find customers from any starting point. Online and physical stores shouldn't behave like separate businesses.
Integrate systems, like your point-of-sale. For example, if you make a sale online, your inventory should update automatically, and your in-store inventory should match.
Your social media, website, and online presence should contribute to a feedback loop. Your website should have links to your social media, and your social media should feature your blog. Encourage customers to contact you through the store, the website, or other areas of customer support.
Customers might browse your website for price-checking, join your email list for discounts, and then visit your physical location for repairs. Integration ensures that your customers will have an equally engaging experience across all platforms.
Add tools for remarketing or retargeting. Remarketing targets customers who visit your website, social media, or app. For example, if a site or app visitor performs an action but abandons the platform without completing a purchase, the tool retargets them.
Facebook Pixel tracks customer actions on your website, such as customers adding a service to their checkout cart. The action triggers the remarketing tool to place a Facebook ad. Similarly, Google Ads' remarketing shares your auto repair shop marketing across Google-affiliated products and platforms.
5. Update Website Design
We live in a world where most people reach for their cellphones before their laptops. M-commerce (mobile commerce) comprises 45% of the US e-commerce market. So chances are high a cellphone or tablet is the device customers will use to see your auto repair shop marketing for the first time.
Easy navigation is crucial for all channels. If your website isn't mobile-friendly, it can be a deterrent. If your customers find your website or app frustrating, they'll find another business that caters to their needs. Consider these 6 tips for building your auto repair shop website.
Final Thoughts
Omnichannel automotive repair marketing is a must for a successful business.
A study of 46,000 shoppers found that the omnichannel marketing strategy had a significant impact on customer behavior. The survey found that 73% of customers regularly used multiple shopping channels. In addition, omnichannel customers spend 4% more in-store and 10% more online than single-channel customers.
For other things you need to know, check out JMC Automotive Equipment's 2021 Marketing Tip