Are you one of those homeowners that use their garage as the melting pot for all knick-knacks? Usable or unusable items often end up in the garage, preventing you from making the most of this otherwise useful space.
Tools, old mattresses, boating gear, bikes, and whatnot can be neatly stored in your garage, even if it's small. One of the best maximizing garage space tips includes a 4-post car lift you could use in multiple ways. This garage equipment is for parking and storing, so why not make the most of its features?
Keep reading to learn about five of the most popular benefits of a four-post car lift.
Declutters Your Space
As we mentioned, a cluttered garage is of use to no one. Do your garage and yourself a favor, and start decluttering the space by getting rid of the chunkiest items first. You don't have to throw them away — put them aside and see how you can store them properly later on.
Next, if you have a 4-post car lift, you can consider half of the decluttering process done! This super useful equipment will take all of the clutter off the actual garage space and hold it nicely. If you have lawnmowers, patio equipment, or other bulky items that occupy your garage, use the car lift as a safe storage space.
A Utility Rack That Goes a Long Way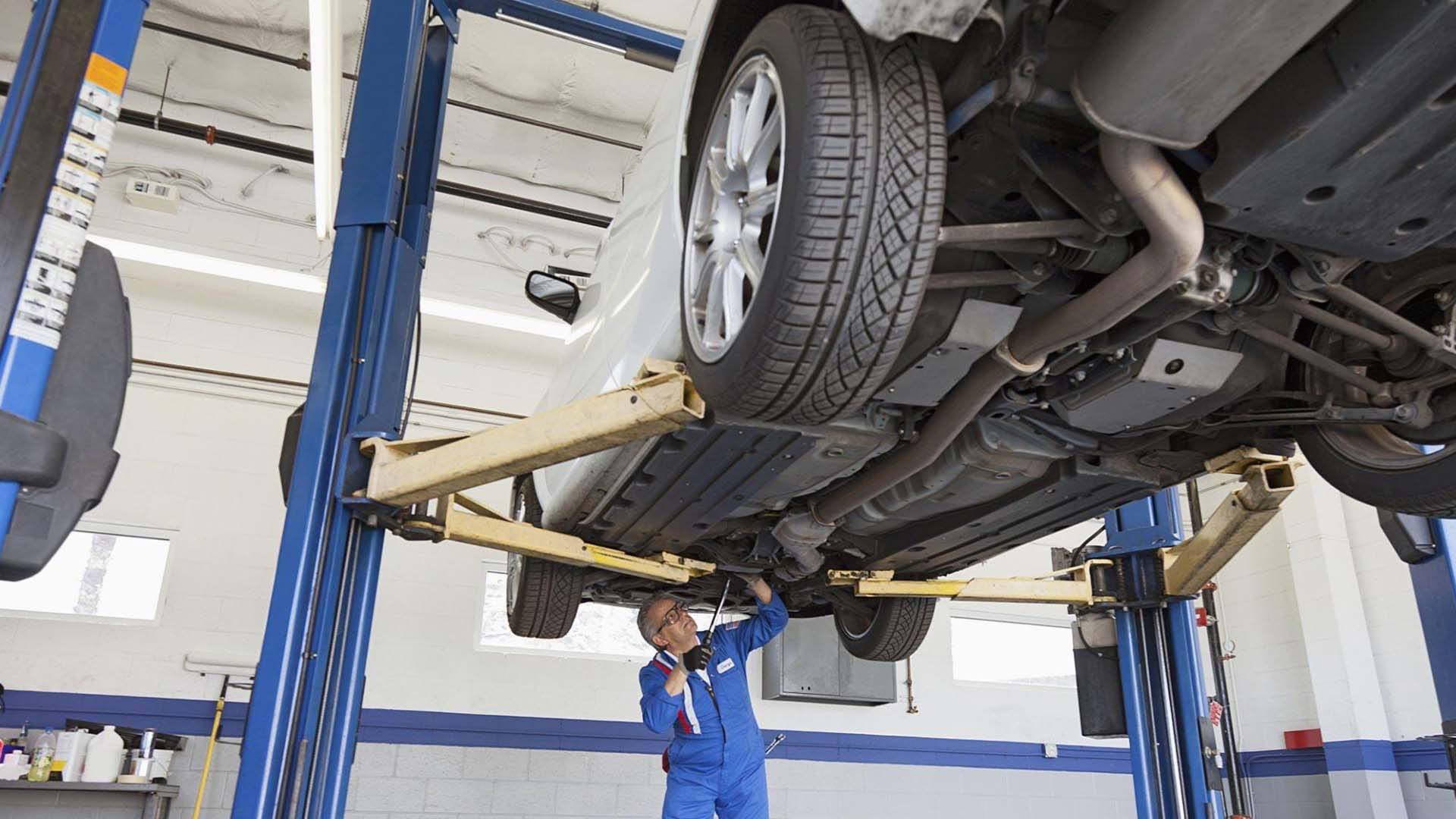 If you thought a car lift was only for lifting cars, you'd be mistaken like the majority of homeowners that aren't aware of its versatility. Any rakes, hoes, brooms, and shovels can be stored neatly on a 4-post car lift.
You can place the lift close to one of the garage walls and install some hooks. That way, you'll be able to hang tinier garden gear and other household items for easier reach and place heavier items on the car lift. Now you can access these items straight from the hooks on your wall without tripping over them whenever you're in your garage.
Makes the Most of the Ceiling Space
A lot of homeowners forget about ceiling space in their garages. In fact, only some of us have found a way to maximize the ceiling space for storage, and we've done so with the help of a 4-post car lift.
Namely, you can install rails on your ceiling and store the rather lengthy equipment like ladders, sports gear, and so on. Also, use the car lift to hold the heavy gear you wish to store on the ceiling.
Perfect With Open Shelves
As a rule of thumb, shelves are cheaper than cabinets. Plus, you don't need cabinets in your garage — open shelves are much better. Besides being affordable, open shelves are easier to access and save you more space with no need for extra door-opening space.
If you're adamant about using cabinets and not open shelves, use them wisely to store delicate items that need to be kept safe from dust and dirt. If you pair your open shelves with a four-post car lift, you'll easily access the tools you need when your car is lifted off the floor for maintenance.
Extra Parking Space
One of the major perks of having a four-post car lift in your garage is the added parking spot. If your household has two cars but a rather limited garage space, then a four-post car lift is the magic solution. Lift one of your vehicles and park the other one underneath.
You can use a four-post car lift in residential garages, auto shops, construction sites, and so on.
JMC Automotive Equipment: Your Go-To Distributor of High-Quality Auto Gear
Even the best maximizing garage space tips won't do you justice without the right equipment. Thankfully, our team at JMC Automotive Equipment's got you covered!
From offering quality 4-post automotive lifts for sale to convenient financing options, you can come to us for anything auto-related.
Let's get in touch — we're always available to talk!