For the first car owners, there was no such thing as an auto mechanic and repair shops were basically non-existent. In 1927, 19 years after the Model T was introduced, 15 million cars were on the road which meant the demand for mechanics to maintain the state of all of these vehicles. The jobs were mostly held by servants and chauffeurs of the rich which meant the job was considered to be rather menial and required very little studies. For years, as production numbers skyrocketed, the demand for mechanics was greater but the stereotype persisted. Mechanics continued to be members of the lower classes and the job was considered to be specifically for them.
Unfortunately for us in the auto repair field though, technology advances rapidly and despite our efforts to learn more about the industry everyday, we're still considered to be simpleminded individuals with very little outside of this field. Not only is that absurd but it is also one of the many stereotypes we get in the industry. Allow me to walk you through the rest, here is 5 Auto Technician Stereotypes that need to go.
All Techs are the Same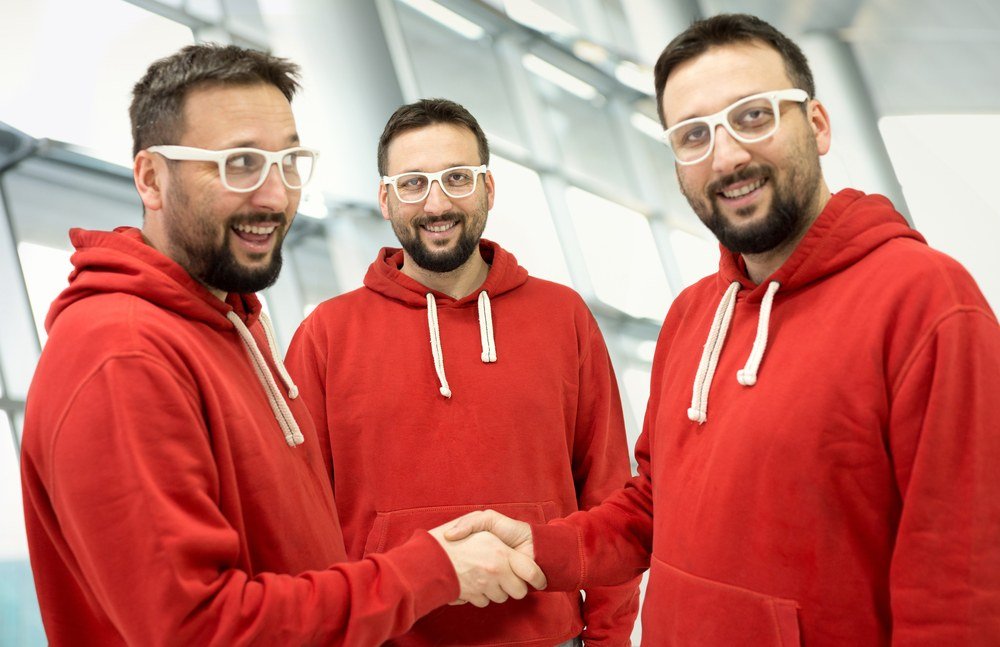 First off, one of the most common of stereotypes is the way techs look physically. They are portrayed in media to be husky, bearded individuals, full of tattoos and rather scary looking when compared to your friendly neighborhood pediatrician. The pediatrician might have cleaner hands but the rest is incorrect. Not only do mechanics range in specialty, ability and knowledge, but the also differ in personalities. You'll find volatile, short-tempered techs that are rough around the edges as well as easygoing, quiet techs who work hard to earn your business. The auto technician field is just as diverse as America is and we wouldn't have it any other way.
They Will Stop at Nothing to Make a Buck
Our second stereotype that needs to go is a stereotype that perpetuates the idea of techs being crooks that will stop at nothing to get your money. Not only is this untrue but also pretty unfair when you consider how many different options you have when you visit the dentist but for some reason are recommended the most expensive solution. Or how many times have you gone to a restaurant, asked to be recommended a good wine only to have the waiter 9/10 suggest the most expensive? We're not saying dentists are crooks or waiters don't care about your satisfaction, but there are dishonest people in every field, not just the auto repair industry.
Techs are Uneducated, Simpleminded, Obtuse and anything else that means Dumb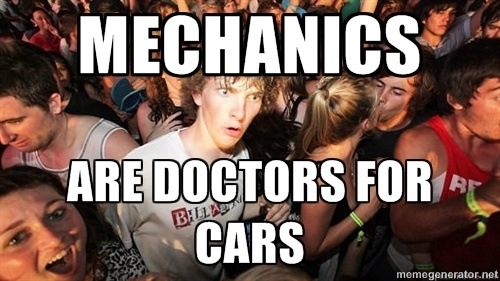 I was actually really looking forward to busting this myth mainly because the word smart is such an ambiguous term. Is smart someone that gets good grades? Has good memory? The ability to name all presidents in less than 2 minutes? The word smart according to my dictionary is "having or showing a quick-witted intelligence." In layman's terms, someone who can think fast, is astute and able to act under pressure. If that definition isn't personified by a technician, I don't know what is. Techs see different patients each day, all with different problems, requiring different diagnostics and sometimes even have to go out of their area of expertise to solve an issue. How is that not intelligence?
Dishonesty - Their #1 Value
This is a stereotype that has always been kept present and is just as hurtful as any other. I'm not sure where it originated but I guess some people think dishonesty is a virtue taught at "mechanic school". The truth behind it all is, dishonest mechanics do exist, just like there are dishonest politicians (most, for that matter) and unfortunately a few dishonest techs have caused pandemonium for many people.However, most mechanics are just like you, normal hard-working Americans who work hard to support their families. Are there bad ones? Of course, but don't let the few ruin your perception of the millions in America today.
They don't care about you
Last but not least we have the label that techs don't care about you or your opinion. I for one am constantly in contact with techs and I have yet to meet the first that was not at all preoccupied with a bad yelp review or negative testimonial of their service or shop. Technicians love cars and I think each and every one of them knows how important people skills are in this industry to be successful. Regardless of their specialty, techs take pride in their work and sometimes have to put up with heavy criticism which adds pressure to an already arduous job. The job also isn't as well paid as many think so in the end a tech's reputation is all he has left.
What other stereotypes are common in the auto repair industry?
#mc_embed_signup{background:#fff; clear:left; font:14px Helvetica,Arial,sans-serif; width:300px;} /* Add your own MailChimp form style overrides in your site stylesheet or in this style block. We recommend moving this block and the preceding CSS link to the HEAD of your HTML file. */

(function($) {window.fnames = new Array(); window.ftypes = new Array();fnames[0]='EMAIL';ftypes[0]='email';fnames[1]='FNAME';ftypes[1]='text';}(jQuery));var $mcj = jQuery.noConflict(true);