The weight of the wheel and tire assembly needs to be distributed evenly, so they can rotate evenly at high speeds while maintaining a smooth ride. Meanwhile, improperly balanced wheels put uneven stress on the tire tread and cause excessive vibration, speeding up the wear on the tires.
If you're planning to open an auto repair shop, it's critical to invest in a car wheel balancer to properly balance the tires on your clients' vehicles. Otherwise, they'll likely come back and complain that their car is too bumpy to drive.
Make sure that you're buying the right tire balancing machine for your shop, though. You want a balancer that's convenient to use and suits the types of vehicles you frequently service.
JMC Automotive Equipment shares this buyer's guide with you to help you pick the right wheel balancer for your auto shop.
Static Wheel Balancer
This wheel balancer is stationary and relies on gravity to detect imbalances. You mount the wheel on a non-rotating horizontal spindle and the heavy part of the wheel will rotate to the bottom.
Static balancing treats the assembly as a single plane and adds weight only to the lighter side of the wheel. Because of that, this balancing method works best for wheels that take weight only on the inside. These include heavy truck and motorcycle tires.
TreadWright tires also use static balancing, which is something you should know if you're servicing various kinds of vehicles and tires. This is because TreadWright static balances its tires during the production process.
Static balancers are less accurate compared to dynamic balancers, though, which can be a problem for vehicles that are highly sensitive to vibrations. Still, it is an appealing choice, as this kind of wheel balancer is more affordable than dynamic models, perfect for shops on a tight budget.
Dynamic Wheel Balancer
Dynamic balancing is more accurate than the static method because it adds weights on the inside and outside of the wheels. This reduces the tendency of the wheel and tire assembly to wobble while rotating, which provides a much smoother drive compared to static balanced wheels.
Most wheel balancers sold today use dynamic balancing since it's easier and faster than the static method. Dynamic tire balancers simplify the work for you. You mostly just have to mount the tires, attach the corrective weights according to the machine's computation, then dismount the tires.
Dynamic tire balancing machines, however, cost more than static balancers, ranging from $1,000 to $8,000. But the great thing about these machines is that they can perform both static and dynamic balancing methods, which allows you to service a wider range of vehicles. They're also equipped with a computer system that calculates the necessary weights for you so you won't have to do it manually.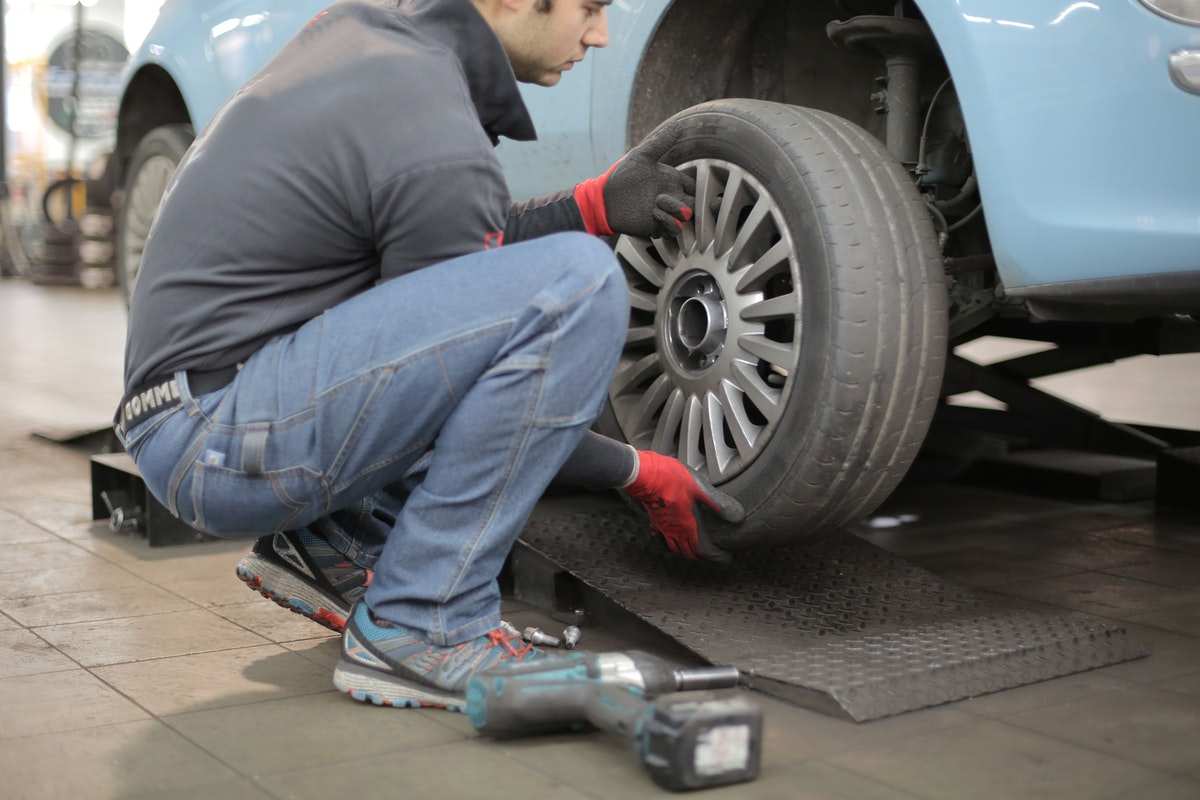 Bubble Wheel Balancer
Bubble wheel balancers are the most basic type of balancing machines. They operate similarly to static balancers: you mount the wheel on a spindle then gravity pulls down the part that weighs heaviest, which tells you where to add corrective weights.
Although bubble balancers require more effort on your part, the great thing about these tools is that they can service a wide range of wheels, including motorcycle and truck tires. They're also compact and very affordable, perfect for new shops with tight floor space and an even tighter budget.
Choosing the Right Wheel Balancer
An electronic wheel balancer that determines the location of the imbalance and offers both static and dynamic balancing methods would give you the most value for your money. It makes the balancing process easier and faster for you, allowing you to accommodate more customers.
If your auto shop owner is just starting out with limited funds and space, a manual static wheel balancer should suffice. You can still perform the necessary balancing work using this equipment. You can upgrade to a more advanced wheel balancer once you have the budget and space for it.
High-Quality Car Wheel Balancing Machines
JMC Automotive Equipment is a long-time partner of auto shop owners and DIY car hobbyists, providing quality auto equipment from trusted brands. We carry tire balancers, alignment lifts, auto body tools, and more from brands like Corghi, Cemb, and Ranger Tire Changers.
Visit our online store now to look for automotive equipment for your new auto repair shop.