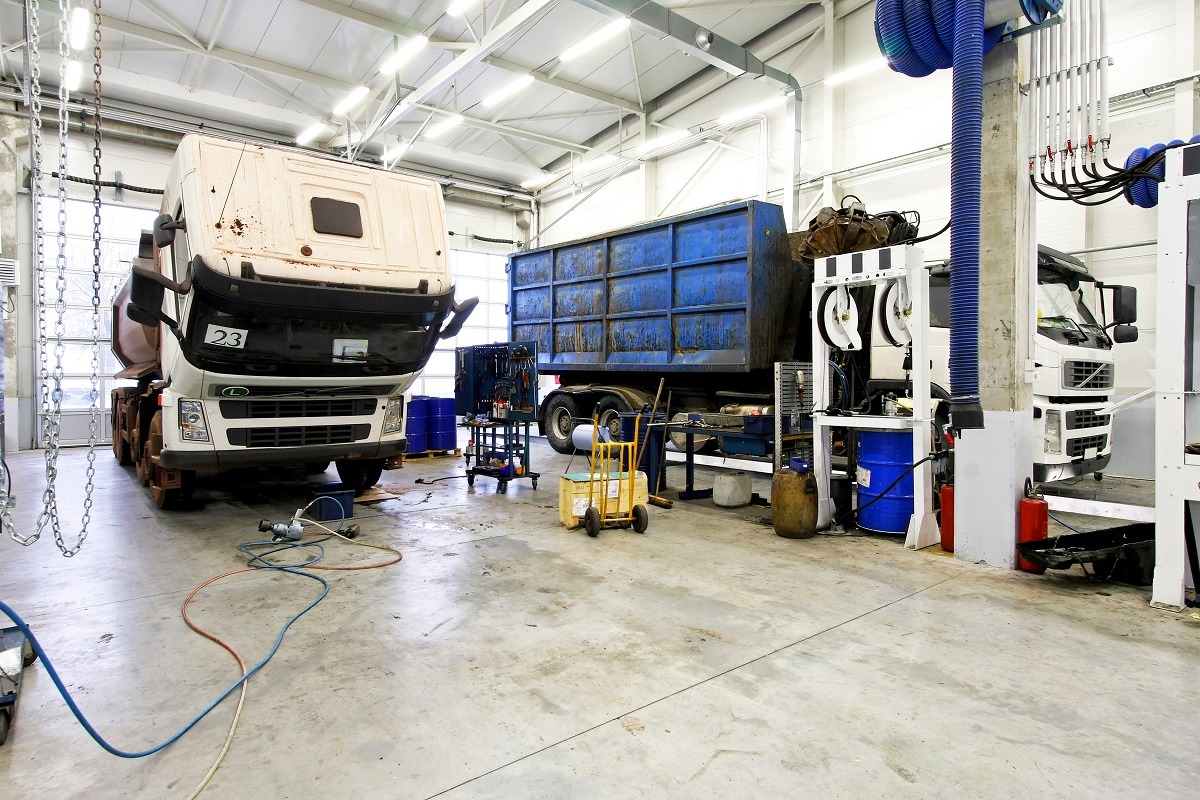 Diesel service technicians and mechanics are in high demand throughout the US. The demand could reach as high as 28,300 from 2018 to 2028, but the Bureau of Labor Statistics predicts that the industry will grow only to 13,800.
This market gap presents a profitable opportunity for those in the auto repair industry. If you're a mechanic or a technician passionate about working on big rigs, opening your own diesel truck repair shop can be a strategic career move for you. You get to level up from being an employee to a business owner while providing an unmet market need.
JMC Automotive, a trusted distributor of car alignment lifts and other automotive equipment, shares this guide of everything you need to do and prepare to start a truck repair shop.
1. Become ASE-Certified
Although it isn't required, an Automotive Service Excellence (ASE) certification can significantly aid your new business. Being ASE-certified guarantees your skills, which helps build customer trust. It also makes you look more reliable as a business owner, making it easier for you to obtain loans and insurance policies.
To become ASE-certified, you need to pass the exam and have at least two years of work experience. If you don't have enough years of experience under your belt, you can attend a trade school like UTI and substitute the education you received for the work experience requirement.
2. Form Legal Business Entity
There are four different kinds of business entities, but most auto shop owners choose to form a limited liability company (LLC). This is because an LLC protects them from being held personally liable if the repair shop is sued.
You also need to obtain a business license from your local government then register your diesel mechanic shop with the IRS.
3. Secure Funding
You want to apply for funding, even if you've managed to save a significant amount to open your shop. This way, you won't deplete your personal savings in case your business venture isn't successful.
You can apply for a traditional loan with a bank since these institutions offer lower interest rates than most other loan sources. If you can't meet the bank's credit score requirements, however, you can try Small Business Association (SBA) loans. SBA loans generally have low interest rates, but the approval process may be lengthy.
4. Get insurance
All businesses must be insured before they can operate. Most states typically only require general liability and workers' compensation, but for a diesel truck repair shop, you want to consider getting the following:
Garagekeepers legal liability: This provides coverage if you're proven responsible for physical damage to a customer's vehicle while it's in your custody.
Garage liability: This provides protection from liabilities like customer slips and falls that occurred in your shop and damage caused by your faulty work.
Business property insurance: This provides protection for your building and business equipment against physical damage.
5. Acquire equipment
Finally, equip your shop with the right machinery. The basic equipment needed to run a diesel truck repair shop includes a heavy-duty vehicle alignment lift, a wheel balancer, and a diagnostic machine.
These tools, however, don't come cheap. You can expect to pay around $15,000 to $20,000 for equipment alone. With that, you want to consider applying for an equipment loan or sourcing your equipment from distributors with flexible payment plans.
If you want to learn more about purchasing auto equipment or about entering the auto repair industry, visit the JMC Automotive blog. We're an automotive equipment distribution center providing auto shop owners and mechanics with high-quality tools and machinery from trusted brands, including Hofmann, Corghi, and Baileigh.
Fill out our online form to send your inquiries about automotive equipment.