NEW MaxJax MX-6 ALI 6,000 lb 2 Post Portable Lift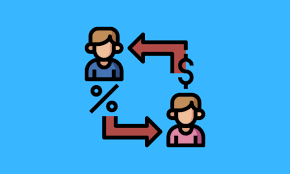 For portability, compact storage, and convenience, no automotive lift on the market today compares to the Certified Portable Two Post Lifting System by Dannmar. This portable two post car lift is perfect for low-clearance ceilings and home garages. Need a quick oil change? Don't have the room for bulky four post and two post lifts? Need to be able to use vehicles lanes when not working on your vehicles? Well need no further because the M-6 Certified Car Lift gives you all the convenience of a regular two post lift, without permanently taking up a vehicle lane.

Standard package includes:
(2) M-6 columns and adjustable arm assemblies
Standard accessory kit including (2) hoses, (4) rubber contact pads, (4) 3" stackable adapters, (10) standard concrete wedge anchors, (1) set quick-connect fittings, and (1) set miscellaneous fasteners/bolts
(1) 110-volt AC power unit
Mobile power unit cart
This unit is ALI certified and includes automatic locking positions.
Product Features
Safety Features from the Ground Up
The M-6 lifting system is designed with safety in mind. Dannmar's 10-years of lift building know-how and dedication to craftsmanship and our use of only high grade materials is what makes the M-6 lifting system one of the safest lifts on the market.
Low-pressure HVLP Direct-Drive cylinders eliminate the need for lifting chains or screw mechanisms most commonly found on other lift designs.
Hydraulic cylinders feature integrated velocity-fuse safety valves.
A cast iron gear flow divider provides precisely equalized lifting for uniform division of hydraulic power.
Arm restraints automatically engage each time the lift is raised.
7 Automatic mechanical safety locks.
Detailed installation, maintenance and safety instructions accompany each M-6 lifting system.
Technical Specs
Specifications of the M-6 ALI Certified Lift
You'll notice as you go through the specifications of the M-6 that we over-engineered every aspect. Our engineering team spent close to two years meticulously getting the most strength out of each measurement. No corners were cut in the making of this product.
Lifting Capacity*: 6,000 Lbs. / 2727 Kg.
*Max Capacity / Front Axle: 3,000 Lbs. / 1364 Kg.
*Max Capacity / Rear Axle: 3,000 Lbs. / 1364 Kg.
Max Load per Arm: 1,500 Lbs. / 682 Kg.
A - Height Overall: (**) 89" / 2261 mm.
B - Height of Column: 64" / 1626 mm.
C - Width (Outside of Base Plate): 105" - 135" / 2667 mm. - 3429 mm.
D - Arm Reach (Min.): 27" / 685.8 mm.
E - Arm Reach (Max.): 40" / 1016 mm.
F - Min. Pad Height: 3.5" / 89 mm.
G - Max Lift Height (Pad only): 45" / 1143 mm.
H - Max Lift Height (With 3" Adapter): 48" / 1219 mm.
Motor: (***) 110-220 VAC / 50-60 Hz. 1Ph.
Length of Hose(s): 156" / 3962 mm.
Time of full Rise: 30-Seconds.
Individual Column Weight: 300 Lbs. / 136 Kg.
Locking Positions: 7 total first 23.32" / 592.328mm) (last 45.4" / 1153.16mm) every 3.68" apart.
Shipping Weight: 950 lbs.
Shipping Dimensions: 14" x 64" x 40" / 356 mm. x 1626 mm. x 1016 mm.
** To top of cylinder when extended to max rise.
*** Special voltages available upon request.
Specifications above are subject to change without notice.
*Shipping is FREE to direct points within the 48-contiguous states
*It is the buyer's responsibility to unload the freight at their location.
Dannmar collects Sales Tax on all orders shipped to California and Washington!
Dannmar offers a one-year warranty on all product parts, and three year's warranty on product structure. Labor is not included in warranty.