Baileigh CNC, Hydraulic, and Workshop Press Brakes
Press brakes are common in machine shops because they can bend simple and complex parts. These fabrication machines are useful for bending metal panels and can tackle any bending project with speed, volume, and precision.
JMC Equipment is a proud distributor of press brakes in the fabrication industry; we have various Baileigh press brakes for sale. Trust that we know our press brakes by heart. Reach out to our product specialists for help in choosing the equipment that suits your auto service requirements.
Meeting Different Shape-Cutting Demands
Press brakes are a necessary piece of equipment in metal fabrication and auto repair shops because of their shape-cutting abilities. Users simply need to clamp the material between the punch and die to create precisely bent auto parts.
The machines we offer include:
Manual press brakes – The ideal solution for small shops or hobbyists,

manual press brakes

take up minimal space. Furthermore, they can also bend light gauge sheet metals.

Horizontal press brakes

– A user-friendly tool for fabrication and auto service shops. This machine can handle the bending, punching, and shearing requirements of small automotive parts.

CNC press brakes

– Computer numerically controlled (CNC) press brakes, as the name suggests, allows users to bend metal with the aid of a computer. This way, you can produce the same sheet metal components without restricting its design.

Hydraulic press brakes

– These bend brackets quickly and conduct quality work even after years of use.
Improve your facility or shops' bottom line with our tools. They will speed up cycle times while lowering your operating and maintenance costs.
Get in touch with us today to learn more about Baileigh press brakes and how they help enhance productivity at your business.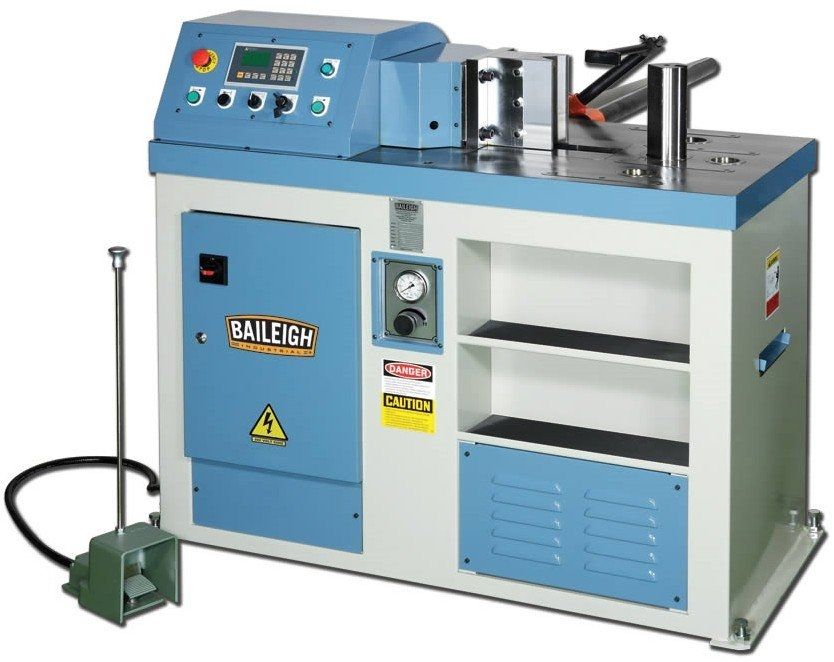 There are no products listed under this category.